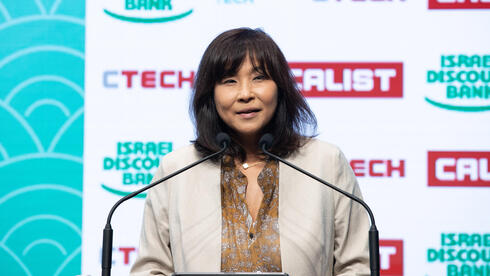 Israel-Japan Conference

"Despite the differences, this is a great time for Japan and Israel to be working together"
Yumiko Murakami, General Manager at MPower Partners, was speaking at Calcalist's Israel-Japan Conference in Tokyo
"It's quite difficult to find two countries in the world that are more different than Israel and Japan. There are very interesting cultural differences, but does that mean it's difficult for these two cultures to work together? I actually don't think so. I think it is a great time for these two cultures to be working together," said Yumiko Murakami, General Manager at MPower Partners, speaking at Calcalist's Israel-Japan Conference in Tokyo.
MPower Partners focuses on investments into growth- to late-stage Japanese startups, and the remainder into earlier-stage overseas startups.
"We in the business world talk a lot about diversity and how diversity can help companies be strong. This is exactly what we are going to do between these two different cultures and societies," added Murakami. "We have so much to learn from each other. From the Japanese perspective, there is a very strong need and commitment from the government, society, and the business community, to really strongly promote the entrepreneurship spirit. We would love to learn from Israel. Please teach us how to be different and accepted, and how to agree to disagree. This is going to be very mutually beneficial to both countries."
You can watch the full presentation in the video above.