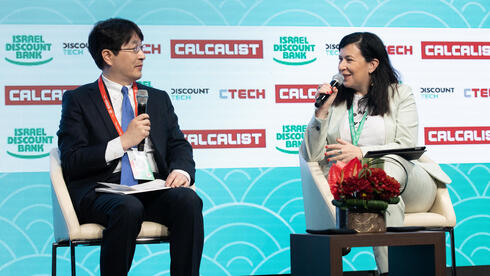 Israel-Japan Conference

"The future between Israel and Japan is very promising"
Shigesaburo Okumura, Head of International News at Nikkei, was speaking at the Israel-Japan Conference in Tokyo
"If you look at the current world, the biggest issue is the decoupling between the U.S. and China and which side Japan should follow. In terms of security, there is no choice but to choose the U.S. side. So considering the strong ties between Israel and the U.S., if the world will seek decoupling of supply chains we have to look for a way to make China free products together," said Shigesaburo Okumura, Head of International News at Nikkei, speaking at the Israel-Japan Conference in Tokyo.
"In the long run, I think the future between Israel and Japan is very promising. This event can be a seed to expand good relations between the countries," Okumura added.
You can watch the full interview in the video above.