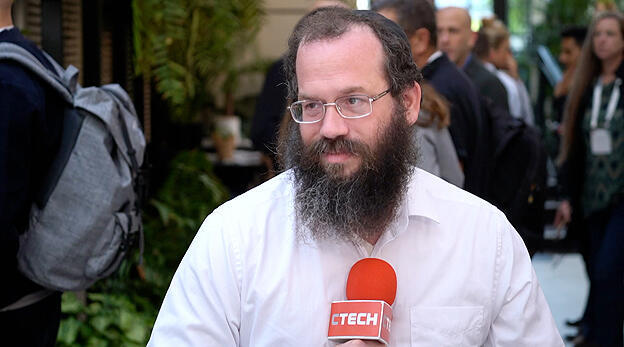 CTalk

PHONE.DO helping Israel's Haredi community with "economic independence and professional success"
The company's CTO Israel Weinberg spoke to CTech at the Power in Diversity event held earlier this week
"We come from the Haredi community, so it is very important for us to provide the tools and the means for our families, our community, to have their own independence as far as economic independence and professional success in their life," explained Israel Weinberg, CTO at PHONE.DO, speaking at Calcalist's Power in Diversity conference. "It is quite easy to find people because there are many colleges in the Haredi community in what they call seminars. We are in touch with many of those and we get lists basically as soon as they are in their last period of studies. We begin to interview them and filter who is a fit for us."
PHONE.DO is developing a platform for networks of professionals to provide sales support for companies around the world. Weinberg explained that because the Haredi community likes to start and end their workdays earlier than usual, there is not much of an overlap between them and those from more secular backgrounds.
"I think that from a diversity point of view, if we are actually able to get them to be professionals on par with other places, people who are graduates from traditional academic institutions or who had opportunities in the army, like the intelligence units or other cyber units, then in that sense we definitely will achieve our goal," he concluded.
You can watch the entire exchange in the video above.