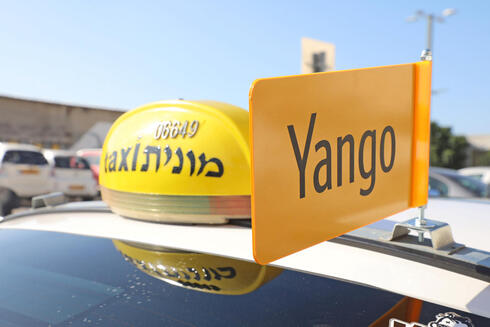 Yandex in negotiations to sell Yango Israel
A sale to an Israeli entity would disconnect the company from its association with Russia, making it more competitive against local brands
While the Russian government is attempting to tighten its control over Yango, the company is seeking to escape the authoritarian grasp by selling itself to an Israeli entity. Calcalist has learned that due to a new law set to take effect in Russia on September 1 that will grant the Russian government, including the FSB security service, full access to all user data within Yango application services, recent discussions were held with businessman Barak Abramov regarding a potential acquisition of Yango Israel.
Although discussions with Abramov, who owns the Beitar Jerusalem soccer club as well as several restaurant chains, did not lead to a deal, sources within Yango suggest that several other business entities are currently negotiating to acquire the company. As of now, Yandex has denied any plans to sell off Yango's operations in Israel. Such a sale to an Israeli entity would disconnect the company from its association with Russia, making it more competitive against Israeli brands.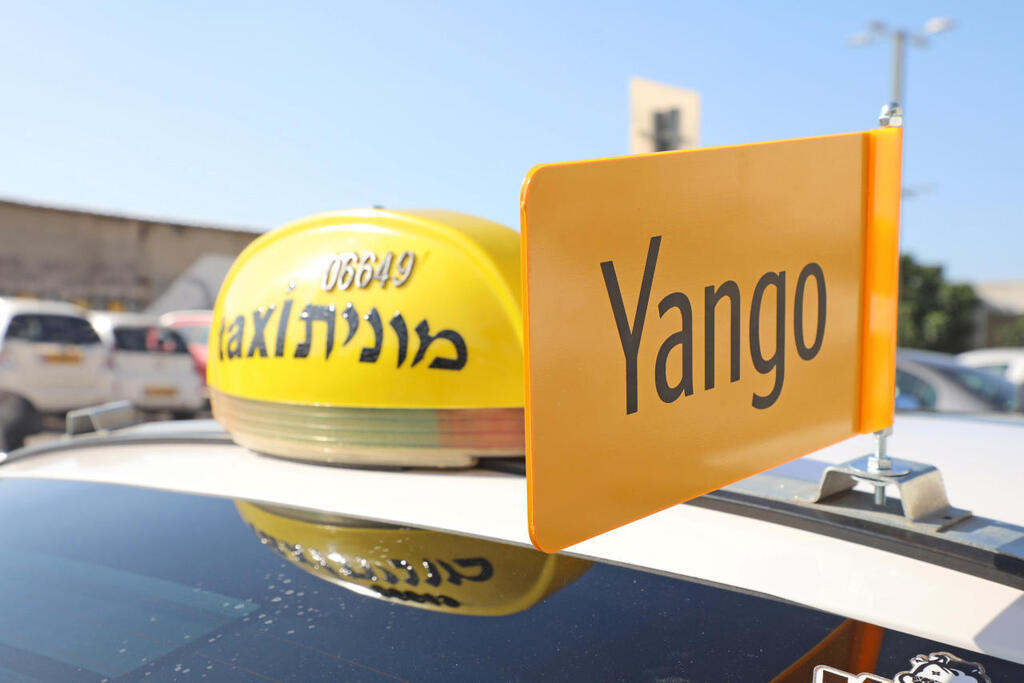 Yango currently operates a taxi service, a scooter rental service (acquired from Wind company), and a Yango Deli consumer goods delivery service under its brand. Yango Israel employs approximately 400 people, excluding Yango Deli couriers. It's estimated that the taxi service has recently moved towards positive EBITDA after taking measures to enhance profitability. These measures include discontinuing increased bonuses for drivers and reducing involvement with driver associations, which involve high brokerage fees.
According to Yango, it collaborates with around 5,500 drivers, many of whom also work with Gett concurrently. The company has an active and regular customer base of 150,000 users. Yango's services are accessible throughout Israel's cities, with the exception of Eilat. However, Yango surprised the transportation industry by not participating in the latest Israeli taxi tender, leading some to speculate that, like Uber, which recently ceased operations in Israel, Yango might be considering a similar move. Yango's decision to abstain from the taxi services tender was attributed to the extensive operational demands of the tender, necessitating significant customer service, support, and coordination efforts. Despite this decision, sources close to Yango don't rule out the possibility of future participation in the tender.
All these developments are currently on hold, with the potential transaction value exceeding half a billion shekels. The estimated value of Yango Deli's operations is $100 million, the transaction to acquire Wind's operations alone was previously approximated at $20-30 million, and Gett's last estimated value was $258 million, as per records from one of the invested funds.
Yango is a subsidiary of Yandex, often referred to as the "Russian Google." Yandex entered Israel five years ago and has been progressively expanding its presence. This expansion coincided with the move of Arkady Volozh, Yandex's founder and former CEO, to Israel a year ago. Volozh became an Israeli citizen under the Law of Return in 2017. Over the years, he has been the driving force behind Yandex's technological advancement beyond Russia.
In addition to Yango's brand activities, Yandex is involved in development projects in Israel. This includes autonomous vehicle development and Yandex Cloud. Yandex holds a Ministry of Transportation license to pilot its autonomous vehicles that can sometimes be observed driving around the country. Another endeavor managed by Yandex is Practicum, aimed at high-tech personnel training. While Yandex has expanded in Israel, it still struggles to shed the perception of being a Russian company and the associated concerns that its stored data might be accessible to Russian authorities.
Furthermore, all Yandex brands have experienced high turnover among their management in recent years. For instance, CEO of Yango Deli, Noa Weizman Levy, departed a few months after her appointment in February 2022. Yochai Abadi, CEO of Yango Israel, also left in September after a two-year tenure. Additionally, Yuval Keinan, who served as CEO of Yandex Israel for just four months, resigned in March 2022.
As of September 1, a new law in Russia will grant local security services continuous access to Yandex databases, 24/7. This law, signed by the Russian Prime Minister, is expected to apply to data of Yango's users outside Russia, spanning 14 countries including Israel. Yango Israel maintains that unlike user data in Russia, which is stored within the country, Israeli user data is located outside Russia – some in Israel and some in the Netherlands. Yango in Russia claims that all data was transferred to Russia after the Russia-Ukraine conflict began, and they ceased using the data center in Finland, where Israeli user data was stored. Russian-based employees of Yango argue that the global availability of ordering a taxi via Yango's app demonstrates centralized data accessibility.
Yango Israel strongly refutes the possibility of sharing Israeli user information with the FSB (Russian security agency), affirming compliance with the highest global privacy and security standards. "The Russian regulation holds no sway over or capacity to impact Yango's international operations overall and in Israel in particular," Yango Israel said in a statement. "Yango Israel operates as an Israeli company incorporated in Israel. It adheres to the highest global privacy and security standards, as prescribed by the GDPR protocol, which surpass the Israeli standard. Presently, customer information is not transferred to Russian authorities and will not be in the future."
Yandex has long aimed to dissociate from its Russian identity and government involvement, but faces challenges in doing so. Despite being registered as a Dutch company, the Kremlin once held a "golden share" in the company, converted by Volozh into a fund with representation on the board. After Russia's invasion of Ukraine, Volozh sought to relocate Yandex's headquarters to Israel and approached the Ministry of the Interior to enable Russian employees to move under special work visas.
Approximately over 10% of Yandex's 18,000 employees have left Russia. Some senior executives, including a former CEO, the VP of Human Resources, and the CEO of Yango Deli in Russia, have immigrated to Israel under the Law of Return. Volozh is also distancing himself from Russia, recently eliminating references to the country from his personal website biography. He now identifies as an "Israeli entrepreneur born in Kazakhstan." Despite being excluded from official Yandex roles due to EU sanctions, he remains a major shareholder.
Before the invasion, Yandex was valued at $32 billion on Nasdaq. However, trading was halted due to sanctions. Nasdaq recently stated that Yandex could resume trading upon presenting a plan to disentangle itself from Russia. Volozh intends to sell Russian operations to a Putin-affiliated oligarch while retaining Yandex's international activity. Russian media even linked the name of oligarch Roman Abramovich to interest in purchasing the Russian operations.
Yango Israel said in response: "As part of the activity in Israel and as a growing and developing business, we discuss professional collaborations with various Israeli companies. There are no current negotiations between Yango and Barak Abramov."