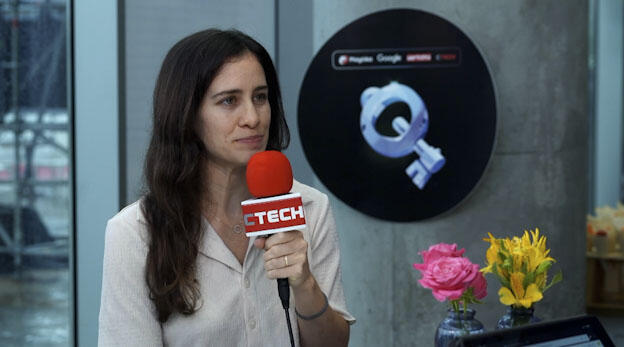 CTalk

What can the gaming industry expect to see this year?
Iris de Vries, ASO Manager at Bagelcode, spoke to CTech at Gaming 2023 about AI and how it can impact the ecosystem
"I'm very excited about hearing about speakers and the panels and hearing more about AI, and where this world is going and the changes in how to keep growth in such a competitive field," said Iris de Vries, ASO Manager at Bagelcode at the start of Calcalist's Gaming 2023. The event was full of investors, developers, and companies who gathered to discuss some of the trends the industry can expect to see in the future.
"Mostly it is relevant for our designers, also for designing the game, the characters, the scenarios," she continued. "So they started really exploring this world and using a lot of AI. And also in my job as an ASO Manager, I write texts that are exciting for the player and focus on the main incentives for the players to download and play the game."
Bagelcode is a Seoul-based gaming development company with an office in Israel that mostly focuses on social gaming apps. "I started playing a bit with ChatGPT, I am a bit old-fashioned so I still prefer doing it on my own, but it can help," she confessed.
You can watch the entire exchange in the video above.