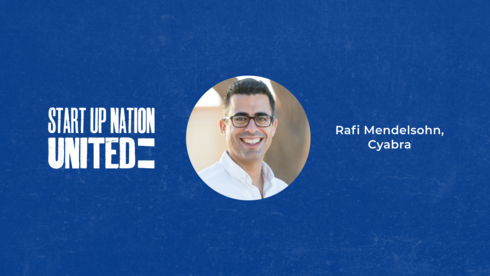 Startup Nation United

Cyabra: On the frontlines of disinformation
The company discovered over 40,000 fake pro-Hamas accounts across all main social media platforms, many of which had been created over a year in advance.
Cyabra
, an Israeli company, is a Social Threat Intelligence Company that works with governments and large corporations around the world to monitor social media and fight disinformation. They have been involved in assessing Russian bot networks with the Russian-Ukraine war and analyzing the 2024 US election, but on October 7th, their work got more personal and more urgent than ever before.
Cyabra's story is part of Startup Nation United, a series showcasing how individuals and organizations in the tech industry have united under a common vision to do their part during the ongoing war. The podcast is produced and moderated by Michael Matias and Yaffa Abadi, in collaboration with CTech, as a spin-off of the popular podcast series "20 Minutes Leaders", also published in collaboration with CTech.
We spoke to Cyabra's VP of marketing, Rafi Mendelsohn to give us a glimpse of Cyabra's awe-inspiring work over the last three weeks, how they leaped into action, and the shocking discoveries they have made about the Hamas massacre.
Like most Israeli startups, a good amount of their team rushed to the frontlines for reserve duty, but the rest leaped to do what they do best, without being asked, without any direct instruction, they began running scans in Hebrew, in Arabic, and very quickly gleaned insights into Hamas's online activities. What they found was, as Rafii says, "shocking and almost unbelievable"
They discovered over 40,000 fake pro-Hamas accounts across all main social media platforms, many of which had been created over a year in advance. The timing and scale of these accounts lying dormant for so long gives a chilling insight into the preparation Hamas has put into this attack. In Rafi's words, "It's almost like an online soldier waiting to be put into the online battleground."
In those first 48 hours after the attack, the Cyabra team discovered that some of these previously dormant fake accounts were posted over 600 times a day, pushing fake narratives to a global audience. We are no strangers to the online warfare we face in Israel, one that has become so magnified, toxic, and almost unbelievable over the past three weeks. The knowledge that tens of thousands of fake pro-Hamas online terrorists are dripping these narratives to a worldwide audience is chilling.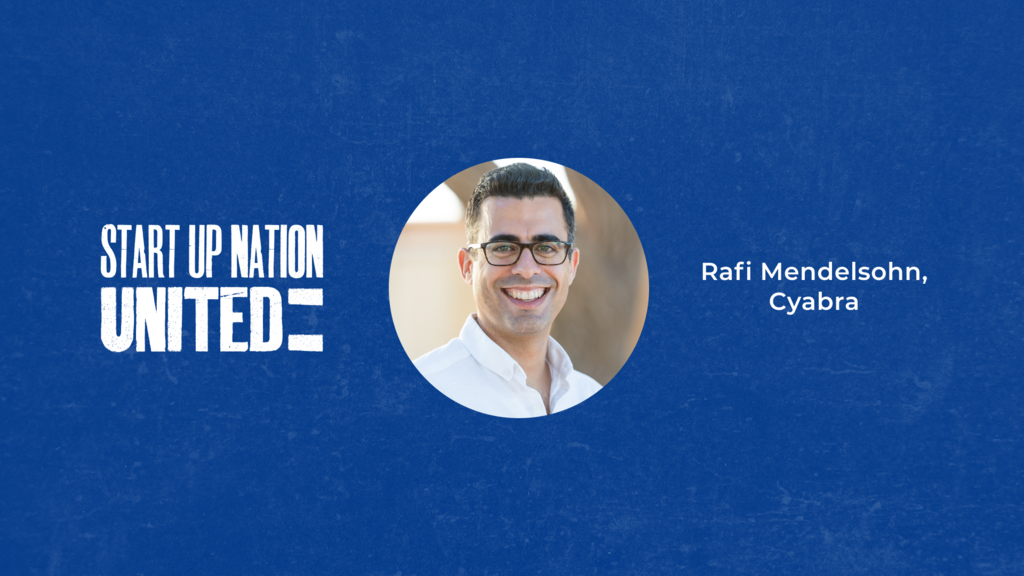 What Cyabra does with the intelligence they glean is two-fold, one is sharing their findings with intelligence units in the IDF, enabling them to have full access to their insights. The other is public-facing.
Part of this is educating the world that Hamas is not a group of disorganized terrorists, rather this was a highly sophisticated terror attack by a state-level organization, a group that should never be underestimated again. They are also educating a global audience on the falsity of many of these narratives, such as video content being edited and recontextualized to sell a certain story, distributed by thousands of these fake accounts. Their findings from the days following October 7th showed that
one in four accounts
on social media related to the massacre was fake.
Another aspect of their efforts involves sharing tools and best practices with the public. Cyabra has been putting out a
stream of information
on how we as civilians should approach social media and think critically about what we are consuming and what profiles we are engaging with.
Cyabra's capabilities and the effect they are having at this critical juncture - both in terms of army intelligence and in terms of public misinformation, is staggering. When asked how the team is affected by executing their important work surrounding events that are happening literally in their backyard, with their teammates on the physical frontlines, Rafi's response echos what so many business leaders have asserted in their work to help serve their country:
"The word is energy. The energy that's being put into what we are trying to uncover. The work that my colleagues have been putting into day and night, not stopping until they're able to uncover the scale of what we've been able to see."
Cyabra's work has shown that when it comes to Hamas, It is not just about digital deception; it's a highly sophisticated, globally significant fight for truth. This episode sheds light on a new kind of warfare that transcends borders and underscores the importance of knowledge as our most powerful weapon.
Yaffa Abadi is the founder and CEO of Abadi Brands, a boutique consultancy specializing in personal branding and thought leadership for investors.
Michael Matias, Forbes 30 Under 30, is the CEO of Clarity, a startup that preserves trust in digital media by fighting deepfakes, and an active angel investor in the AI and Cyber domain.