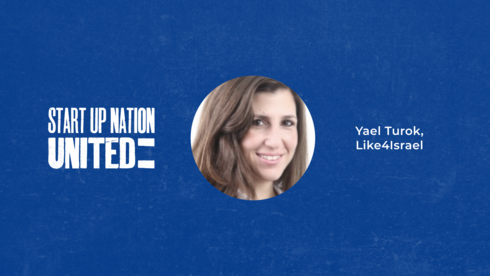 Startup Nation United

Like4Israel: Championing Israel supporters on the global stage
In this dark time, Yael Turok's initiative has emerged as a beacon of positivity
Like all of the incredible individuals in our series, when Yael Turok realized what was going down on October 7th, she immediately jumped into action. While she and her husband initially raised funds and sent equipment to citizens and military in need, she soon noticed another need, one that centered around the messaging of the war and Israel's online battle.
Yael and
Like4Israel
's story is part of Startup Nation United, a series showcasing how individuals and organizations in the tech industry have united under a common vision to do their part during the ongoing war. The podcast is produced and moderated by Michael Matias and Yaffa Abadi, in collaboration with CTech, as a spin-off of the popular podcast series "20 Minutes Leaders", also published in collaboration with CTech.
Given the overwhelming anti-Israel bias, it's easy to feel that Israel is alone on this global stage. But Yael noticed that there are many influencers, non-Israelis and non-Jews included, who do support Israel and recognize the need to highlight this support that exists globally.
She emphasizes, "There are many non-Israelis, non-Jewish that do support Israel and they are raising their voice, although they are getting a lot of messages on their posts of, 'you're not on the right side' or 'God will not be with you.' It's important to support those influencers."
What she came up with is a simple yet impactful initiative. The platform gathers daily posts from influencers, whether Israeli figures like Gal Gadot or international personalities like LeBron James, who express support for Israel's right to defend itself. Users visiting the Like4Israel website can engage with these posts by liking, commenting, saving, or sharing. The platform also incorporates gamification elements, allowing users to track and quantify their support for Israel.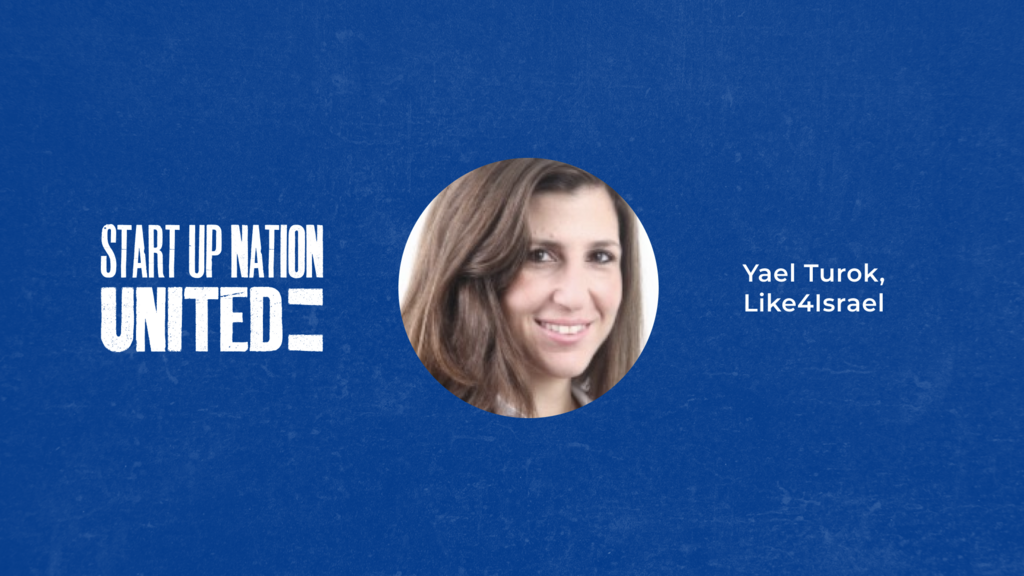 Yael walked us through the operational process, explaining that the initiative involves two key teams. The first team actively sources posts from various social media platforms throughout the day, ensuring a diverse representation of influencers. The second team is responsible for verifying the data and posts to maintain the integrity of the content showcased on the platform.
In parallel like4israel is building a network of people outside of Israel or the US to extend their operation's impact globally.
While many initiatives are focusing on countering the anti-Israel bias, Yael and her team have decided to focus on the positive support Israel receives that sometimes fades into the background. "The feedback we have gotten is that our platform amplifies this positive energy. We are not trying to convince anyone of anything, we are trying to bring unity to these voices and to cheer those who support Israel."
Like4Israel has emerged as a beacon of positivity in this otherwise dark time. They are encouraging those who give their support to our country despite the backlash, amplifying the reach of their content, and giving energy to anyone who wants to scroll through their platform and remember we are not alone.
As the platform continues to grow, it has the potential to become a transformative force in shaping narratives and fostering unity in the face of adversity.
Yaffa Abadi is the founder and CEO of Abadi Brands, a boutique consultancy specializing in personal branding and thought leadership for investors.
Michael Matias, Forbes 30 Under 30, is the CEO of Clarity, a startup that preserves trust in digital media by fighting deepfakes, and an active angel investor in the AI and Cyber domain.