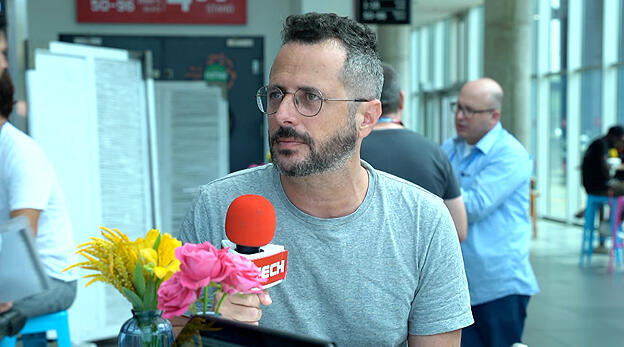 CTalk

"Competition is forcing everyone in gaming to be better"
Omer Pupkin, CMO at Baba Entertainment, spoke to CTech about how technology is affecting the gaming industry
"Back in the day, it was data-oriented, now this is still data-oriented but because there is more competition - we just have to be better," explained Omer Pupkin, CMO at Baba Entertainment about the gaming industry. "Competition forces you to be better and do things better because you need to generate more money, you need to monetize better, because the costs are always getting higher and higher."
Baba Entertainment is a game development company with 50 employees based out of Tel Aviv. It currently has one game released and is working on a second to be available in the coming months. Speaking at Calcalist's Gaming 2023, Pupkin addresses how technology - notably AI - will impact gaming companies in the future.
"Fortunately, the changes we are talking about right now at this conference are AI tools that enable us to build a lot of levels very easily," he continued. "When we launch the new game it will be robust compared to what we could do in the past. The founding team of Baba is super strong in embracing tools like GenAI… we are a strong company because of the limitations we have… we are pretty strong in taking these AI tools and using them to generate content on our games."
You can watch the entire exchange in the video above.