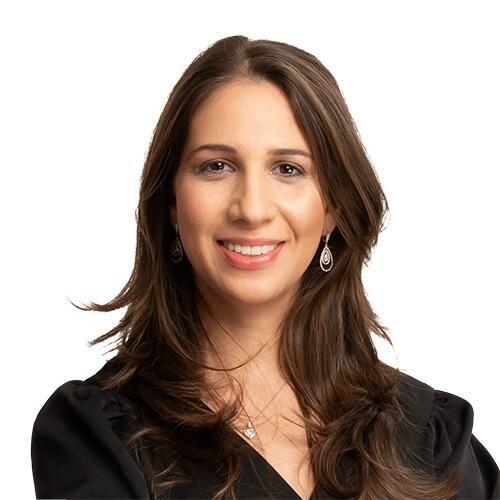 She-VC

"If you think you will be qualified in two years it means you are already there"
Idit Muallem-Yedid, General Partner at Pitango, Israel's largest VC, shares her many tips from her journey to the top
Idit Muallem-Yedid, General Partner at Pitango, found her way into the fund by chance. "I wasn't sure what I was going to do after leaving the startup I was working at. Then, on the way to my honeymoon I saw an ad on Linkedin for a course held by one of the law firms on M&As (mergers and acquisitions). I think I was the only one who actually paid for it as the rest of the participants were from huge companies and probably received it as a perk," Muallem-Yedid says with a wink. "I started the course and said I was looking for a job hoping to work at a VC and they told me they had recently received an email from Pitango and the rest is history."
Muallem-Yedid joined Pitango in 2013 as a principal, doing early-stage work. She likes to recall that time (2015) and compare her career to the growth taking place in Israel in parallel. "It was a time when the country was moving from startup nation to scale-up nation with IPO's such as Wix. And that was when Pitango decided to launch a dedicated growth fund."
Muallem-Yedid chose to become a principal in the new fund. "We were strict and picky, we made only nine investments. We got in when companies were making $10 million in revenue and are now making over $100 million. Companies such as Appsflyer, Riskified and others. Towards the end, I asked for the partnership and got it. It helped that we were then working in a more intimate team and we were doing something new in Pitango and new in Israel as a whole."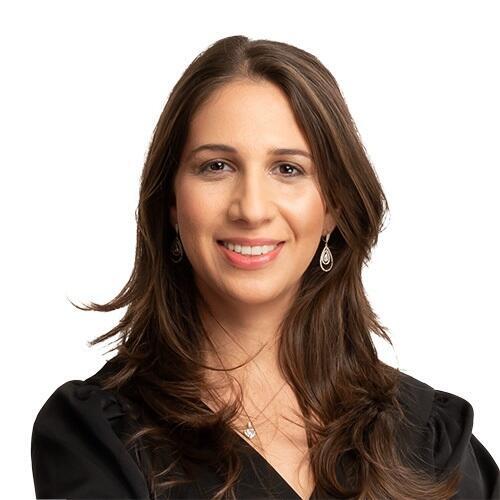 Pitango was founded almost 30 years ago by Chemi Peres and Rami Kalish. The VC has evolved from one fund to a platform of funds and includes early stage, growth and a dedicated healthcare fund. Pitango currently has $3 billion under management with 25 Nasdaq IPOs and over 70 exits. "Being in growth and seeing evolution gives me a good point of view. If the first and second waves were about $100 million in ARR (annual recurring revenue) then today we are talking about billions in revenues. We are seeing a shift from unicorn valuations to unicorn revenues, and that is the process we will use for our future funds."
Muallem-Yedid (40) grew up in Herzliya and is the youngest of four successful sisters. Following her time In the army as a psychotechnical diagnostician, she studied industrial engineering and management at Tel Aviv University. "When I graduated I began working at Amdocs and found I didn't relate to corporate so I left after less than a year. In parallel, I was doing my MBA in Tel Aviv University in entrepreneurship. After that I started looking for a job. A friend of mine told me about a position at this startup. They asked for three years experience but I sent my CV anyway and of course I got accepted." Muallem-Yedid notes this as an important lesson. "If you think you will be qualified in two years it means you are already there. Just dare and do. Also, for companies that are hiring, take notice that the the way you write your job description will inherently affect how many women will apply."
"I was working with Danny Peled, who is an amazing person. He was the CEO of the startup pioneering OTT TV. The year was 2007 and we were way ahead of our time, which is a very good lesson to learn as an investor." Muallem-Yedid was working in product and project management and, at that time, the company was looking for a senior VP of marketing right before launching the product. "After a while I actively asked Danny for a chance, he thought about it and gave me the opportunity. It was a great experience. Today I appreciate even more how Danny promotes women. The lesson here is to actively ask for the position you want and to believe in yourself."
In 2010, Muallem-Yedid moved on to another startup called Exent Technologies which was more mature. "I wasn't as excited about the product as much as I was about the opportunity to work with Iris Getz, who was a partner in Magma back when there were no female partners. It was a good decision, she was amazing and gave me the opportunity to grow." Muallem-Yedid started off working on business development and strategy and then took on marketing as well. "Today I understand even more how important it is for senior women to mentor and give others opportunities."
CTech's She-VC series follows the stories of various female partners and senior managers in venture capital funds in Israel. Only 16% of partners in Israeli venture capital firms are women, and only 9% are investing partners. This poses a liability regarding how many female founders will be able to receive investments and it speaks to the industry as a whole.
When asked if being a woman has affected her career Muallem-Yedid replied: "I think my awareness of the glass ceiling issue has grown the higher up the ladder I went. At the age of 24 I was not aware but, once you see it, you can't ignore it. We all have a subconscious bias. When I meet a female founder or young woman in the beginning of her career I see myself. If the majority of partners are men it becomes hard to break that cycle."
Muallem-Yedid has broken the glass ceiling by becoming a General Partner in the largest VC in Israel. "There aren't many like me and I had to work and ask for it. There were many obstacles, for example, with female colleagues I am comfortable inviting them over, with men it is different, even my own partners, it's just not as intuitive."
As for becoming a partner, Muallem-Yedid said: "During the first years becoming a partner was not on my mind. I knew it would happen and that it will take time, maybe even longer as a mother."
Muallem-Yedid took a full six months of maternity leave for both of her first two children when she was still a principal. With her third child she expected to take less, but her baby was unwell. "Pitango enabled that for me. I knew that, even if it would cost me, I was confident that I was doing the right thing and that it was the right balance for me. When I was a Principal I had a temporary replacement when I was on maternity leave, and I always knew I have a place to come back to at Pitango"
Muallem-Yedid proves that it is possible to be a mother and a partner at a VC, to take time off from work and still come back strong. "Until today people ask me how I balance the two and basically, at all times I am where I am needed more. I don't go to every dinner or fly as much. I chose this life and I am comfortable with it. Of course it is important that your employer supports you. Research shows that if more men would take more paternity leave then there would be more room for women."
Regarding Pitango's promotion of women, Muallem-Yedid said: "12-15% of our portfolio have female founders. Also, I feel there is an impact if a female partner, like me, is in the room and that will attract more female founders and eventually enable more deals. It changes the dynamic and offers more confidence."
Pitango is a partner in the women's VC Academy, co-founded by Tami Giniger and Tal Sheratzki-Jaffa. "We made a conscious decision to bring more women to the VC world. We are currently in our third cohort and have 40 women. Some have already become partners."
Who are your role models?
"I believe it is very important to have mentors, if you have someone in your company that is helpful that is best. VCs are small so that is not always possible. Regardless, you should always have someone from the outside. Someone who is a few more years advanced than you and someone that has a lot more experience to guide you."
For Muallem-Yedid, Iris Getz is clearly a role model. She then lists a number of women from her network such as Cecile Blilious, Head of impact at Pitango, who according to Muallem-Yedid not only talks the talk, but also walks the walk. She also adds Hila Karah from Pitango's healthcare fund and Noga Kap from i3 Equity Partners. Finally she states: "I consult a lot with more mature partners. Even though sometimes we are competing I find we can still consult with one another."