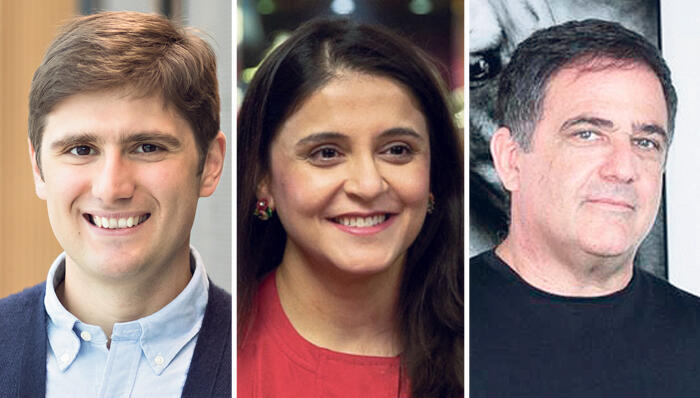 Mind the Tech London 2022

Israel's high-tech scene is coming to London
Focusing on innovation and tech as well as business ties, the 2022 Mind the Tech conference will bring together leading entrepreneurs, investors and business-people from Israel and the UK
The
Mind the Tech London 2022
conference, to be held March 22-23, will bring together the Israeli delegation of entrepreneurs, executives, and investors in the Israeli high-tech community with executives and senior business people from the London business community. The conference will open with a gala cocktail event at Camden House. The main plenum and the special round table meetings will take place at Victoria House - one of the most iconic buildings in London.
The conference will include a series of unique encounters and discussions on topics focusing on innovation & tech, business ties with the U.K. & Israel, investment opportunities, and more. The conference will take place amidst a global health crisis that has dramatically affected the business climate and at a time when Britain has embarked on a new and exciting journey following Brexit. It is planned to bring together startup companies and U.K.-based funds and corporates. Throughout the event, participants will have the opportunity to meet some of the most influential people and companies, thought leaders, and trendsetters in London and in the U.K.
The Israeli delegation will be led by Jerusalem Mayor Moshe Leon and President and CEO of Bank Leumi, Hanan Friedman. One of the main guests at the conference will be Israeli businessman Teddy Sagi. Sagi made his initial fortune when he founded and issued the online gambling company Playtech. In recent years, Sagi has focused on real estate and high-tech investments, acquiring the Camden Market complex in London, and leading innovation moves that have made it one of the city's most popular tourist attractions.
Participants in the conference include:
Shlomo Kramer, one of the founding fathers of Israel's cyber industry who was one of the founders of pioneering cyber company Check Point, Imperva, which sold for $2.1 billion, and now Cato Networks, which was valued last year at $2.5 billion. The company has developed a cloud-based network that enables secure and fast corporate communication, connecting all ends of the corporate network - physical sites, cloud resources, and remote users. The service provided by the company enables organizations to exchange a large number of communications and physical information security products through its global cloud service.

Guy Podjarny is the founder and president of cloud security company SNYK which raised $8.5 billion last year. The company, founded in 2015 by graduates of the IDF's 8200 intelligence core, operates in the cloud application security market, considered one of the hottest fields today, developing a product that locates and fixes breaches and vulnerabilities across open source platforms. With the current round, the company's fundraising total reaches about $1 billion, with the latest round being led by Tiger Global and the Sands Capital Fund.

Andrei Brasoveanu is a partner at Accel, which focuses on enterprise software and crypto. A graduate of Princeton and Harvard Business School, he has led investments in the venture capital fund in companies such as JobToday, Sky Mavis, and Nansen.

Former 8200-unit commander Asaf Kochan led the unit that has become known as the leading provider of great minds to Israel's high-tech industry. The unit, which is considered one of the best in its field with capabilities that compete with its American counterpart NSA, has spawned some of the most prominent entrepreneurs and cyber companies in Israel.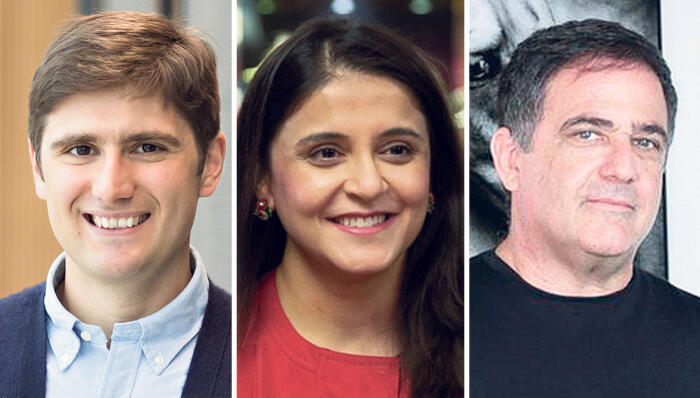 Andy Newman, Vice President of BT Security, the information security division of British telecom giant BT, will attend the conference for a joint conversation with Gal Rimon, founder and CEO of Centrical. The company has developed a system that focuses on improving employee performance in sales and service centers. The platform provides employees with customized training and guides them to perform their tasks, sets goals for them, monitors their performance in real-time, identifies weaknesses in the execution of the tasks and directs them to targeted training.

Emma Sinclair is the CEO of EnterpriseAlumni and the youngest person to IPO on the London Stock Exchange at 29. Their market leading software powers the corporate alumni networks of the worlds leading companies, helping them leverage former employees to drive recruitment, sales and evangelism. Sinclair, who was awarded an MBE from the Queen for her work in entrepreneurship, is also UNICEF's First Business Ambassador.

Ariel Cohen is the founder and CEO of TripActions. The company, valued at $7.25 billion, has developed a business travel planning platform. Many organizations use TripAction's platform to plan their employees' business trips - including Lyft, Dropbox, and more. The company's technology is designed to help employees who have to spend a lot of their time planning their travel routes across the world using outdated organizational tools or they abandon them in favor of external sites and thus the company suffers from a lack of information.

Paul Taylor, founder and CEO of Thought Machine, heads one of the UK's leading fintech companies, which to date has raised more than $400 million at a value of $1 billion. The company develops a retail banking platform that can be easily customized for use by any bank, enabling banks to offer their customers advanced and secure cloud-based services.

Curve, a UK company headed by Israeli founder Shachar Bialick, has developed a technology that unifies all means of payment for a smart credit card connected to a mobile app and enables payments anywhere in the world. Curve's platform allows users to connect all their existing bank accounts and cards into one system. While registration for the service is free, it charges a conversion fee of one percent of payments made overseas.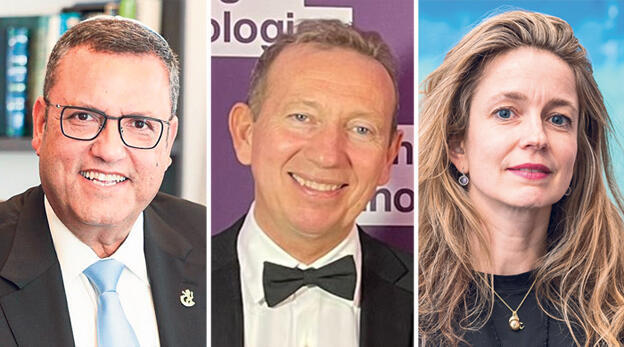 Isabelle Paagman manages Sotheby's' private sales in Europe. Paagman, an expert in modern art, will explain at the conference how the NFT, which was considered a niche technological development just a year ago, became one of the hottest things in the art world that generates sales that can reach tens of millions of dollars per work.

Assaf Cohen is the co-CEO of fintech company Pay.com. The company, which operates from London and Israel, provides fast payment and clearing services to businesses large and small alike, with an emphasis on reducing the number of brokers and entities a business has to work with in order to receive payments from customers.

Umerah Akram is the Director of Strategy and Innovation at the London Stock Exchange (LSEG). The London Stock Exchange is the third-largest in the world and one of the important hubs for companies interested in issuing, which also includes quite a few Israeli companies. Currently, about 2,300 companies are listed on the LSEG, including major companies such as Unilever, HSBC, BP, and Marks & Spencer.

Tevva Electric Trucks, a British company founded by Israeli entrepreneur Asher Bennett, who is also the older brother of Israel's prime minister, develops mass-produced electric transport trucks. The company's truck weighs 7.5 tonnes and will be manufactured in the London area. The truck, which will be marketed to retail entities in Europe, is capable of traveling by electric power only for a range of up to 250 kilometers. Then, aided by an internal generator, it extends the range to 500 kilometers.

Or Lenchner is the CEO of Bright Data. The company's system helps companies gather commercial information from the net. Websites today are customized so that one net surfer will not see the same advertisement, the same price for a flight or product that another net surfer will see. Bright Data's product allows customers to see the internet through whichever eyes they want. For example, companies that sell cellphones and want to find out the price of an iPhone on a particular competitor's site can use the product to see the price.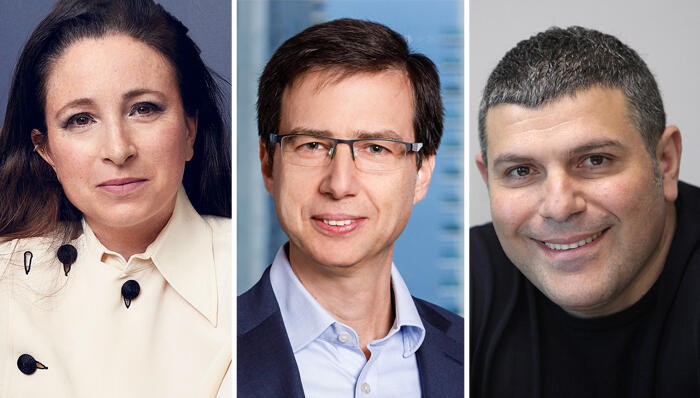 Kurt Zdesar, founder of the international luxury restaurant chain Chotto Matte, will talk to Eshchar Ben-Shitrit, co-founder and CEO of Redefine Meat, which produces printed plant-based meat, about how modern meat substitutes are changing the world of restaurants and the experience of eating meat.

Eze Vidra founder of venture capital fund Remagine Ventures, which has invested in companies such as Minute Media, Toya, and Sneaky Panda, will host a discussion featuring Serge Lemonde, director of the global start-up program of technology giant Nvidia, and Jay Jubas, Senior Partner at McKinsey, about the role of startups in the development of the next generation of the internet and how virtual worlds and technologies from metaverse provide a solution to the most significant issues facing humanity: the climate crisis, medicine, autonomous vehicles, and more.

Rajesh Agrawal, Deputy Mayor of London for Business, will be among the speakers in the opening event of Mind the Tech. Born in India, Rajesh moved to London in 2001. As an entrepreneur he founded RationalFX in 2005, and Xendpay in 2014, both companies utilizing technology to reduce the cost of international money transfer for businesses and individuals. As Deputy Mayor Rajesh aims to be a strong voice for London's business community, protecting jobs and growth, and ensuring that the capital remains the most open and attractive place to do business in the world.

Stewart McGuire is the Head of Corporate Development and Strategy at online grocery business Ocado, which partners with retail giant Marks & Spencer among others. Ocado, a online retail pioneer in the UK, has sold its automation technology to supermarkets across the world, including automatic and robotic warehouses, an in-house anti-fraud system based on machine learning, prediction systems, and algorithms that optimize the entire ordering and delivery process.

Daniel Leon is the co-founder of Israeli-American crypto company Celsius, which this past October raised $400 million at a $3 billion valuation, less than four years after it was founded. Leon will discuss how regular people can use the power of crypto to help the world and what this has to do with the war in Ukraine, which is funding its battle against Russia through Bitcoin and NFTs.

Shelly Hod Moyal is the co-founder of VC fund iAngels. The fund, founded in 2016, offers an online investment platform which provides investors from across the globe with exclusive access to early-stage tech companies in Israel. Last year, iAngels launched its first institutional fund, raising $55.5 million. The fund is anchored by a $25 million investment from the European Investment Fund (EIF). This investment, the largest the EIF has made in Israel to date, is a direct benefit of Horizon 2020, the EU Framework Programme for Research and Innovation.

Gaming company Tripledot Studios, headed by founder Lior Shiff, raised $116 million last month at a value of $ 1.4 billion in Round B. Tripledot has a wide portfolio of games such as Solitaire, Woodoku, and Blackjack. The company was founded in 2017, grew rapidly, and reached a sales rate of more than $100 million and profitability in early 2021.

Ronni Zehavi is the founder and CEO of HiBob. HiBob was established as a British company with an Israeli development office. It has developed a cloud-based system for HR managers in small and medium-sized companies, which allows them to manage an extensive database of employees, manage contracts and documents, as well as the option plans, commissions, and bonuses for salespeople, payroll management, vacations, and benefits. What sets it apart from similar companies is it includes another system for managing the insurance of employees provided on behalf of the workplace, such as pension insurance or health insurance.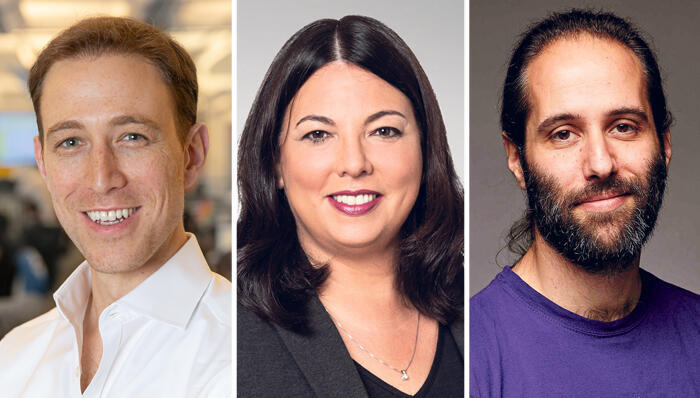 Davor Hebel is a managing partner in the global venture capital fund Eight Roads and the fund's operations manager in Europe, which recently raised $450 million for its fourth fund to invest in Israeli and European startups. The fund plans to invest in about 20 Israeli startups in growth stages in a variety of areas, including SaaS, Fintech, Healthcare, B2C companies, and more. Recently, Eight Roads participated in recruitment rounds of leading Israeli startups, including leading the round of Walnut, Gloat, Fireblocks, Appsflyer.

Ben Langworthy is a senior managing partner at Centerbridge Partners, an American private equity fund and controlling owner of Phoenix, which has not yet been covered in Israeli media.

Entrepreneur Saasha Celestial-One is trying to solve one of the major environmental problems of the Western world: food waste. She does this through the company she founded, Olio, which is developing a food-sharing app. The app connects entities or individuals with excess food to those who want to consume it. Last year, the company completed a $43 million round led by VNV Global.

Eylon Garfunkel is the CEO of LabTech, a real estate holding company controlled by Sagi. The company coordinates all of the Sagi Group's real estate activities in London and most of the real estate that the group has acquired in recent years. It combines the management and operation of activities of shopping and cultural complexes, the management of office buildings and a network of joint work complexes (under the LABS brand), the management of event complexes, and the operation of an array of residential and hospitality apartments. The company's total asset portfolio is estimated at more than £3 billion ($3.9 billion).

Mathios Rigas is CEO of Energean which is engaged in the development of natural gas and oil resources in the eastern basin of the Mediterranean and the North Sea. The company's flagship project is the Karish gas field (shark reservoir), which will be developed using a floating treatment rig.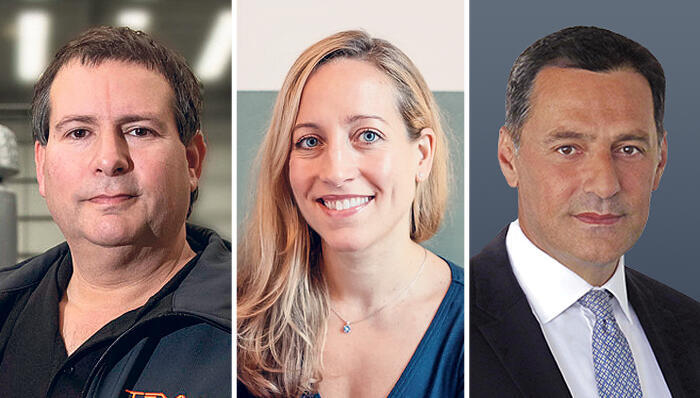 Guy Caspi is the co-founder and CEO of the Israeli cyber company Deep Instinct. Deep Instinct's security solution uses artificial intelligence and deep learning technology to create an active protection solution, which is on the devices themselves and protects against zero-day threats and advanced cyber attacks. The system is able to offer prediction, detection, and prevention of attacks.

Moshe Selfin is the chief operating & technology officer of Finaro (formerly Credorax), which last week announced an impressive exit with it being sold to Shift4 for $575 million. The company, offering a solution for the cancellation of online purchase deals by the liquidated bank, was sold to an American clearing company, headed by Jared Isaacman - Elon Musk's partner in the SpaceX project.

The young entrepreneur May Piamenta, 21, founded Vee, which provides organizations with a smart system through which the organization's social impact activities can be managed. Vee's technology connects companies and organizations that are interested in mobilizing for the community with volunteer activities and allows all activities to be managed remotely, including logistics, coordination, division into teams, and feedback, all automatically.
Calcalist's partners at the conference will be represented by, among others: the Deputy CEO of Leumi, the head of the Bank's Commercial Division and the chairman of Pepper, Shmulik Arbel, who leads the bank's business operations and its mobile banking, the Director-General of the Jerusalem & Heritage Ministry, Netanel Izak; Israel Growth Partners and Chairman of the UK-Israel Tech Hub, Haim Shani; Leumitech CEO Timor Arbel-Sadras; Hilla Ovil-Brenner, Barclays and Techstars Accelerator Program Manager in Israel and Founder of Entrepreneurship; UK-Israel Tech Hub Operations Manager Elinor Honigstein; El Al Data VP Ido Biger; Mekorot's legal counsel, Chana Herstik Sichel; And CEO and Founder of Addionics, Dr. Moshiel Biton.
First published: 11:41, 07.03.22