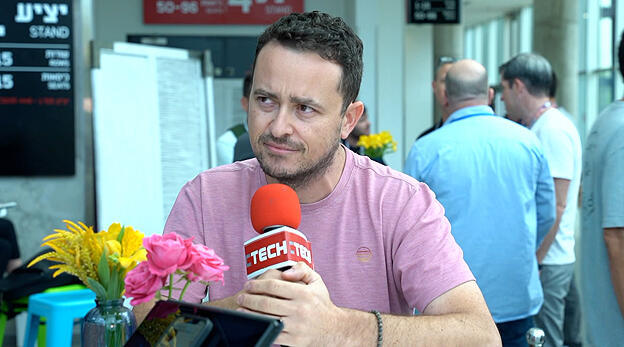 CTalk

"We're seeing very interesting trends in how gaming companies are outsmarting each other"
Yevgeny Peres, EVP Product Strategy at AppsFlyer, spoke to CTech about the gaming sector and how it has navigated growth in recent years
"I think the gaming industry specifically in Israel is super interesting," said Yevgeny Peres, EVP Product Strategy at AppsFlyer. "I think this conference tells the story very well of how collaborative it is, specifically here because of how in general markets are siloed geographically and vertically within a specific genre, and here because of the proximity and how people grew together with this industry in Israel, there is a lot of knowledge being shared. This is probably one of the main reasons why specifically Israeli gaming is so successful and growing."
Peres is leading the product strategy at AppsFlyer, a SaaS mobile marketing analytics and attribution platform. Gaming is described as "one of the most important verticals" for the company due to its growth and sophistication and the company recently opened its own dedicated gaming brand to provide the right technologies and the right tools for that specific category.
"Our eyes are on the gaming industry in general because of how usually it adapts faster than many other industries in terms of evolving their strategies," he continued. "We're seeing very interesting trends in how companies are outsmarting each other by many companies trying to do more with less these days… Essentially driving their decision-making process to move the needle and this is where the focus is at."
You can watch the entire exchange in the video above.