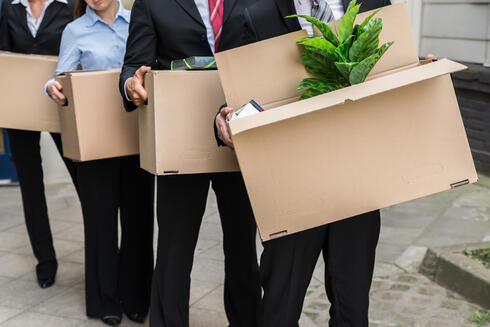 High-tech layoffs: "We are in the midst of a wave, and the end is nowhere in sight"
Under pressure from investors, Israeli companies are preparing for a very long winter: "We must prepare for three years without investments in high-tech"
Hundreds of high-tech employees have been laid off in Israel over the past week. But this is only the tip of the iceberg. Panic set in post holidays due to shaky markets, global layoffs, and ongoing pressure from investors. Many high-tech companies rushed to lay off employees in what appears to be a wave that is only beginning and has not yet reached its peak.
"We are in the midst of a wave of layoffs and the end is nowhere in sight. We are seeing a recession that will affect the entire industry," Amit Rapaport, CEO and co-founder of the startup Compete, which also recently laid off employees, told Calcalist. "I think that what all companies are doing is examining efficiency and effectiveness and checking if what was true for 2021 is compatible with the new ecosystem. According to that analysis they are making adjustments and building new plans. As the current wave continues, companies will be forced to constantly review plans and see if additional steps are necessary."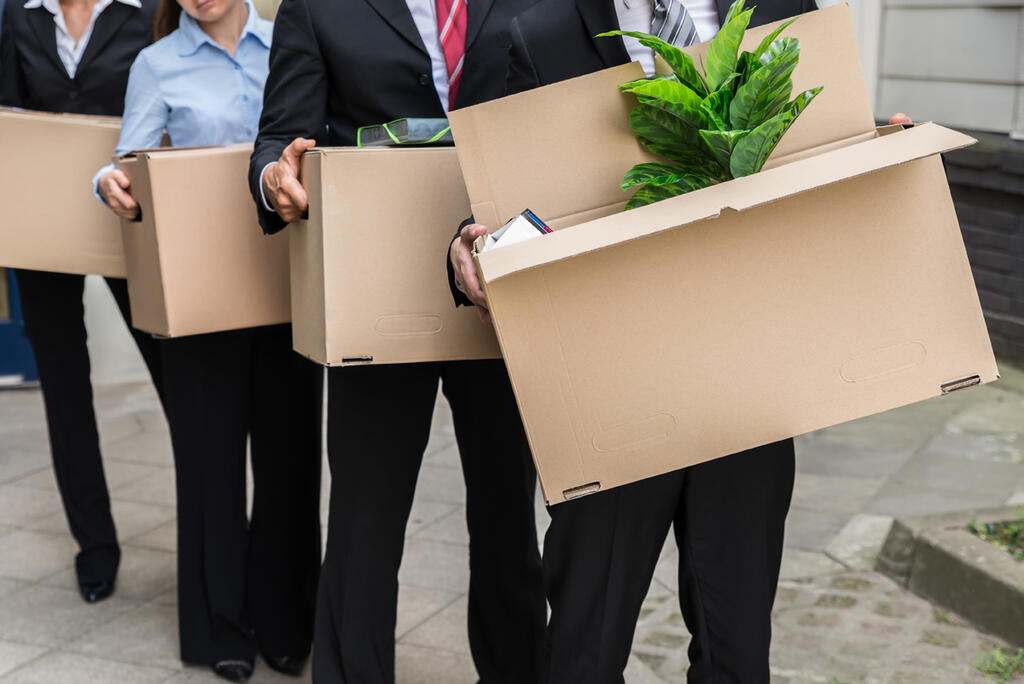 Rapaport does not think there was a delay in the implementation of the layoffs in Israel. "There is always a delay between the time the light goes on in the United States and action is taken in Israel. Such a step, which is not taken lightly, usually involves many people, and it is not an easy process. There will always be a difference between the time when investors request cutbacks, and the time that passes until the information reaches the CEOs and is later implemented in Israel. The blow that startup managements have received from large investors in the United States was very hard and they now understand that they must prepare for 36 months without raising capital."
2020 and especially 2021 were years of celebration for unicorns, all those companies that boasted a valuation of over one billion dollars. In 2021, the name of the game was massive recruitment, almost haphazardly, with one end goal: growth at any cost. Growth in the company's revenue, but not only. Also growth in the number of employees regardless of business need or the company's ability to accommodate those employees. Many investors demanded an increase in all parameters, at any price. The demand was backed by repeat investments, sometimes within a period of months, and offered an accelerated jump in valuation.
Two good examples are the cyber company Snyk and the fintech company Fundbox. Snyk was valued at $8.5 billion by the end of 2021 and raised about $1 billion; however, earlier this week, the company had to announce that it had recruited too many employees and now had to fire about 200 of them to be able to reach profitability. "Our business continues to grow aggressively, more than doubling in size each year with currently over 2,300 customers, but we now must operate even more efficiently in order for Snyk to effectively withstand the continued headwinds facing the global economy," wrote Peter McKay, the company's CEO, in a post on the company's website.
One of the companies that laid off a large number of employees is the fintech unicorn Fundbox. Fundbox laid off about 150 employees on Tuesday, which is about 40% of the company's workforce. The company, which only in November raised $100 million at a valuation of $1.1 billion, discovered that the economy in the United States had turned upside down and the company's CEO told his employees that "Our business grew quickly over the last two years, and we scaled our team accordingly. We brought on colleagues who have contributed enormously to our progress. But the truth is that we grew our team too fast, and we need to course correct."
The company's CEO's honest words are actually the story of all the unicorns which are downsizing. They raised a lot of money, they hired a lot of employees, and now they need to fire them.
In a conversation with Calcalist, Ofer Karp, the company's CTO and manager of its operations in Israel, explained that "We tried to grow the business very quickly in 2021 and we wanted to build many new products, but the market has changed, and we must focus on our core products and forgo expansion at this stage. We had to go through a very significant change in thinking and move from 'growth at all costs' to economic independence. Currently, we feel we need to postpone any fundraising for the next few years and move to a positive cash flow model."
Karp adds that "the current climate is not good for raising capital for companies with a value of one billion dollars or more. We raised at the end of 2021 at a valuation of $1.1 billion so we currently have $100 million and are not in an existential risk. We hope that we get through 2023 without raising capital and that we will be able to maintain the size of our business, which is generating revenue of over $150 million per year."
The current wave of layoffs isn't only affecting big companies and unicorns, but also small and medium-sized companies as well as international giants. NCR laid off 100 employees in Israel, and other giants such as Intel are about to lay off many employees, possibly also in Israel. Even very young companies such as Vee laid off dozens of employees because they realized that companies that do not offer a product at the core of the organization's business, or do not offer real business value, will encounter difficulties.
Sharona Mizrahi, who headed HR at IDF intelligence unit 8200 and is now a strategic consultant for entrepreneurs of the investment fund Blumberg, says that "We are in a period of layoffs which is a very painful process. This allows companies to look at themselves afresh and build trust with the employees who remained, which is not easy. Despite the layoffs, I think this allows employees who were laid off to rethink their career and their future. This will enable dormant entrepreneurs to wake up and start new companies. The issue of layoffs creates innovative opportunities that will allow entrepreneurs who have been waiting to get started."
Mizrahi believes that, despite the situation, the scope of open positions and the need for employees exceeds supply. "This crisis will last a long time, but the activity does not stop and employees for positions that are critical will continue to be recruited."