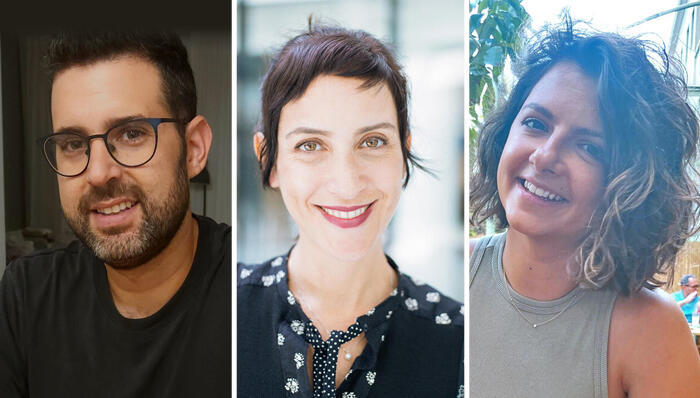 The layoff payoff: "Getting let go came as a surprise, but it only helped my career"
At a time when many companies are announcing downsizing, we talked to three people for whom the layoffs were a turning point in their careers. "It's great fun to be on the other side when you can say in retrospect that everything was for the best, but when you go through it, the job search doesn't feel optimistic"
For Anastasia Levin the news that she had been laid off came as a complete surprise. She worked at Fabric as a sourcer (recruiting candidates who are not actively looking) and just a few months before she was let go was even promoted to the role of recruiter. "I always felt part of the company. I went to conferences and everything was fine. In retrospect, there were signs that things might be starting to look less good: there was a little less work and suddenly we stopped working with placement companies, but I refused to believe it. Working there for a year and four months, I really connected with people. As a recruiter, part of this role is also to learn the spirit of the company, who are the right people to recruit to work there. I represented the company in a certain way in front of candidates, so I was very connected and I was really in love with the people and the product. I saw myself continuing there for a few more years," she says. Then, one day, they gathered all the people in the company and announced that the company was changing its strategy and becoming more efficient, which included laying off 120 employees, including the entire team in which Levin worked.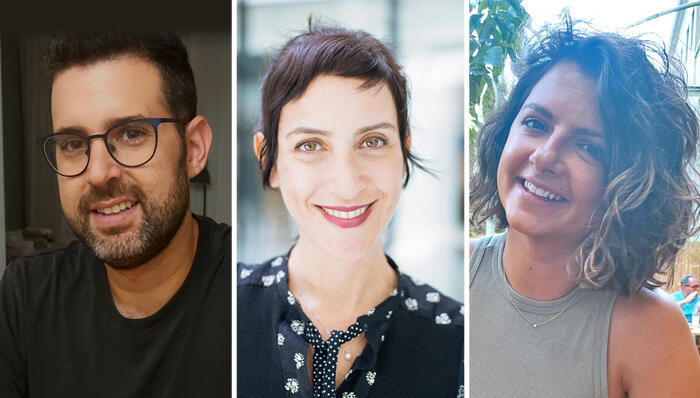 "I completely understand the decision and we parted as friends and I think it will be good for the company, but unfortunately I was a part of this," she says. In retrospect she remembers that there were hints and rumors but she was still surprised. "Yes, there was talk and I understood that there would be cuts, but it was 40% of the company, and I was also sure that they would keep someone from the recruitment team. It is very surprising that a company decides to cut the entire recruitment team because usually when there are cuts like this after a certain period, there are other people who drop out. I was optimistic that at least some of us would be left."
Layoffs are never pleasant, neither for those being let go nor for those doing the staff-cutting, but they are part of the game in the world of work. Now, when many high-tech companies are required to change their strategy and reach profitability faster than planned, there are also many workers who are laid off. But for some, the termination of work turned from a point of crisis into a turning point and a path to career growth.
For Levin, for example, the opportunity came at one of the conferences she attended before she was laid off. "A recruiter from AI21 approached me there and a few days later she contacted me on LinkedIn and 'hunted me down'. I told her that I was in love with the company and I was really having a good time. Two weeks later they announced the layoffs. So after the announcement I contacted the recruiter and asked her if the job opportunity was still relevant. From there the process was fast and things seem to have worked out for the better," she says.
Her new role is Talent Acquisition Partner, so she managed to maintain her previous conditions and a similar title and regarding the salary she says it is something that can be improved over time. But the high-tech layoffs continue and some of the people who were fired along with Levin have not yet found a job. "Our field has been significantly affected and it is very noticeable. Even when I was looking for a job, I saw that the supply was reduced compared to six months ago."
Aren't you afraid of being laid off again given the fact that the instability in the industry continues?
"I know that the instability continues, but I feel that AI21 stands on solid shoulders from the point of view of the founders, and it also seems that their growth strategy is very effective from the beginning. As a recruiter, I am exposed to the fact that every recruitment is done with the thought of whether we really need this position. I feel that it is not done lightly, that there is a lot of thought behind every new hire. Before I signed, I contacted every possible acquaintance who knows the company and who has friends there, to try to understand what is really going on in the company. Because of the market situation, it was clear to me that I would not get a raise, but I did manage to keep the conditions I had at my previous job and I was happy about the title as well. I feel that there is more to learn, but I got a good Cinderella story."
For Ayelet Mavor, whose title today is Chief of Staff & Head of Impact at Minute Media, the layoffs came along with relocation and the coronavirus, which led to a tedious year and a half of looking for work in a foreign country. "It's great fun to be on the side where I am today that I can say in retrospect that everything was for the best," she says. She arrived with her family in London as part of a relocation on behalf of her husband's workplace two weeks before the first lockdown of the Coronavirus. She had a job ready with a signed contract as Country Manager in an Israeli startup, but with the start of the pandemic the company withdrew the offer and violated the contract.
"I endured a year and a half of quite a difficult problem as someone new in London," she says. "I went through several screening processes that were unsuccessful. The children were in new schools that were closed, my spouse was in a new job that he had to do in a closed room, and in the meantime I had to try to connect on Zoom when I felt like I was in a very low place and apply for jobs. Although I felt very good about being able to lead a company into a new market in England, in the process of going from one job screening to another, I lost confidence."
The job search for a year and a half in a foreign country caused great frustration and uncertainty. "I sent resumes in all directions, I had maybe three serious interview processes, I came close on three occasions and all of them were unsuccessful in the end. In retrospect, I learned what I was looking for, but when you go through it, it doesn't feel optimistic. It's very disappointing every time a process doesn't succeed," she says.
This was Mavor's second relocation to London. Her previous position was at the British Embassy where she managed a team for eight years and she left the embassy because she wanted to go on another relocation following an opportunity her husband received. "Before we left the country, we met several Israeli startups that wanted to expand in London, and one of the companies with which I advanced to become General Manager in England needed the first person to open their business in London. We had a few meetings, but it was a startup in such early stages that as soon as the coronavirus started they canceled the expansion to London. It was very disappointing, but in hindsight everything worked out for the best."
The turning point came from a conversation with Asaf Peled, CEO and founder of Minute Media, whom she knew through her acquaintance with the Israeli community in London. "In one of the conversations he said that we should start thinking about what we can do together. It was not a big company in London but it had opportunities. We started talking about senior positions in the company and designed the position together. It was a very pleasant and open process because after many selection processes in which I had to make a presentation in front of a panel, there was a dialogue here. I took on the position of Head of Impact and today I'm Chief of Staff, so it's a really happy ending."
Amit Bar-Shai also lost his job due to the coronavirus. He worked for an American company that deals with booking flights in hotels as a team leader until in March 2020 he was fired along with 80% of the company's employees. "In April I found myself at home, not understanding the situation I was in as this was not a project that closed but entire companies that slowly started to close and I had no idea what was going to happen. At first I asked why me, but very quickly the question became how do I find the next job. I thought I needed to lower my expectations just to 'grab something' and get through this period," he says.
The interview period was not easy for him. "I realized that in Zoom interviews you have to impress from afar and this required me to change my habits. I really started to learn how to interview and I defined for myself that the first interviews would be to get to know the area and understand what they are looking for. I slowly started to regain confidence."
The admission process to BlueVine, where he works today, was not simple and included seven interviews. "I remember my second interview which started really badly. I blacked out on the first question during a technical conversation we had. The interviewer said to me 'Amit, you're stressed, let's talk about something completely different'. He did it just to try to get me out of the blackout. In an instant that's when I realized that there was a person on the other end and he really gave me a real opportunity. In the end, when I got to the stage where I had several offers in hand, I decided that I wanted BlueVine because they boosted my confidence, I felt that they really saw me there."
He started as a mobile frontend developer on a small team and saw it as a place to grow from. "After two months on the job, whoever was my boss gave me the opportunity to manage, to also be responsible for other people's code," he says. Then the cutbacks came to BlueVine as well, and 17% of the employees were laid off. Bar-Shai was sure that he was the one going home, but it turned out that his boss was the one who left and thus an opportunity was created for him.
He was appointed to be a Scrum Master, not yet a team leader, but it was an opportunity. He began to generate knowledge sharing between the people from the mobile and the frontend and this made the head of his group realize that the process works well and that he can really be a team leader.
In the end the company started to look at the mobile field in a different way. Bar-Shai's team grew from three to nine and then he was promoted and became the head of a group, so he is now responsible for two teams, one developing an application for iPhone and the other for Android. "It's an amazing change for me," he says.