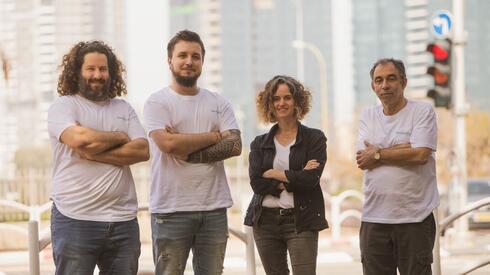 Boarding Pass

SenterCare's data-driven approach for elderly care
SenterCare recently raised an additional $300,000 for its technology to help care for the elderly
"The world is aging, and people want to age at home," explained SenterCare CEO Ronny Sthoeger. "With labor shortage and health expenditure on the rise - technology must come in."
SenterCare offers what the company claims to be "the only un-obstructive technology that can differentiate between people in the same home and can be truly personalized and adaptive." Its system notifies of safety, short-term and long-term events, and trends. "It reduces acute situations, and thus prolongs the elder's quality of life, preserves their quality and reduces health expenditures," he added.
You can learn more about the company and its founders below.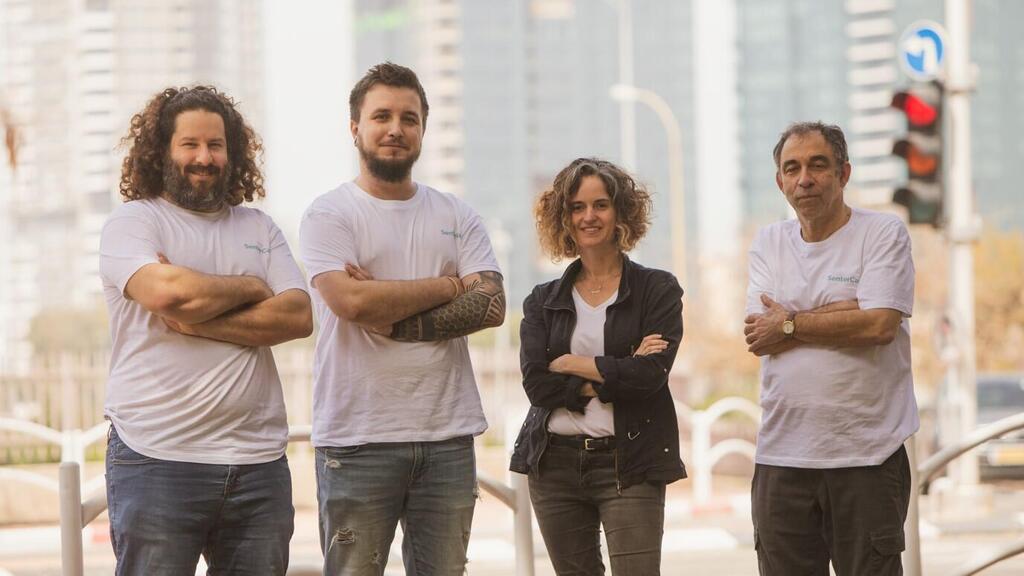 Sector:
AI, Healthcare, Age-Tech
Product/Service description:
We are developing a behavioral monitoring system for the elderly. Our system is designated for home installation and enables elders to age in the convenience of their own home, safer and healthier. It consists of cutting-edge sensors and AI-based analysis algorithms. The system tracks the people in the house, their daily activities and patterns, and alerts them about safety events or signs of deterioration or confusion. Unlike any similar systems, ours can differentiate between different people and so it is personalized and adaptive. All that with no wearables, cameras or microphones.
It started as a cooperation between Natali healthcare solutions and Trendlines, the med-tech and ag-tech incubator. The company was founded by Yair Geva, head of HiTech at HFN, and by Nimrod Altman, CEO of Natali, which made the connection. It is now headed by Ronny Sthoeger, with over 20 years of SW experience and leading teams
Last Investment Round:
$300,000
Last Investment Stage:
Pre-Seed
Date of Last Investment:
May 2022
Total investment to date:
$1.3 million
Investors (leading and all):
Trendlines and CBG
Current number of employees
: 3
Open positions:
Yes, SW developer
The idea was born in friendly conversations between the two founders - Yair and Nimrod (CEO of Natali), discussing Natali's great pain in searching for such a product – personalized remote monitoring that has safety alerts but also enables data driven care - and not finding anything that fits. At about the same time, Yair's next-door elderly neighbor, a friendly woman about the age of 80 living on her own, had fallen in her apartment after 2-3 days of confusion due to a new medicine she received. When Natali's practical problem became personal, they decided to make the idea come true.
What is the need for the product?
As the world is aging, especially the western world, society is changing and the senior citizens' portion of the population is growing rapidly. Researches prove over and over that most people prefer aging at home, in the familiarity and convenience of their own homes and communities. But home is not always safe – over 40% of senior citizens have two or more chronic conditions, 25% of senior citizens fall annually, and many suffer from depression and health deterioration which may be unnoticed until it is too late. Many elders cannot be personally looked after 24/7 due to high costs, personal preferences, and labor shortages. And Covid-19 made the problem even more evident than before. SenterCare's comprehensive remote behavioral monitoring system fills in that gap – it monitors the elders in their homes, and alerts and notifies them of safety-related incidents, anomalies, and trends thus enabling proactive and data-driven care. Ours is the only system that differentiates between people in the house and so can be truly personalized and adaptive. All that without using cameras, microphones, or any wearables and so keeping the elderly's privacy, dignity, and normal daily living.
How is it changing the market?
Although there are some attempts to solve this problem, none of them are comprehensive, and none of them can differentiate between people, meaning that they cannot be personalized and adaptive. And so – they are unreliable and do not enable data-driven care. SenterCare's system supports the ongoing shift to home-based, preventive healthcare – by noticing the signs of deterioration before reaching irreversible acute situations.
How big is the market for the product and who are its main customers?
The U.S market alone is estimated to be at about $9 billion. Our main customers are home healthcare providers, long-term insurance companies, governments and municipalities, and senior housing facilities.
Does the product exist already? If not - at what stage is it and when is it expected to hit the market?
The product is in its pilot phase. We expect to reach the market at the end of 2023.
Who are the main competitors in this sector and how big are they?
There are a few companies that are taking different angles to the problem but none offer a comprehensive and personalized solution as we do. Some examples are Aloe Care, Sensi.ai, Essence, and SeniorAdom.
What is the added value that the founders bring to the company and the product?
The founders brought in Trendlines as the 3rd leg of ownership which brought in their technological and business expertise in the medical devices arena, Yair is well-acquainted with the high-tech business and funding world and Natali brought in 30 years of home healthcare experience, especially with elders and also provides pilot locations and support.
What will the money coming in from the round be used for?
We are currently expanding the previous round in order to expand our pilots and take the product from prototype to production.
In the
"Startup Boarding Pass"
section, CTech will cover the (relatively) small investments made in companies during the early stages of their existence - and the entrepreneurs and startups who have not yet had the opportunity to reveal their stories to the world. Please use the
linked form
and fill it out according to the guidelines.
This form
is intended for startups raising between $500,000 and $3 million from venture capital funds, angels, or official grants from Israeli and foreign institutions. If relevant, someone at CTech will be in touch for follow-up questions.