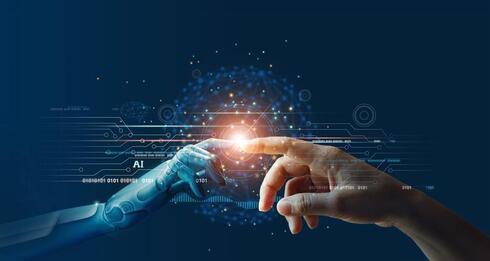 2022 VC Survey

Israeli AI startups to watch out for in 2023
As part of CTech's 2022 VC survey, we asked dozens of industry executives to name some startups they invested in over the past year. The following list highlights some of the notable AI startups suggested by their investors
It is cliche to suggest that data is the new oil, but the impact of AI cannot be understated. Global leaders like the US and China are in somewhat of an arms race as to who can develop the best systems, leaving countries like Israel in the middle. As tools like ChatGPT have shown us in recent months, the transformative nature of artificial intelligence will change our world in unknowable ways.
As part of the
"2022 VC Survey"
series we conducted last year to review 2022 and make predictions for 2023, we contacted dozens of the leading funds in Israel and asked them to name three startups that deserve attention in the coming year. Each VC manager was asked to present relatively new startups in their portfolio, or ones that operate a little under the radar, and explain why they decided to invest in these companies.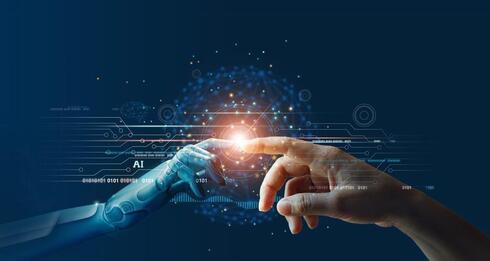 The list we compiled includes over 100 startups from various fields such as AI, Quantum Computing, Medtech, Fintech, Mobility, Cloud+Data, Cyber and more. Here is the list of startups that you should pay attention to in the field of AI:
Ask.ai
Ask aggregates text-heavy company knowledge & customer communications to reveal pinpointed answers and actionable insights.
Founders:
Alon Talmor
Founding year:
2021
Number of employees:
20
Read more here
:
Imagen
AI - Personalized Lightroom Editing Assistant
Founders:
Yotam Gil, Yoav Chai, and Ron Oren
Founding year
: 2019
Number of employees:
50
Explanation behind NFX's investment:
Photo editing is still an incredibly time-consuming process, even though much of the work can be automated.
Read more here:
Community.com
Brand engagement: Use SMS (and soon Whatsapp and Apple iMessage) to offer Personalized B2C communication that is engaging, intelligent and beautiful.
Founders:
Matthew Peltier
Founding Year:
2018
Number of employees:
100
Explanation behind Amdocs Ventures' investment:
Strong modern and scalable technology stack matched with a management team with a keen understanding of brand engagement. Seamless, delightful customer experience well after purchase. Enable a world after Social Media that engages, interacts and builds brand loyalty, all personally and all at scale
Read more here:
3D Signals
Using smart AI and IoT cloud-based technologies to optimize the performance of pre-digital factory machinery and acquire full Industry 4.0 capabilities
Founders:
Ariel Rosenfeld, Galia Kedmi Fragman
Founding year:
2015
Number of employees:
63
Read more here:
Cognigy
Cognigy is an end-to-end low-code/no-code Conversational AI and automation platform. It enables enterprises to communicate effectively and intelligently with customers and employees 24/7 across 20+ languages on all conversational channels including chatbots, virtual assistants, or voice-bots over the phone.
Founders:
Philipp Heltewig, Sascha Poggemann
Founding year:
2016
Number of employees:
158
Explanation behind DTCP (Growth)'s investment:
In the large and growing conversational AI market, Cognigy is a leading and powerful conversational AI platform, making intelligent and virtual assistants more accessible to customers and employees. It's a must-have product for businesses worldwide thanks to its easy deployment, fast time to value, deep integrations, numerous ROI-heavy use-cases and a robust no-code usability.
Read more here:
Tabnine
Generative AI: Tabnine is an AI assistant that dramatically improves speed and quality of software development. Used by more than 1 million developers, Tabnine is also well suited to enterprises with a private, secure, and compliant solution. Notably, Tabnine's AI is adaptable and can be specialized to capture customer-specific coding patterns and best practices.
Founders:
Dror Weiss, Eran Yahav
Founding year
: 2017
Number of employees:
30
Read more here:
Fairmatic
Using AI-based models trained on hundreds of billions of miles of driving data, Fairmatic offers commercial vehicle fleet operators lower rates based on the real-time performance of their drivers.
Founders:
Jonathan Matus
Founding year:
2017
Number of employees:
65
Read more here: