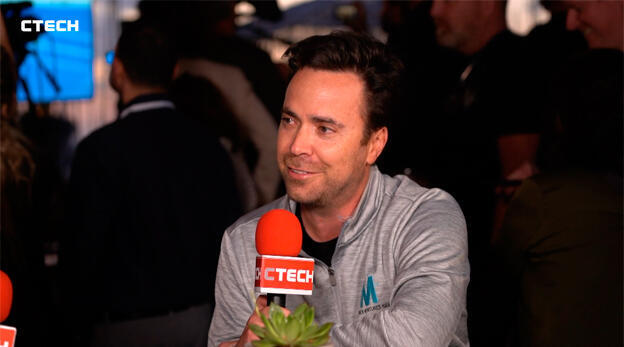 CTalk

"There will always be a need for tech startups. Tech has to prevail"
Yaron Carni, Founder of Maverick Ventures Israel, spoke to CTech at Calcalist's Tech on the Beach event about why Semperis was selected as the most promising Israeli startup for 2023
"We're very agnostic. Everyone says this, but we really invest in people that we connect to and we see that they have a history of excellence and we believe that they will figure it out," said Founder of Maverick Ventures Israel Yaron Carni to CTech during Calcalist's Tech on the Beach event in Tel Aviv this week.
Run by Carni and his partner Michel Abadi, Maverick Ventures Israel is a private investment fund that focuses on early stage startups with initial traction and revenues, and manages a portfolio of about 40 different companies, including Semperis which ranked first on Calcalist's list of the
50 most promising Israeli startups
of 2023.
"Semperis now is obviously one of the fastest growing companies in the world. They had more difficult and modest beginnings, and that's what I think is even more impressive," Carni said. "The founders, Mickey, Guy and Matan, were relentless and I remember the days in their tiny office in Bnei Brak, and I remember the difficulties throughout the years until they moved to the States. The fact of the matter is that they have endless clients now. They have, as far as I know, zero churn, very happy clients, and what they're doing is actually incredibly important."
Regarding the current economic climate and how that impacts investments, Carni told CTech that he thinks that this period is neither abnormal nor unnatural, following a period of extreme growth. "In the past few years, and this is very correlated to the
Start-Up Nation Central report
that was sent out recently, companies raised too early because they could. That was a problem and that's what caused another bubble in the market," Carni said. "Many of the valuations have not come down enough. They still need to come down.
"The fact that the markets now are tougher doesn't mean that this will last forever because it won't and technology has to prevail. It makes the world better, and in every single field, and it makes it more efficient. So, at the end of the day, there will always be a need for tech companies and startups and I'm optimistic, not very, but optimistic."
You can watch the full interview in the video above.
First published: 12:19, 02.05.23