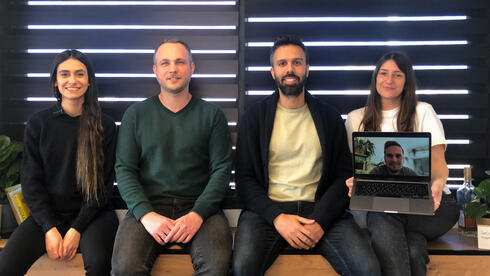 Boarding Pass

Frontitude's battle against UX copy fatigue
The company's $1.6 million funding is already serving more than 5,000 registered users from Payoneer, Yotpo, and more
CTech's Startup Boarding Pass is highlighting Frontitude, a B2B SaaS company that is changing the way product teams create and manage copy. According to founders Tomer Gabbai and Barak Simon, it was a problem that many other employees were faced with. After conducting research at the height of the pandemic in March 2020, the two started Frontitude - and usership has been growing ever since. Find out how the company earned funding for the product that helps teams craft a consistent product language and increase user engagement.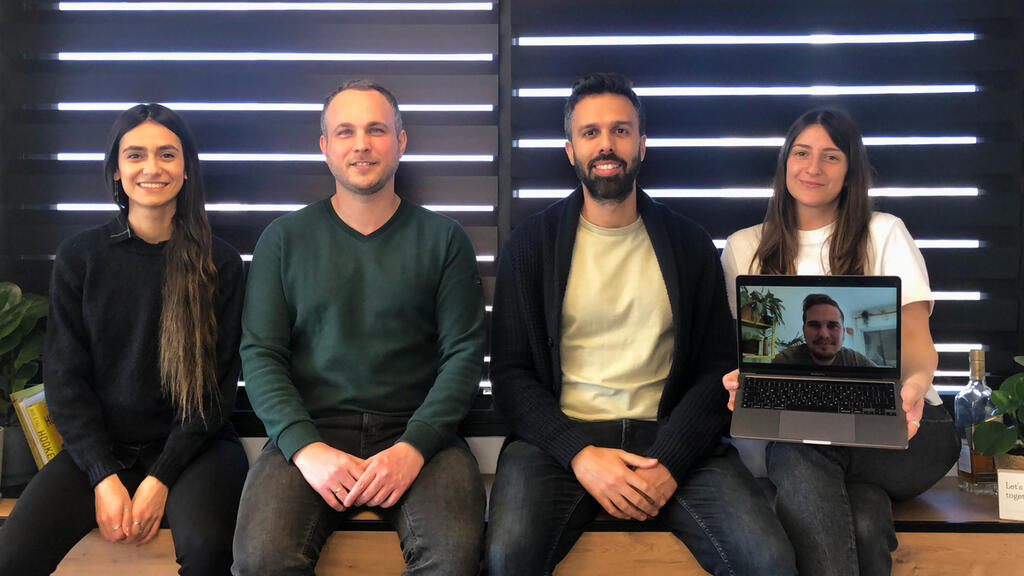 Company Name:
Frontitude
Sector:
B2B SaaS
Product/Service description:
Frontitude transforms the way product teams create and manage product copy (also known as UX copy or UI strings) and helps them to craft a consistent product language that increases user engagement. As of today, Frontitude has 5,000+ registered users and hundreds of teams who use the product on a weekly basis, including companies like Payoneer, Yotpo, and more.
Founder Bios:
Tomer Gabbai (CEO) and Barak Simon (CTO) both have 12+ years of experience in product development and management positions from Unit 8200, as well as companies such as Wix and SAP. Both have worked together for five years and experienced the challenges of product copy collaboration in several companies.
Year of Founding:
2021
Last Investment Amount:
$1.6 million
Last Investment Stage:
Pre-Seed
Date of Last Investment:
November 30, 2021
Total Investment to Date:
$1.6 million
Investors (leading and all):
The round was led by StageOne Ventures and we closed the round with some of Israel's leading angel investors like Tomer London, founder of Gusto, and Dov Kaufman, former executive at Yotpo.
Current number of employees:
5
https://www.linkedin.com/company/frontitude
Is there anything else you want us to know?
In general, as one of the few startups in the "UX tools" industry, we aim to make this industry more popular in Israel, just as it is in the U.S. This industry is experiencing major shifts (the rise of DesignOps, design to code solutions, etc.) that affect dozens of thousands of people in the local hi-tech industry.
Interview: How was the idea born?
Tomer: Back when I worked at Wix, we used an internal system to manage product copy. The product manager would generate a unique key for each text element and then share it with the developers. That way all of our copy was kept in one place, and updating those texts did not require developer time. Later, when Barak and I were leading product development in a startup, we encountered a cumbersome workflow on such texts with the rest of the team, and many times unapproved texts ended up in production. When we found some free time, Barak and I developed an internal tool that allowed us to edit texts directly on the product itself, saving the entire team hours of work. Using the knowledge I gained from Wix about how such a process should work, we decided to learn more about how companies manage this process. We started operating during the Covid-19 outbreak back in March 2020 when people were available for Zoom calls due to government quarantines. Our research led us to interview over 100 UX and product teams from big companies like Netflix, Pinterest, Yelp, and more. We were amazed to discover that every single team was facing the same problem. From that point forward, the way to our first product was short and quick, which we launched about two months later.
What is the need for the product
User experience plays a crucial role in product companies' success, and UX copy (aka UI strings / in-product text) is a key part of it. Currently, the UX copy creation process involves many stakeholders from within the product team (designer, writer, PM, dev) and outside (i.e. localization, marketing) that use many generic communication tools to collaborate on it. This creates a convoluted workflow that involves a lot of manual copy and paste, with different versions scattered across multiple tools, and no clear overview of the product's copy in order to maintain consistency. This workflow adds a lot of overhead to the entire product development process and extends the time to market. Today, product companies understand that robust product language is essential for developing great user experience, increasing product engagement, and reducing a substantial amount of the customer support team's workload. Over the past couple of years, such companies have been recruiting UX writers intensively, and are integrating new tools into their UX writing workflow to make it more efficient.
How is it changing the market?
Our solution acts as a single source for product copy that seamlessly integrates with design tools, code repositories, localization tools, task management tools, and more - allowing teams to have a smooth content handoff, define and maintain a consistent product voice, and release updates without spending engineering resources. Teams that currently use Frontitude save hours of work when creating and collaborating on copy during the design phase. Soon, our users will be able to enjoy integrations with development tools (like Github and Bitbucket) as well as localization platforms, saving development and localization teams valuable time and automating their workflows.
How big is the market for the product and who are its main customers?
Frontitude is a solution designed and built for any company that develops digital products, from early-stage startups to big tech companies, banks, and digital agencies (which we already have as paying customers). We're talking about a never-ending market. We currently focus on optimizing the UX copy management during the design process in product companies, which mainly serve the product, UX, and content teams. We're working on new ways to streamline the entire process and allow the localization and development teams to save a lot of time while translating and pushing these texts to production.
Does the product exist already? If not - at what stage is it and when is it expected to hit the market?
As of today, Frontitude has 5,000+ registered users and hundreds of teams that use the product on a weekly basis, including companies like Payoneer, Yotpo, banks, startups, medical companies, design agencies, and more. Currently, we are focusing our efforts on expanding the product in order to meet market demands and streamlining the process of collaboration during the design process. We're working to expand our solution to other stages in the product development process, such as localization or development handoff.
Who are the main competitors in this sector and how big are they?
Strings, Ditto. Both competitors are early stage startups.
What is the added value that the founders bring to the company and the product?
Tomer Gabbai, Co-founder and CEO - Tomer is an experienced product developer with extensive experience in enterprise software from his previous role at SAP. Tomer was also part of the Wix Editor's development team, a product that served more than 80 million users at the time. Prior to founding Frontitude, Tomer was responsible for developing early-stage products in several startups. Barak Simon, Co-founder and CTO - Barak is a Senior Software Engineer, Captain in Reserve in the 8200 Unit. During his time at 8200, Barak managed development teams and was part of designing and developing life-saving systems. Upon his release from the Israeli military, Barak and Tomer led the product development of a startup company for over 3 years. Barak is an NFX Accelerator alumnus. Back when Tomer and Barak led the development team in a startup they worked at, they encountered the cumbersome processes of UX copy management. Experiencing the pain from design to production led them to realize that something has to change and together they built an internal system that streamlined the entire process which saved the entire team hours of work.
What will the money coming in from the round be used for?
Our latest pre-seed investment enables us to expand our R&D team to build and grow our product, as well as expand further into the US and European markets.
In the
"Startup Boarding Pass"
section, CTech will cover the (relatively) small investments made in companies during the early stages of their existence - and the entrepreneurs and startups who have not yet had the opportunity to reveal their stories to the world. Please use
the linked form
and fill it out according to the guidelines.
This form
is intended for startups raising between $500,000 and $3 million from venture capital funds, angels, or official grants from Israeli and foreign institutions. If relevant, someone at CTech will be in touch for follow-up questions.