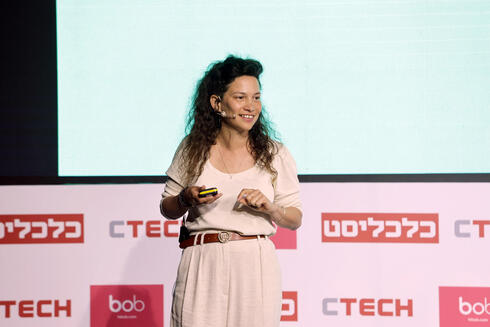 "Even people with families are turning into digital nomads"
Fiverr's COO Hila Klein was speaking during Calcalist and HiBob's WorkTech conference. "Now the entire world is a technology hub, and Europe is turning into the new Silicon Valley," she added
"According to recent surveys, over the past two years, the average person cut down on 252 work hours due to working remotely," said Hila Klein, the Chief Operations Officer at Fiverr, during Calcalist and HiBob's WorkTech conference. "Those 'saved' hours from not having to get up early in the morning and traveling back and forth to work were used to do other things."
"My life significantly changed over the past two years," shared Klein. "I have two boys, and the fact that I can be at home twice a week when they return from school - whether or not I'm working - has completely changed my life."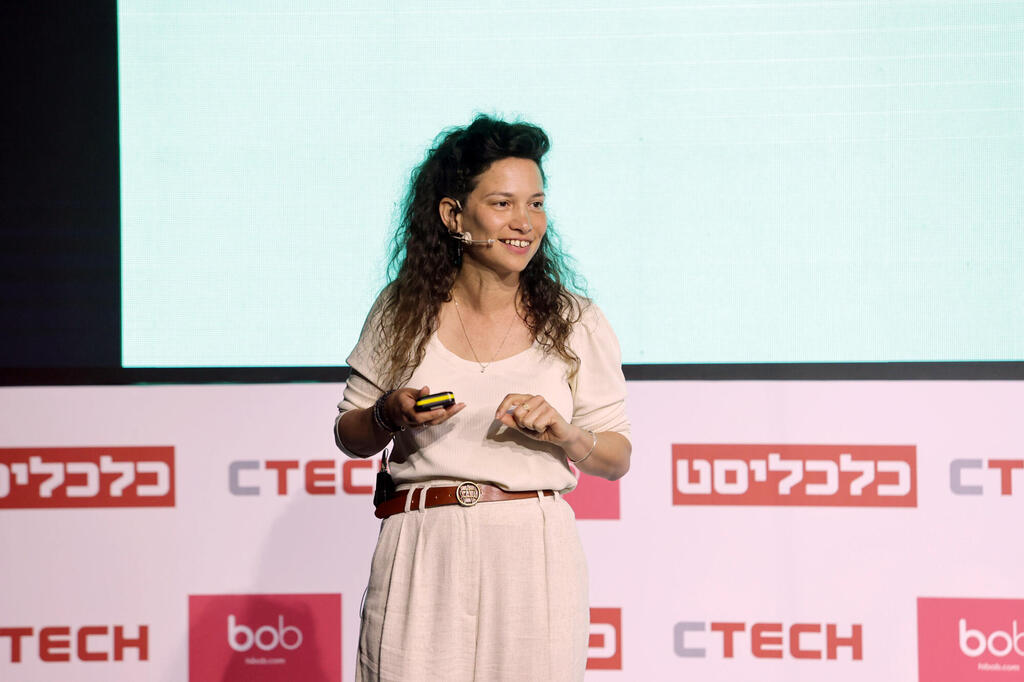 She added: "In the U.S., 50% of employees began to work from home during 2020, and in Europe 40%. Before the pandemic, only 15% of people were able to do so. This change has created a need to define work management."
Klein also spoke of the digital nomad phenomenon. "What happens when you don't have a specific location? People begin to find the lifestyle that suits them. There's an entire generation that now wants to work differently. Digital nomads can now also apply to people with families, those who are older, who aren't sure that this is what they want to do for the rest of their lives."
"This entire movement hasn't just changed the workplace, but also the business sphere. If once tech was defined as an area for only techies, now that has changed. Now the entire world is a technology hub, and Europe is turning into the new Silicon Valley."
Klein spoke of the way that companies are coping with the change, claiming that it has had a positive effect on freelancers. "Companies are adapting to hybrid work, and especially over the past two years, but for freelancers that was always the model. We're happy to see that now the entire workforce has adapted to this new reality, and is making people rely on freelancers more. Companies are moving to a model where their employees are more involved in the core, such as the business operations, and rely on freelancers for everything else."
"70% of digital nomads are parents"
According to Klein's statistics, 70% of digital nomads worldwide are between the ages of 35-44, while 13% are between 45-55, 45% are married, and 70% are parents.
She noted that Fiverr works with 400 digital nomads. "We asked them about their lifestyles. We discovered that 50% of them want to continue living their lifestyles as is, 55% lived this way for at least two years, and 75% said that the most attractive factor when it comes to working remotely is the ability to work and travel to different places around the world at the same time.
"Surveys showed that people who travel and are full of experiences are more adventurous, creative, and more curious. That combination of factors - of a digital nomad who travels around the world and sees different ways of working - is actually an advantage in an employee."
Klein also discussed two different digital nomads that Fiverr employs. "For example, we have an employee who now resides in Costa Rica, and plans to visit another six different cities this year. She helps companies build their own professional podcasts, and also helps people who want to become digital nomads like her. She earns over $10,000 a month.
"Another worker is a voiceover specialist from Germany, who is currently living in Panama, and plans to travel throughout South America. He and his partner are about to become parents. He began in the music industry as a child, and created his first radio station in one of his parents' old cars. Now, he is taking that one step further and is building a recording studio in a van that he's traveling in."