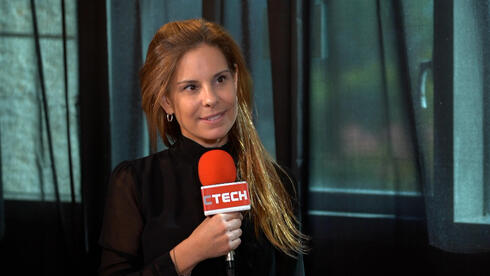 CTalk

"70% of us will need care at a certain age in our lives"
Keren Lipshitz, Co-founder and CEO at AiOmed, joined CTech at Calcalist's Roadshow to share how her company is caring for elders
"AiOmed is providing tools to senior living and assisted living individuals in order to be able to monitor the patients and to provide them the tools and insight they need to prevent deterioration, to automate processes, and provide better care," explained Keren Lipshitz, its Co-founder and CEO. "As all of us know, the world and the population are aging, and about 70% of us will need care at a certain age in our lives. As a result, you see a shortage in medical staff and the financing of those activities is forcing us to take different paradigms."
AiOmed claims to be the first all-in-one remote patient monitoring solution supporting continuity of care, increasing patient access to medical professionals, improving treatment protocols, and reducing the risk of unnecessary hospitalizations or readmissions.
"We need to automate the processes, we need to prevent events, and we need to reduce their workload and overhead as much as we can. We need to take technology and embrace it, in order to do the things we used to do manually," she added.
You can watch the entire exchange in the video above.