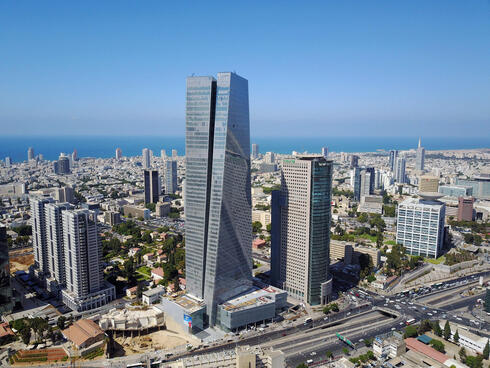 Meta leaving its office space in Azrieli tower in Tel Aviv in apparent cutback move
The company will move out of its 12 floors in Azrieli Sarona Tower in 2025 and will move to the Landmark Tower in Tel Aviv, in which it is also set to rent out 7 of the 20 floors it has leased
Meta has notified its employees that its Tel Aviv headquarters will relocate in 2025 from its offices in Azrieli Sarona Tower and move to the neighboring Landmark Tower on Ha'arba'a Street in Tel Aviv. No changes are expected at the company's offices on Rothschild Boulevard (where marketing and other teams are located) at this stage.
Meta is set to vacate all 12 floors it currently occupies at Azrieli Sarona Tower, an area of approximately 29,000 square meters. The 13 floors in Landmark Tower make up approximately 32,000 square.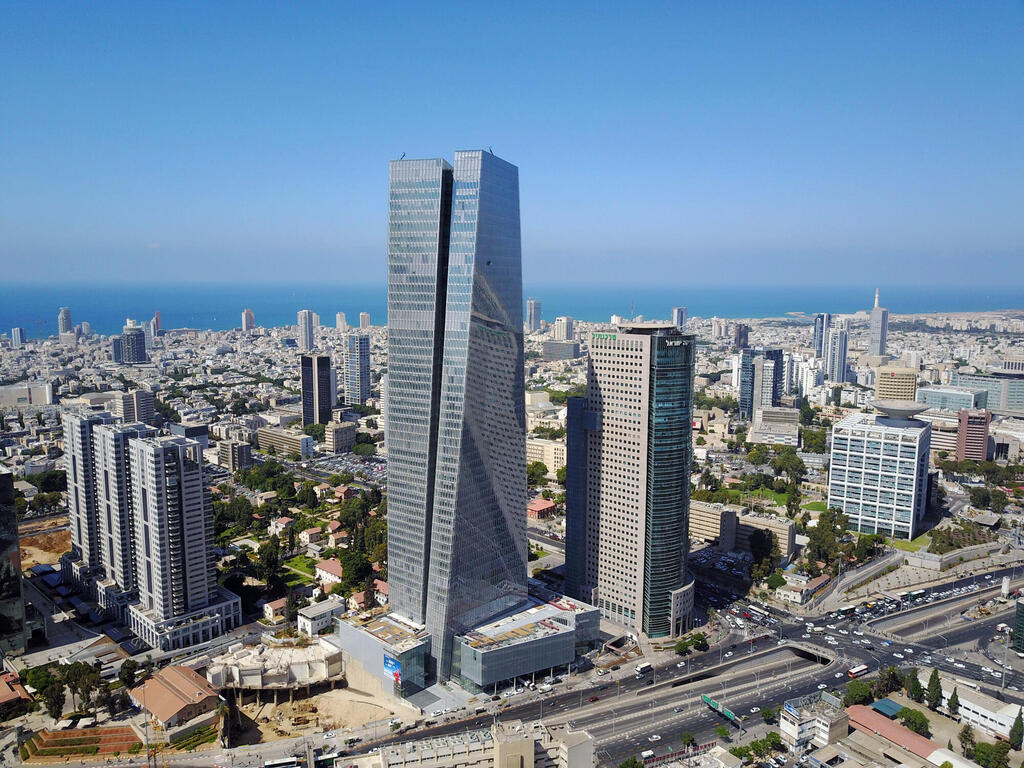 Even though Meta is set to increase its office space by about 3,000 square meters, this decision points to a conservative approach by the company regarding its growth rate in Israel in the coming years as Meta had previously had plans to expand to an area of ​​approximately 83,000 square meters by 2025 (including the office space in Rothschild).
The reduction of office space is part of a downsizing trend that can already be seen across the high-tech industry, and is expected to increase in the next few years.
The first offices rented by Meta in Israel, in 2014, were in Rothschild Tower 22, spanning four floors with a total area of 3,300 square meters. Over time, the company began to expand, and in 2017, it rented a space of 10 floors and 24,000 square meters in Azrieli Sarona. After about three years, it rented two additional floors in the tower, bringing the total area to 29,000 square meters.
In April 2022, the company signed a lease with Melisron and AFI Properties for 20 floors with a total area of 51,000 square meters in Landmark Tower. At the time, the offices in Landmark were not intended to replace the existing offices in Azrieli Sarona but to complement them. It is important to emphasize that the decision to lease 20 floors in Landmark Tower was made when it was clear that the state of the high-tech industry had changed. Renting such a large office space seemed unusual and did not align with the industry trends at that time.
Meta's dealings with the real estate companies that own these offices (Azrieli, AFI Properties, and Melisron) come amidst the deep cost-cutting measures the company is implementing. Meta announced layoffs of more than 20,000 employees in multiple rounds this year and a reduction in its real estate holdings worldwide. Mark Zuckerberg referred to 2023 as the company's efficiency year. At this stage, Meta has no intention of violating the agreements with the real estate companies in Israel, and it is expected to bear the consequences of its actions, meaning it will sublease the offices to subtenants as it has done in other locations around the world.
Regarding its office space in Azrieli, the lease is set to end in 2025, so Meta will simply not renew its lease. It is expected to easily rent out the seven of the 20 floors in Landmark Tower that it will not be occupying. This is partly due to the fact that the rental fees it pays are lower than the average in the tower, and it is located in the heart of high-demand office areas in Tel Aviv.
Meta's departure from Azrieli may herald similar moves by other companies, which does not bode well for the office space sector. Melisron and AFI Properties responded saying, "A binding agreement was signed between the parties on the Landmark project and no changes have been made. We are not involved in the decisions of tenants regarding internal use of leased properties."