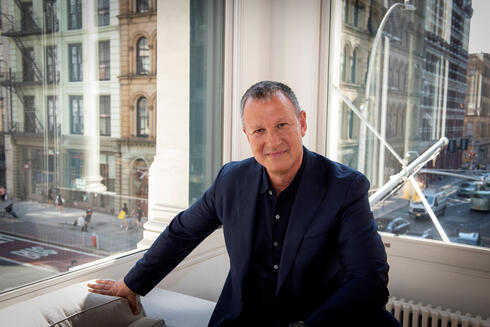 The digital health revolution: PlayBeyondBio's startup cohort comes to a close
The program, led by AstraZeneca, the JVP venture capital fund, the international consulting firm Accenture, Margalit Startup City, Amazon Web Services (AWS) and Shaare Zedek Medical Center in Jerusalem, lasted for six months and included eight startups
"We know that developing drugs is no longer enough. We need to do a lot more, we need to talk about diagnosis, we need to talk about complementary services, we need to analyze data and, above all, we need to look at the technology of future drugs," said Ohad Goldberg, CEO of AstraZeneca Israel, speaking at the closing event of the PlayBeyondBio digital health program that took place on Tuesday.
The project, led by AstraZeneca, the JVP venture capital fund, the international consulting firm Accenture, Margalit Startup City, Amazon Web Services (AWS) and Shaare Zedek Medical Center in Jerusalem, lasted for six months and included the participation of eight startups selected from 100 candidates. The startups received individual guidance from the program's partners, the opportunity to collaborate with international organizations, and to make connections with leading players in the global health systems. During the selection process, an emphasis was placed on companies in a mature and advanced stage to enable the implementation of the technologies they have developed in the short term.
The eight startups selected for the venture were: C2i Genomic, which develops technology for measuring the amount of cancer cells through a blood test and has raised over $100 million to date, Nucle.ai, a company with analyzes pathology images using artificial intelligence to predict drug response, Itamar Medical, which is engaged in the development and marketing of medical equipment for diagnosing sleep apnea, iBex, which develops artificial intelligence systems to create an algorithm and solutions for pathological detection of cancer, Octopus. which develops a "personal medical assistant" to support chronic patients. Imagene, a company that provides an artificial intelligence-based solution for performing genomic tests, Cordio, which develops technology to remotely monitor heart failure patients through cell phone speech analysis and Medial Earlysign, which develops artificial intelligence-based technologies for early detection of serious diseases from medical data analysis and has raised over $150 million.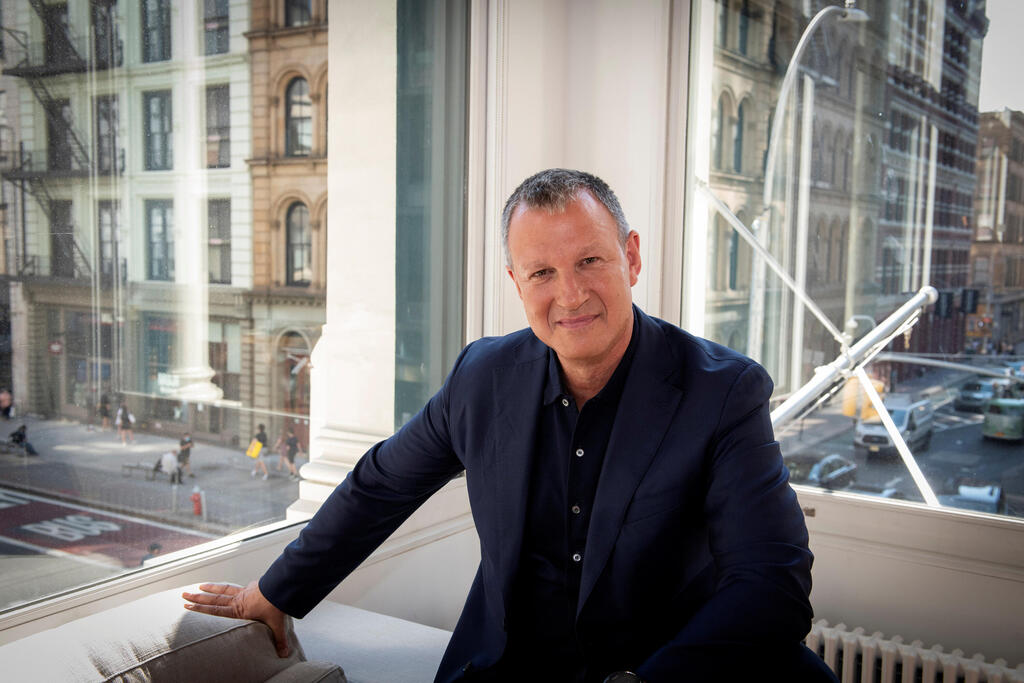 "The global healthcare system has changed, and today it faces new major challenges that require groundbreaking technological developments. The world's big problem is becoming a huge opportunity for Israeli high-tech," said Erel Margalit, founder and executive chairman of JVP and Margalit Startup City. "Israel has a significant technological infrastructure and a broad ecosystem that allow it to become a world leader in digital health and bring to the world the next major initiatives in the field and change the way medicine can be accessible to anyone, anywhere, anytime."
"The start-ups selected to take part in the program were accepted after a thorough selection process that focused on the need and also the opportunities inherent in the field of medicine in the next decade," explained Shimon Alkabetz, CEO of Accenture Israel. "This team of selected startups faithfully represents the best prominent trends in the worlds of medtech and wellness: from the implementation of artificial intelligence applications and advanced processing of big data to streamline the decision-making process through advanced computer vision based on imaging systems to genetic diagnosis for customized treatment. This partnership will be a fruitful starting point for revolutionary medical solutions that will address patients in Israel and around the world and improve their quality of life," he said.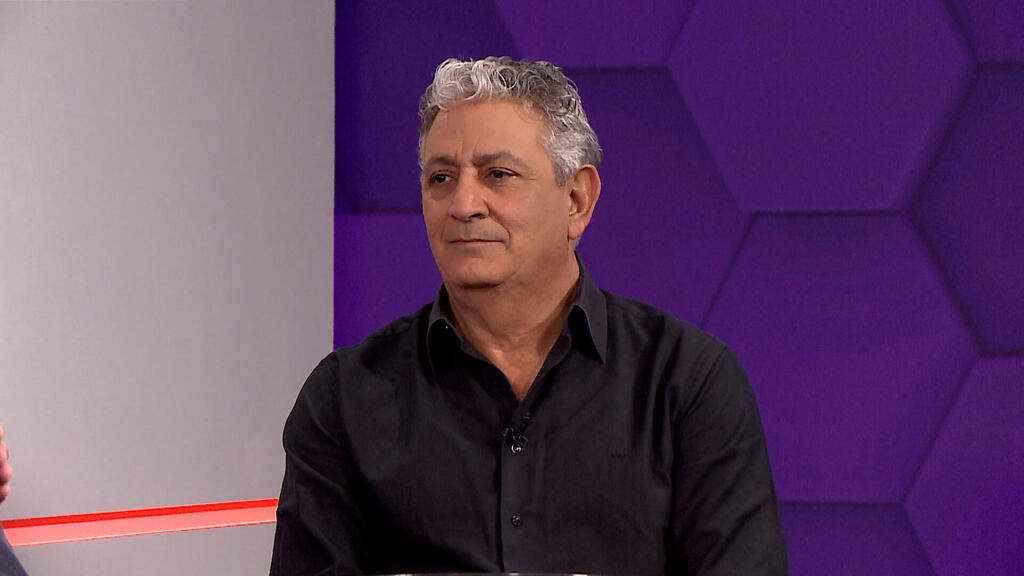 The program focused on promoting "digital health" in the practical and applied aspect by creating collaborations between startups and international pharma companies, investors, health institutions and high-tech leaders. A combination of these entities enables the creation of a supportive package that helps companies participating in the program to break into the global market. The main support of the program is pinpointing the challenges that have been identified as most significant for Israeli startups, such as validating the solution with global customers, developing a sustainable business model, integrating solutions into health systems outside Israel, using databases and thinking about ways to get to the "go to market" stage.
"This program opens a lot of doors that a huge corporation like AstraZeneca in the medical world has the ability to open," said Tamir Tal, CEO of Cordio. "When they bring us under their wing it's a different world than if you approach it alone. They have the business understanding of how to sell the product and how to market it. If you look at most medical equipment companies in the world, they work mostly with hospitals and less with the community. Most products in "digital health" are for the community, for patients who stay at home. The commercial companies that know how to work with the patients who stay at home are the pharma companies. We are currently working together with AstraZeneca in three large centers in Europe where they provide patients with medicines and we bring a complementary product that will monitor the patients who take their medicines."
The system developed by Cordio analyzes recordings of a patient's voice sampled using a mobile phone. Cordio's system can detect fluid accumulation and forewarn of an anticipated deterioration in patients, based solely on the analysis of their speech patterns. Cordio HearO solution can sense fluid accumulation related to congestive heart failure and alert healthcare professionals in real-time, is non-invasive and easy to use. According to Tal, the company is currently in the process of receiving FDA approval after showing that it managed to identify a deterioration in the state of a patient within an average 22 days prior to their hospitalization at an 80% accuracy.
"Heart failure accounts for around 25% of returning hospitalizations, around the world and in Israel," explained Tal. "This system can save many billions that would be saved on unnecessary hospitalizations. Some $40 billion is currently spent on hospitalizing heart failure patients. We predict that we can reduce hospitalizations by 25%-60%."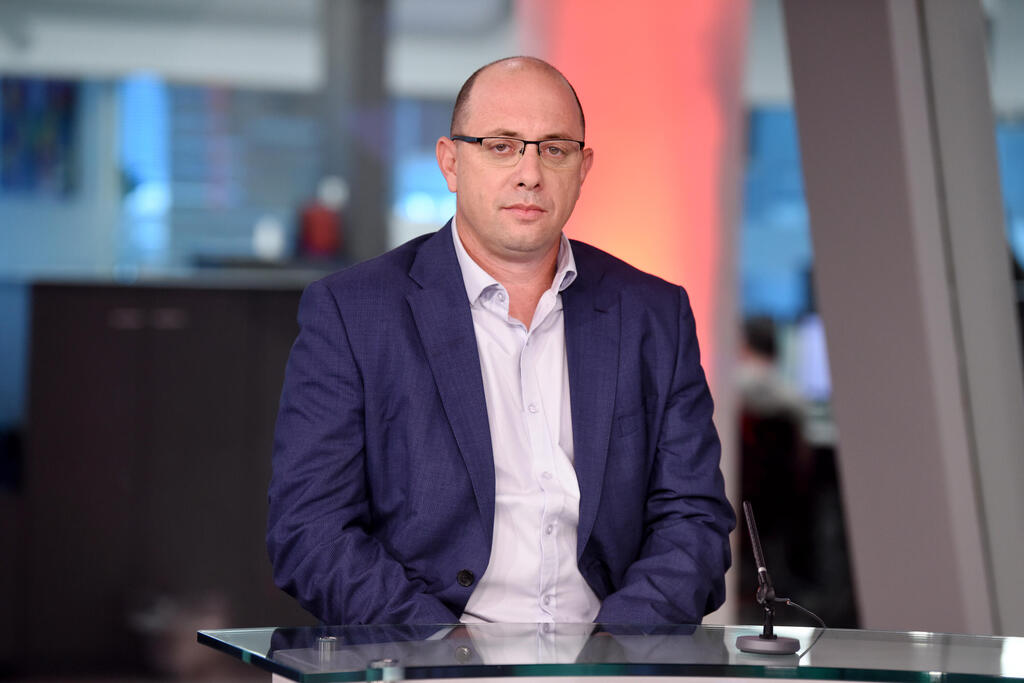 These are the eight companies that participated in the program:
C2i Genomic -
Monitoring cancerous cells via blood testing
Founders:
Dr. Asaf Zviran, Dr. Boris Oklander, Ezra Sofer
Leading investors:
Casdin Capital, NFX, iGlobe Partners, Duquesne Family Office, Section 32
The company provides personalized technology for cancer monitoring based on standard blood tests to address the unmet need for treatment failure detection, affecting millions of patients. The method is based on whole-genome sequencing (WGS), generation of personalized genomic characteristics, and utilization of artificial intelligence and advanced algorithms, enabling early detection of disease recurrence. The diagnostic service is provided to research institutes and laboratories worldwide via a cloud-based platform, providing reduction of cancer treatment costs and enabling rapid development of drugs, equipping physicians with real-time intelligence for informed clinical decision-making.
Nucleai -
Image analysis platform to unlock the power of spatial biology from pathology images
Founders:
Avi Veidman, Eliron Amir, Lotan Chorev
Leading investors:
Section 32, Sanofi Ventures, Debiopharm, Fosun RZ Capital, Vertex Ventures, Grove Ventures
The company is a precision medicine company that has developed an AI-powered image analysis platform to unlock the power of spatial biology from pathology images. Nucleai's platform, leverages computer vision and deep neural networks to structure and characterize tissue and cell architecture in pathology images to identify spatial characteristics that predict response to therapy and inform treatment decisions. The company cooperates with leading medical corporations and medical centers in Israel and abroad in order to identify additional biomarkers and develop image-based diagnostic tools to provide optimal care.
Itamar Medical -
The development and marketing of medical equipment for diagnosing sleep apnea
Founders:
Dr. Giora Yaron, Prof. Peretz Lavie, Prof. Daniel Goor, Martin Gerstel, Dr. Koby Sheffy
Leading investors:
Company was acquired by ZOLL Medical last December for $538 million.
The company is a medical technology company focused on the development, manufacturing, and commercialization of non-invasive medical devices and solutions to aid in the diagnosis of Sleep Breathing Disorders and early detection of exacerbation in COPD patients. The FDA-cleared Loop system is a multi-vital sign wearable wristband and real time analytics, designed for remote monitoring of chronic obstructive pulmonary disease (COPD), allowing the detection of early signs of exacerbation before symptoms are noticeable. It is a game changing tool for providers serving COPD patient populations that reduces costly hospital admissions and provides peace of mind for patients and caregivers.
Medial Earlysign -
Artificial intelligence-based technologies for early detection of serious diseases from medical data analysis
Founders:
Nir Kalkstein, Ofer Ariely, Ori Geva
Leading investors:
Nir Kalkstein, Horizons, Marius Nacht
The company is a leader in clinical AI, turning clinical data to meaningful insights that are used to support clinical decisions, unleash the potential of complex biomarkers, and help with the design of clinical trials. Its work is rooted in over 10 years of experience, millions of health care records, and evidence-based, peer-reviewed published research. The company effectively develops and tailors algorithms using its machine learning framework to help keep patients healthier longer. The company has raised $50 million to date.
iBex -
Artificial intelligence systems to create an algorithm and solutions for pathological detection of cancer
Founders:
Joseph Mossel, Dr. Chaim Linhart
Leading investors:
Octopus Ventures83North, aMoon, Dell Technologies Capital, Planven Entrepreneur Ventures
The company pioneers AI-based cancer diagnostics in pathology. It uses artificial intelligence to develop clinical-grade algorithms and workflows that identify cancer as accurately as a human pathologist, helping pathologists and healthcare providers improve cancer diagnoses, efficiencies, and health economics. Its Galen platform is the first-ever AI-powered solution used in routine clinical practice in pathology, and improves diagnostic quality, detecting missed cancer cases, and reducing turnaround times and operating costs.
Octopus.Health -
A personal medical assistant for treating patients with chronic conditions
Octopus.Health's solution functions as a personal healthcare assistant to chronic and complex patients, enabling them to proactively and personally manage their condition. The solution has been found to drastically improve patient adherence to their care plans and help them better manage their condition. Octopus.Health's platform creates a behavioral analysis of patients' adherence to treatment plans, and promotes solutions to gaps when those are identified. The solution applies innovative and unique AI and machine learning capabilities that allow prediction of patient adherence to medication and treatment plans. These capabilities help medical staff provide a customized treatment plan for a patient, which will receive far better adherence. The app also functions as a two-way communication channel between the medical staff, support team, and the patient, and allows caretakers to respond to any updates the patient provides in real-time.
Imagene AI -
Genomic testing based on AI
Founders:
Dean Bitan, Shahar Porat, Jonathan Zalach
Investors:
Ramidus Investments, Aguras Pathology Investments Ltd., Blumberg Capital
Imagene AI provides an artificial intelligence-based solution for genomic testing that helps cancer patients receive the most optimal treatment that medicine can offer by relying on biopsies to create a custom treatment plan. According to the Israel Cancer Association, genomic testing makes it possible to detect genomic changes and/or mutations in cells, regardless of which organ the tissue was extracted from. Using proprietary deep learning algorithms, the system can detect the presence of cancer-specific biomarkers from a biopsy image alone. Imagene brings accurate, fast, affordable, actionable, standardized, and routine screening to all cancer patients, and aims to become standard in the course of future treatment.
Cordio Medical -
Monitoring heart failure patients remotely through cell phone conversations
Founders:
Prof. Haim Luton, Sigal Tal-Kramer, Tamir Tal
Investors:
Peregrine Ventures, Seros Ventures, Pix Ventures, Pertec Ventures
The company's HearO system analyzes a heart failure patient's voice through voice/speech samples recorded over cell phone, and can predict possible deterioration in patients' conditions up to 21 days before patients must be re-hospitalized. The entire process uses an app on the patient's cell phone. Cordio's proprietary signal speech processing algorithm can sense changes in fluid accumulation related to congestive heart failure and alert healthcare professionals in real-time, while also being non-invasive and easy to use. Sometimes, the system can diagnose the patient ahead of time, and prevent them from being hospitalized or deteriorating further. In a case study carried out at dozens of medical centers, including Rambam, Galilee, Beilinson Barzilai, Hadassah Ein Kerem, HMO Clalit Health Services, and several locations in the U.S., the system provided deterioration alerts for heart failure patients prior to hospitalization with 80% accuracy. Due to its success, the system received both AMR (Israel) and CE (Europe) approval, and is currently on its way to receiving FDA approval in the U.S.