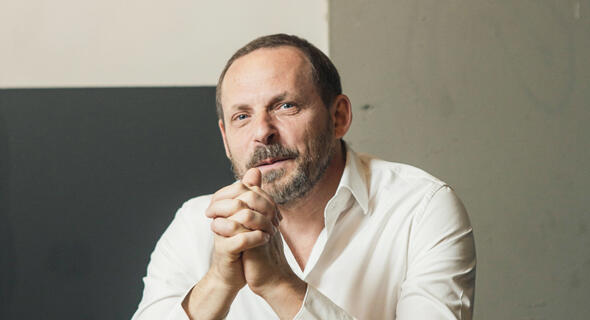 Israel's missed opportunity to recruit Ukrainian and Russian tech employees
While the Israeli government is busy debating whether or not to grant Russian and Ukrainian tech workers work visas, they have already been granted entry by Turkey and Poland who are beating Israel in solving the tech worker shortage
A letter that Russian co-founder and CEO of Yandex Arkady Volozh sent last week to Israeli Prime Minister Naftali Bennett, Finance Minister Avigdor Lieberman, Interior Minister Ayelet Shaked, and Science, Technology, and Innovation Minister Orit Farkash Hacohen, asking Israel to grant its employees entry into Israel - as the company is looking to move some of its offices to Tel Aviv - sparked an uproar in Russia. Yandex, also known as "Russia's Google," was quick to respond that the "move" was simply a mistake in translation. Yandex is one of the largest high tech companies in Russia and prior to the invasion of Ukraine was traded on Wall Street at a $30 billion valuation. It claims that it doesn't plan on transferring its headquarters, rather expanding its operations in Israel. Currently, Yandex employs 450 people in Israel, some who work on developing autonomous automotive solutions, and others in cloud and retail services under the name brand "Yango," which includes a line of taxis, electric scooters, and fast food delivery services.
In the letter, Volozh - who has already been residing in Israel for several years - requested to transfer the company's global headquarters to Tel Aviv and in doing so, bring hundreds of Russian engineers and tech experts to Israel. He requested that the Israeli government grant work visas to employees who can't evoke the Right of Return law or at least grant transit visas to those with Russian citizenship.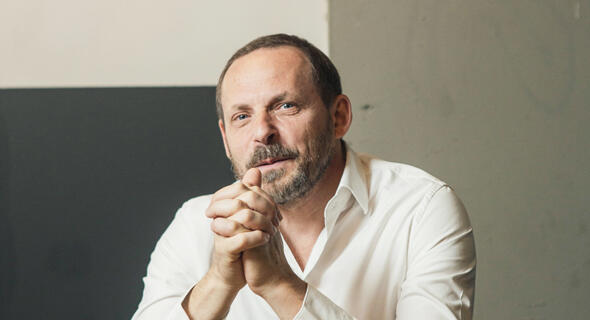 While Russia is worried about losing its tech experts to the Israeli market, the Israeli government is reluctant to open its borders to Yandex employees, despite the severe worker shortage in the high tech industry. Jerusalem explained that the letter was meant to calm Yandex employees in Russia, and send out a message that the company's management - which is nearly entirely located in Israel - is concerned about their future. Before the letter was sent, Volozh and other senior Yandex employees arrived in Israel, among them Yelena Bunina (the company's former Jewish-Russian CEO), and carried out talks with the Israeli ministries of finance and science. "We didn't need the letter just to bring the topic to the decision table; we've already dealt with it, but each Israeli government office has different interests," a senior government official told Calcalist.
The main disputes are between the Ministry of Science, Technology, and Innovation - who were enthused about the prospect of importing workers to Israel, and between the Interior Ministry and Immigration Authority, which piled up difficulties and restrictions, limiting quotas for foreign workers' entry into Israel. "The Ministry of Science and Technology would like to bring everyone here, but the Interior Ministry is focused solely on granting entry through the Right of Return Law (namely those with Jewish heritage). There is also the issue of bringing their families here too," explained officials who are familiar with both ministries' concerns.
"Yandex isn't the only company who asked to ease restrictions, there were also several Israeli high tech companies who employ hundreds and thousands of Ukrainian employees, and asked to grant them entry as well. But while the Israeli government ministries are busy playing ping-pong in Jerusalem, those employees have already been granted entry into Poland or Turkey, who are welcoming them with open arms and quickly issuing them local passports. Ukrainians are already starting to return to their offices, but Russian employees are still looking for places that will accept them, not only tech workers but scientists as well. This is a great opportunity for Israel. In March, many just wanted to escape the inferno of war, but now many are already thinking about what their families will do here," said the official.
Israeli gaming company Playtika, which employs 1,100 people in Ukraine, announced on Thursday that it would be reopening its offices in three Ukrainian cities. "Nearly none of our employees in Ukraine moved to Israel during the war," Arik Sandler, Playtika's CFO told Calcalist. "Those who didn't stay in Ukraine, moved to other European countries like Poland or Romania because Israel is considered a difficult country to relocate to, and also suffers from a high cost of living so there wasn't any rush to move here." He says that Playtika's offices in Kiev, Vinnytsia, and Dnipro weren't damaged, and people can return to work. Other big Israeli employers in Ukraine include gaming company Plarium and site-builder Wix.
At the beginning of Russia's invasion of Ukraine, the Israeli Knesset held heated discussions about whether or not to accept Ukrainian refugees as well as Russian ones, and many saw an opportunity in granting an educated population entry, some of whom were eligible to return per the Right of Return Law. During the time of these discussions, the Ukrainians and Russian expat population - which included IT experts and programmers who are mainly indifferent to relocation choices and language barriers - chose to move to other countries, who were quicker to act. "We're competing against the entire world for these employees because every single high tech employee doesn't just contribute to the company, but also helps expand employment and income options in related industries," said an official from the Ministry of Science, Technology, and Innovation. "Even in our current era, where we're seeing a slow down in high tech, bringing in these workers won't create an overflow. But now it's becoming clear that those workers may not want to come here anymore."