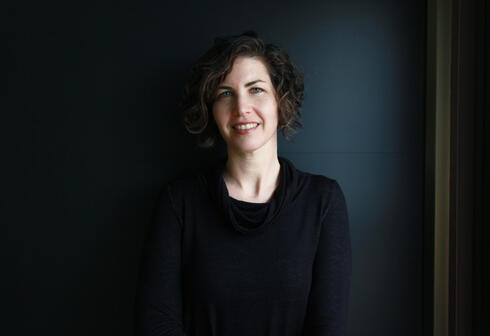 FemTech

"We're selling the normalization of menstruation and women's bodies"
Co-founder and CEO of Modibodi Israel Chen Tamir on how Modibodi is addressing economic discrimination, period poverty and social stigma surrounding menstruation
Chen Tamir first read about period underwear on a friend's Facebook post. "I bought some and after I tried my first pair I just thought it was the best thing in the world. I wanted to stop every woman on the street and tell her about my underwear," she laughs.
At the time there was no period underwear available in Israel so Tamir ordered some to her sister in the U.S. who sent them to her. "I thought it was just a matter of time before these companies made it to Israel. I started researching the market and looking into all the different companies. I looked at Modibodi and I understood that they were really the best quality in terms of the kind of product."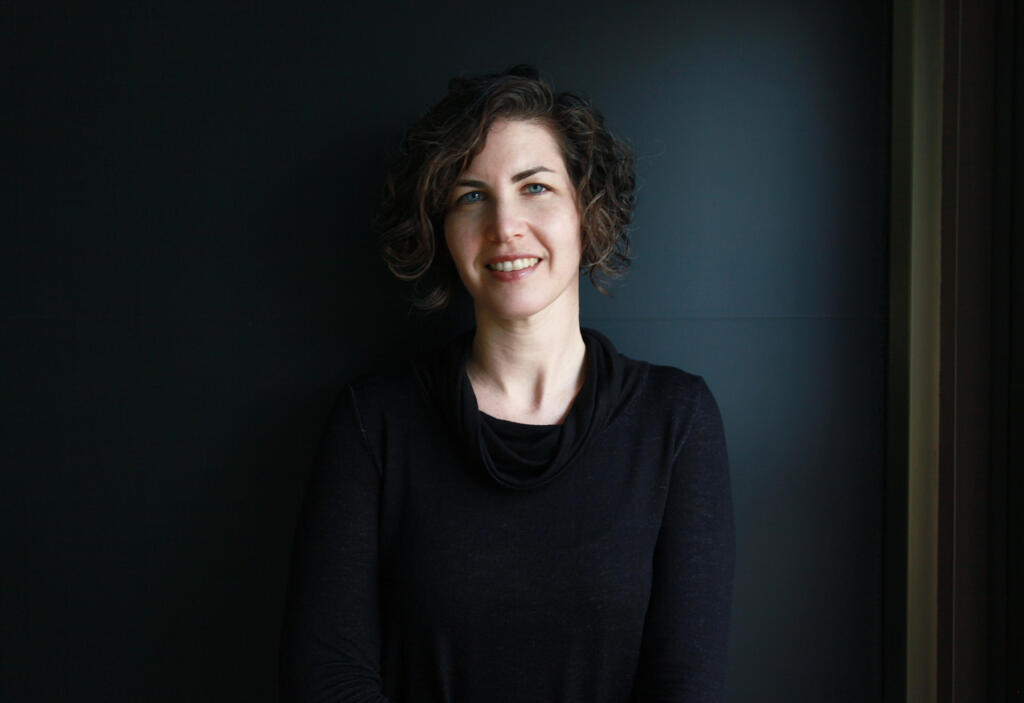 Tamir, whose background was in contemporary art and museum curation, became captivated by the idea and sought to bring period underwear to the Israeli market. She contacted Modibodi, an Australian company founded in 2013, whose reusable underwear and other products use high quality, tech savvy fabrics (like Bamboo, Merino Perform Wool and Microfibre).
In 2017, Tamir, who serves as CEO alongside her husband Itamar, established Modibodi Israel, opening the period underwear market to the Israeli consumer. Their products have expanded to include bathing suits, bras and underwear and other products for women with disabilities, people with bladder leaks, pregnancy, postpartum, and even a men's line. While mainly an e-commerce store, today Modibodi products are also sold at Superpharm across the country.
Combatting period poverty
Period poverty is defined as a lack of access to menstrual products, hygiene facilities, waste management, and education which is further compounded by stigma and shame that shrouds periods. According to the World Health Organization more than 300 million women and girls menstruate daily. "There is continued economic discrimination against women because there is period poverty in Israel. There are still women today who go to the store and need to choose between buying pads and buying baby formula or food for their kids," says Tamir.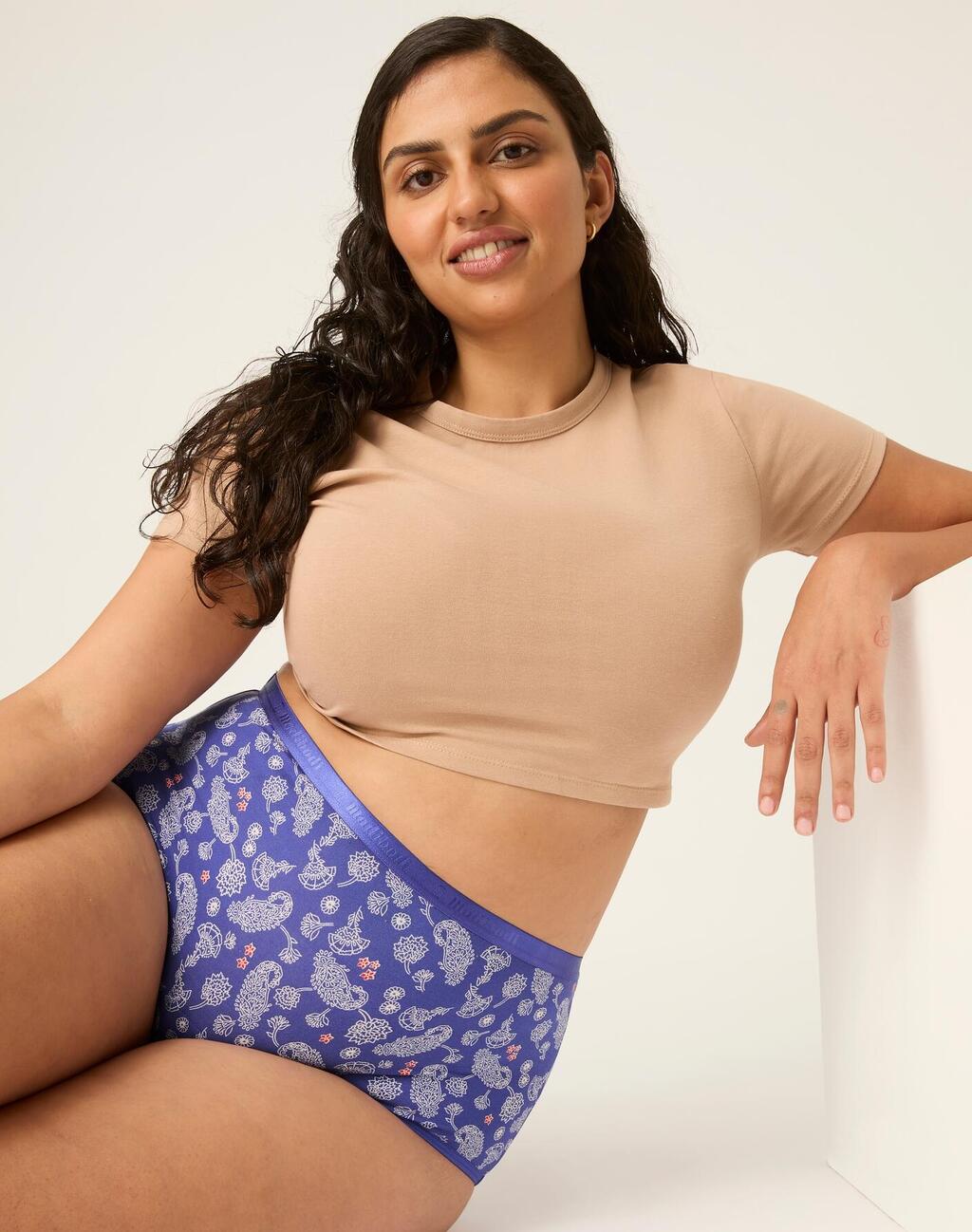 The concept of period underwear addresses many long-held concerns regarding menstrual products. It's more comfortable and less invasive than pads, tampons and most other products. It's also far more environmentally sustainable and, over a lifetime, less expensive. The average woman spends about $20 on feminine hygiene products per cycle, adding up to about $18,000 over her lifetime. The amount of money that women are forced to spend on products that they require, is often referred to as part of the "pink tax" - discriminatory prices that inflate the cost of goods marketed to women.
"Menstrual hygiene products are costly. Especially in Israel they're very expensive. Because they're imported, they're fully taxed. It's not considered an essential item - they're considered a privilege. The economy would fall if all the women in this country would stay home whenever they had their period, but it's a privilege," says Tamir.
According to the Journal of Global Health Reports, 500 million people lack access to menstrual products. In the United States, 16.9 million people experience period poverty, meaning that they cannot afford products which are often taxed between 4.7-10%.
However, the conversation has begun to shift with more awareness being raised regarding period poverty. In 2020, Scotland became the first country to provide free menstrual products. New Zealand, Kenya and South Korea offer free menstrual products in schools and are considering more widespread measures.
Alternative period products are becoming more and more common, including period underwear. "I think that the market is clearly going to continue to grow, and I think that in 10 years pads are going to become much less ubiquitous and most women will be using period underwear," says Tamir.
Eliminating period stigma
One of the main challenges that Modibodi has faced, and one of its primary goals, is combatting societal stigma and shame regarding periods which is still considered to be a taboo discussion.
"It's just so amazing how silenced the plight of women and menstruation is. It's still so taboo. And it's crazy because every woman deals with this basically her whole life, so much of her time is spent menstruating," Tamir says.
Tamir recounts a recent film that she saw depicting the story of Lisa McVey, a Florida teenager who in 1984 was kidnapped and raped by serial murderer Bobby Joe Long. McVey managed to escape her captor and left biomarkers all over his home as evidence, including a used tampon.
"When they made the documentary, they left that part out. You can make a whole documentary about a rapist and murderer, but the tampon is too offensive for audiences to see. That's the culture that we're living in."
When Tamir first began Modibodi Israel, it took some time to generate traction. There was some pushback, including from women on social media who thought that it was "gross" and impolite to discuss periods publicly. Things began to shift gradually, which Tamir credits in part to inclusive visual marketing campaigns, COVID-19's impact on e-commerce, and word of mouth.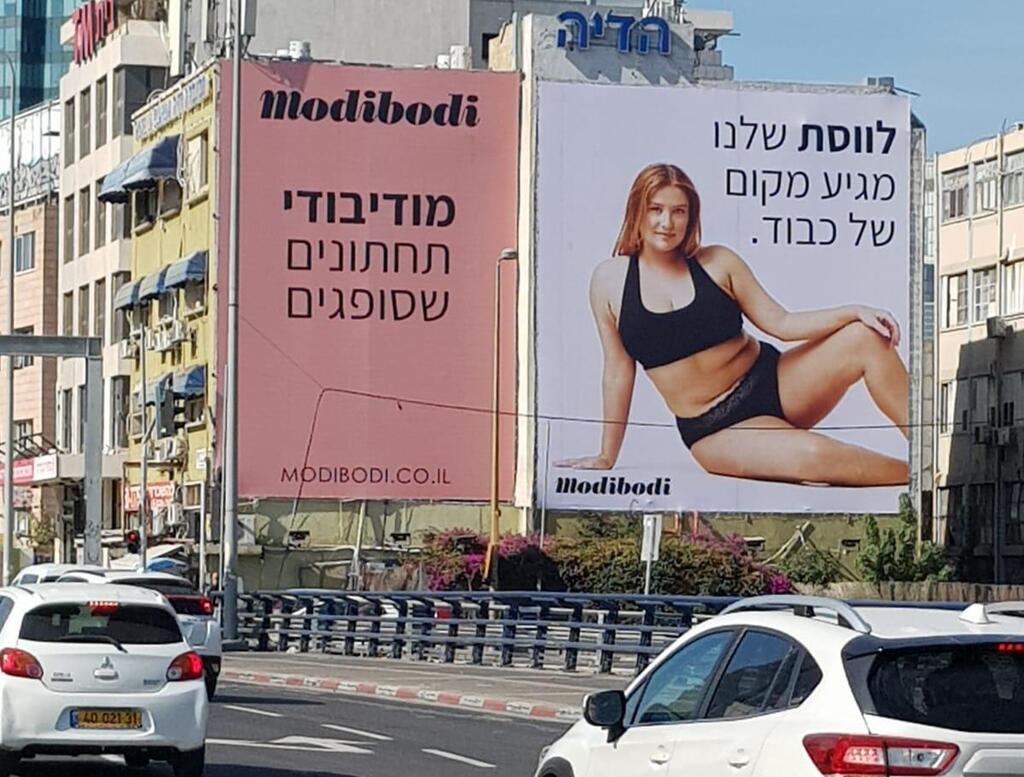 In 2021 Modibodi took out a billboard ad over the Ayalon Highway in Tel Aviv. "We think it's the first time that the word "veset," menstruation, was used in large scale advertising in Israel and we were expecting controversy."
Soon enough, they got it - a lawsuit. A religious nonprofit organization sued Modibodi over an obscure law forbidding nudity, even though the model wasn't naked, and the image was extremely tame compared to most advertisements which highly sexualize women.
The lawsuit turned out to be the best PR for Modibodi. A few months later they produced their first television commercial, which aired on Israeli primetime. "We approach it with no shame but as a source of pride, and, I think that that's changed the conversation for a lot of women in Israel," says Tamir.
"When women started taking photos of themselves in the underwear and posting on social media, the penny dropped for me. I realized that we're not selling underwear - we're selling the normalization of menstruation, the discarding of the taboo around periods and women's bodies in general."