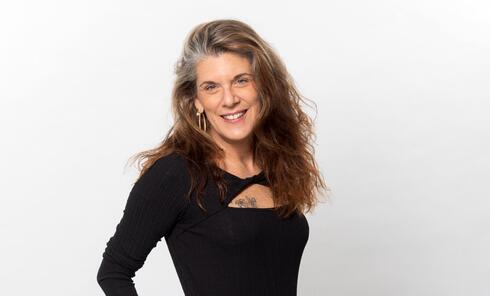 FemTech

"The FemTech revolution has happened. We stopped asking for permission to talk about what bothers us"
EZbra founder and FemTech pioneer Efrat Roman spoke to CTech about her iconic post-op bra for breast cancer patients and the odyssey of FemTech
When Efrat Roman was diagnosed with breast cancer in 2010 she thought that she was somewhat prepared. A carrier of the hereditary BRCA gene, she had seen her mother, grandmother and other family members go through breast cancer. But despite this personal history, and the fact that there is a societal awareness of breast cancer that few other illnesses have, there's little that can prepare you. But what stunned her the most wasn't the treatment itself but what happened after. "The gap between the effects of the disease on the patient and the patient's needs and the products that existed to help me maintain some dignity and quality of life was inconceivable."
Roman underwent several surgeries including a double mastectomy. She explains the impact that such a surgery has on women, saying that "A whole woman goes into the OR and so many women feel like they left a part of themselves - their femininity - in the OR. The breast is so associated with femininity. Many women feel like they've lost their identity as a woman."
This extremely invasive, painful and life-altering surgery was exacerbated by the recovery. "I woke up covered in gauze and tape, given extremely uncomfortable and ugly post-op bras to wear. I thought that this was ridiculous." It felt especially absurd considering the fact that breast cancer is the most common cancer in the world and accounts for 12.5% of all new cancer cases. Almost 2 million women are diagnosed every year with the disease.
Most women are given post-op bras that, in addition to being ugly and uncomfortable, are simply not functional. They require the woman to lift her arms to put them on and take them off, or to wrap a band around themselves - labor intensive activities that are impossible for post-op patients. As a result, the patient is unable to put on the bra independently and requires the help of another person.
"You're at one of the most vulnerable moments in your life, in terms of your self-esteem, femininity, sexuality, etc. and you're covered in these horrible things. It was incredible to think that nobody had ever thought to themselves that women need something specific at this phase to remind them that they're still women."
Roman began searching worldwide for an alternative post-op bra that was comfortable and actually fit her needs but could find nothing. At this point she decided to create her own solution, founding EZbra based on her design.
The EZbra is the "first and only sterile, disposable and feminine post-surgical bra." It is designed for an independent user, so that even if she is in great pain and discomfort and has drains coming out of her armpits (as most post-op patients do) she can put it on by herself. It's very light and perforated so that it will absorb any liquids from the drains, and the size is adjustable. The bra is also completely customized to the patient, whose state can change every day, and possesses different degrees of compression and support based on the needs of the patient.
Most importantly, perhaps, is the emotional impact of the product. "The impact of dignity on the healing process is so important. There are clinical studies that show that when the patient feels that she is still herself and not the disease, this impacts the healing process," says Roman.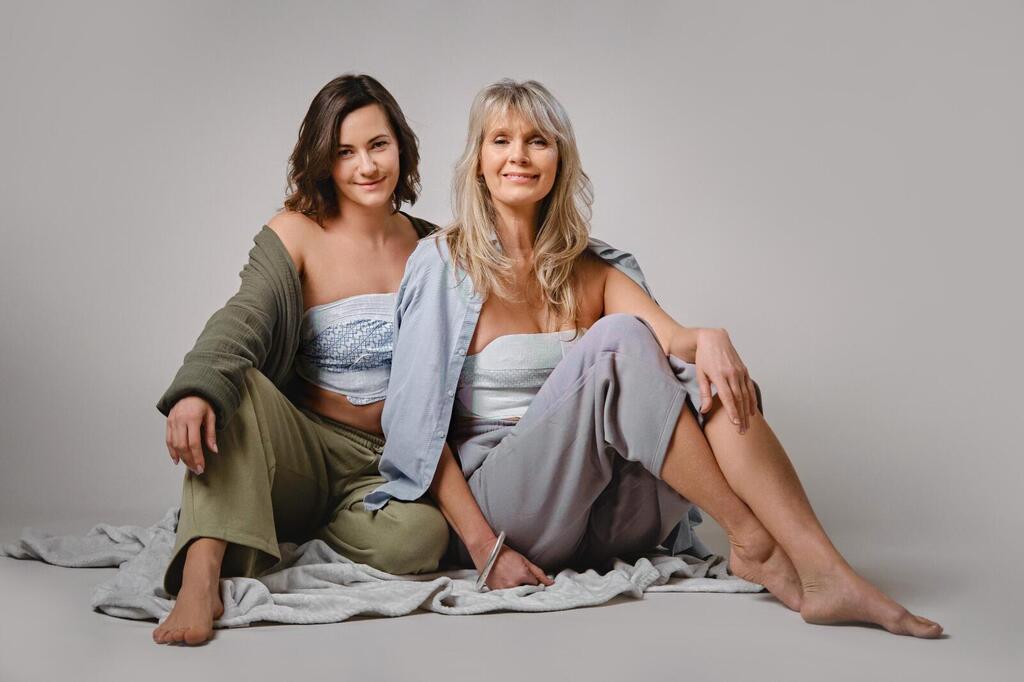 EZbra was founded in 2013 and was among only a handful of FemTech companies at the time. Then, investors were much less inclined to consider women-focused ventures. "It was a very lonely place back then. They didn't see me as an entrepreneur - I was this crazy woman talking about breasts and bras," says Roman.
Roman says that she learned a lot from her first venture CureDiva which she founded in 2011. CureDiva was an e-commerce and community platform for cancer patients to purchase various products specific to their treatment and recovery as well as to find a community.
When Roman began meeting with investors for EZbra she decided that she didn't want to repeat the "humiliating" experience of having to explain to investors the importance of feeling like a woman, with dignity and quality of life. "I was told that I should simply be thankful for being alive," says Roman.
For EZbra, Roman met with female angel investors, who eventually brought male investors. 70% of their first round of funding was raised by female investors, and to this day, EZbra continues to be funded, led and managed mostly by women. EZbra is sold in 20 countries worldwide and they are now raising funds that would allow them to break even by 2024.
Even in just the decade since EZbra was founded, Roman says that the difference is staggering, simply put: "the FemTech revolution has happened. We stopped asking for permission to talk about what bothers us." Today, the FemTech sector in Israel is only growing as is rising awareness about inclusive and diverse healthcare solutions. "It used to be shameful or embarrassing to discuss women's issues. Today it's a respected club to be in."
However, Roman noted that we are facing a critical moment. "We are experiencing a worldwide backlash to women's rights, minority rights etc. and the battle is cruel and harsh. I'm not that optimistic about anything right now. But, I'm sure that once women start cooperating and realize how much power we have when we're united and how many things we can change, and must change in order to make this world sustainable for the next generation, eventually, we will change the world because we have to."