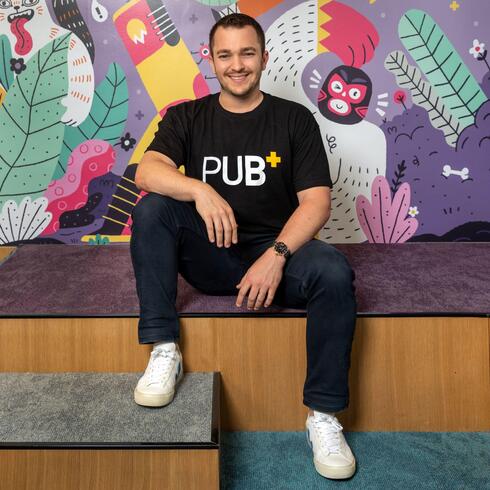 ClearPier acquires adtech startup PubPlus for $60 million
The Israeli company's platform enables real-time analysis of content effectiveness and content optimization based on profitability and financial performance
ClearPier, one of the largest adtech companies in Canada, is acquiring Israeli advertising technology company PubPlus for $60 million in a cash and stock transaction. Gil Bar-Tur, PubPlus CEO and Co-Founder, will join ClearPier's senior management and manage its activity in Israel. PubPlus will remain an independent company within the ClearPier Group, and with its acquisition the company is expected to recruit dozens of additional employees in Israel.
PubPlus was founded in 2014 by 33-year-old Gil Bar-Tur, an entrepreneur and technology executive who previously served in a range of technological positions in the Israeli security services. The company's revenue reached about $100 million in 2021. The company's offices are located in Tel Aviv and it employs about 60 employees.
PubPlus has not raised any capital since its founding and has maintained continuous annual profitability and growth. The PubPlus platform enables real-time analysis of content effectiveness and content optimization based on profitability and financial performance, enabling decision-makers the ability to make focused investments in building a quality audience with positive ROI. PubPlus manages digital content assets throughout the world, with a reach of 1.5 billion users annually in the lifestyle, tourism, sport, entertainment and other areas.
ClearPier is a global marketing technology company that helps content publishers acquire, retain and monetize audiences at scale across different screen formats. The company was founded by Sunil Abraham and Jignesh Shah and has developed results-based digital ad campaign optimization systems. The company was established in Canada and is active throughout the world. This is ClearPier's largest acquisition in Israel.
"Israel has always been considered a global trailblazer in the adtech field, and the current acquisition will help us provide a broad suite of solutions to our customers and enable us to expand into new markets," said Sunil Abraham, ClearPier CEO and founder. "There is an amazing synergy between the companies and I am convinced that joining forces between us will bring us to new heights", added Abraham, noting that the company is examining additional acquisitions in Israel in the near future.
"The adtech field is characterized by continuous growth and numerous mergers in recent years, and our customers expect to receive all services at the highest quality and all under one roof," noted Bar-Tur.