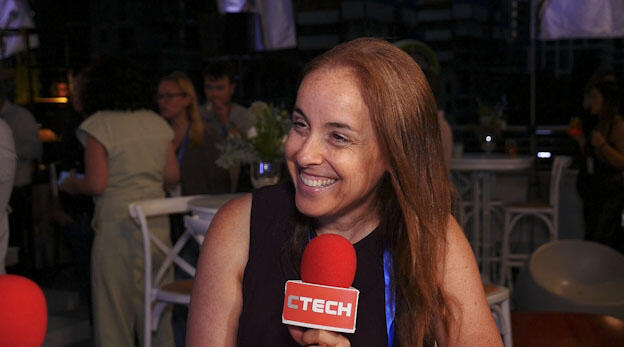 CTalk

"Finally, Japanese companies understood that Israel is a legitimate and beneficial innovation hub"
Noa Asher, CEO at NTT Innovation Laboratory Israel, spoke to CTech at Calcalist's Work After Work event to discuss Israeli and Japanese collaboration
In recent years, there has been a steady increase in the investment Startup Nation receives from Japan. As of 2021, the Asian country now accounts for 16% of all investment in the Israeli tech ecosystem. The NTT Innovation Laboratory Israel, opened last year, is one of the hubs promoting such cooperation, bringing together Japanese and Israeli companies to collaborate on projects.
"From around 2014, there has been quite a trend for starting a synergy that is being created between Japanese corporations and Israeli companies," explained its CEO Noa Asher. "Finally, Japanese companies understood that Israel is a legitimate and beneficial innovation hub, and it could really help them compete in the global world where companies are moving very fast, and all the Japanese companies that were leading the world before in terms of the technology are now a little bit behind. We really feel that working with Israeli startups could create this type of synergy where the Japanese corporations and NTT could really benefit from working with those advanced technologies, very fast-moving future-looking companies."
You can learn more about the innovation laboratory and how large conglomerates like NTT can benefit from a presence in Israel via the video above.