U.S. giant Ingersoll Rand acquiring Israeli startup Ecoplant for $50 million
The Israeli startup leverages loT tech and predictive analytics to automatically control air compressor systems in factories to improve energy efficiency, system reliability, and off-site productivity
American industrial giant Ingersoll Rand is acquiring Israeli startup Ecoplant, which develops technology to increase energy efficiency and reduce air pollution in factories, Calcalist has learned. Industry sources estimate that the deal is valued at $40-50 million.
Ecoplant leverages loT tech and predictive analytics to automatically control air compressor systems in factories to improve energy efficiency, system reliability, and off-site productivity.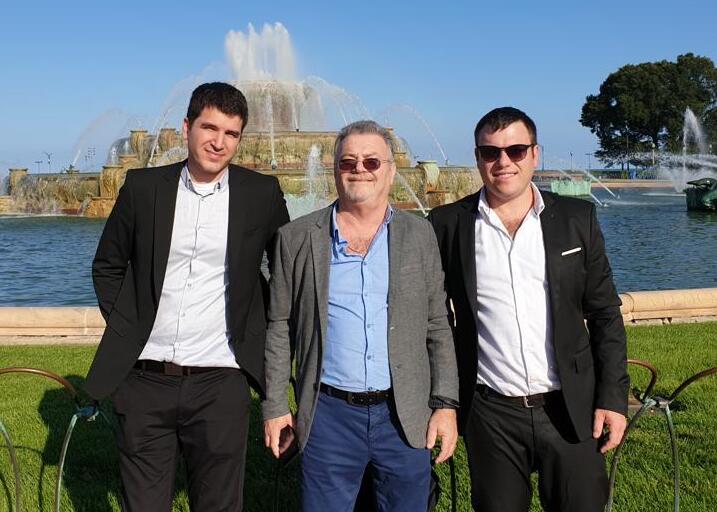 Ecoplant has raised $8.5 million to date, meaning the deal is expected to yield a return of 6-7 times the amount raised. Among the investors in the company are Ecolab, Techstars, BGV, and Kibbutz Gabim. Additionally, the company received grants totaling $3 million from the Israel Innovation Authority and the BIRD Foundation. Following the acquisition, Ingersoll will establish a center in Israel that will employ approximately 100 people by 2024.
The buyer, Ingersoll Rand, is an American industrial corporation that is traded on the NYSE with a market cap of approximately $25 billion. It employs around 17,000 people and sells its products under 40 different brands worldwide.
Ecoplant was founded in 2016 by Aviran Yaacov, his father Moti, and Yaron Harel, a friend from high school.
"Every industrial plant uses compressed air as an energy source. Numerous studies have shown that half of the compressed air is wasted due to inefficiency. We have developed a technological platform that connects to air compressors and industrial sensors, reads the data, analyzes it, and sends commands to the compressors. Essentially, it serves as the controller and operating system for the compressors, enabling savings of tens of percent in their operation," CEO Aviran Yaacov told Calcalist. "We have many customers in Israel, including Osem, Strauss, and HP. Several years ago, I moved to the U.S. and started penetrating the market, working with companies such as Coca-Cola and Baxter. About a year ago, the buyer approached us, and after discussions about cooperation, they offered to acquire us."