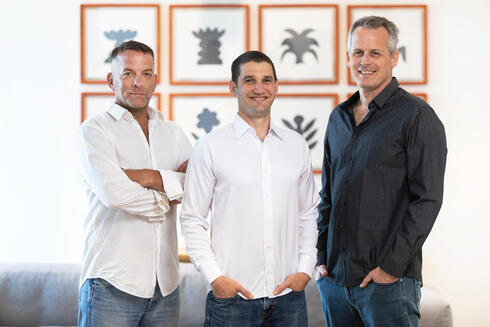 Vesttoo raising Series D at $1.5-2 billion valuation
R&D partnership Sure-Tech recently sold its shares in the fintech startup at a reduced $785 million valuation, despite the company being in the midst of a funding round that will see it retain its unicorn status
Fintech company Vesttoo has embarked on a Series D funding round at a valuation of $1.5-2 billion. This comes a short time after parting ways with one of its long-time investors, R&D partnership Sure-Tech, which sold its remaining stock in the company over recent weeks.
In a letter sent earlier this week by CEO Yaniv Bertele to Vesttoo employees, he stated that "the company has already started a funding process at a significantly higher value than the previous round, which will be completed in the coming months." This would represent a 75% increase in value compared to Vesttoo's last funding round half a year ago - a round that made it a unicorn, after raising $80 million at a valuation of $1 billion. Calcalist also learned that the company has already hired two American investment banks to manage the funding round.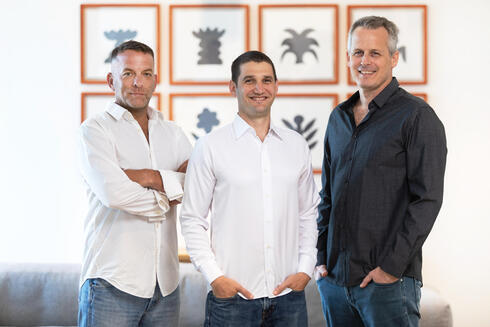 Vesttoo was established in 2018 by Yaniv Bertele, Ben Zickel and Alon Lifshitz. The company has developed a digital platform for assessing risk in insurance investments, which allows insurance companies to obtain reinsurance coverage through the capital market.
Calcalist also learned that the company ended 2022 with revenues of approximately $110 million compared to $30 million the year prior. The company's EBITDA for 2022 is estimated at $60 million compared to $20 million in 2021. Vesttoo has offices in Tel Aviv, New York, London, Hong Kong, Seoul, Tokyo and Dubai, where it employs 200 people, with 75% of them being headquartered in Israel.
Sure-Tech recently sold its holdings in Vesttoo (2%) for $15.7 million at a company valuation of $785 million. Sure-Tech sold its share in Vesttoo at a price about 20% lower than the value set for it in the last round. In January 2022, the partnership sold half of its holdings for $7 million and according to a company value of $300 million.
Bertele also explained in his letter to the employees that when a shareholder sells his holdings in the secondary market, instead of as part of the company's funding round or on the public stock exchange, it is accepted that the sale is carried out at a discount price.
"Last week, a secondary deal was signed, in which Sure-Tech sold the rest of its holdings in the company for 15 times its original investment," the CEO wrote. "Sure-Tech, as a shareholder, sold its holding in the company at a 20% discount on the valuation in the Series C, which was $1 billion." Bertele added and wrote that "Sure-Tech were very difficult shareholders in their ongoing dealings with us. Dealing with them pointed to motives that are not in line with the typical conduct of a public company in Israel. Following this, I acted personally to make sure that the sale of their shares was completed. The buyer is one of our existing shareholders, which further increases market and shareholder confidence in us."
The existing shareholder that acquired the shares is American fund BRV.
In response to Bertele's letter, Sure-Tech said: "We wish Vesttoo success in its continued business development and are thankful for the opportunity we had to invest in it."
Sure-Tech purchased approximately 4% of Vesttoo in April 2021 for $1 million and at a value of $20 million pre-money. According to the partnership's estimates, the sale of its remaining 2% will yield a profit of $9.2 million - less than the sale amount. The profit quoted by Sure-Tech's management does not include transaction expenses, commissions and tax.
Sure-Tech is an investment partnership which went public on the Tel Aviv Stock Exchange in April 2021 after raising NIS 26 million ($7.1 million). The partnership was established by Yossi Tamar and Shai Yitzhak Lior, who also serve as joint CEOs of the public investment company Capital Point.
Sure-Tech has received criticism regarding its operations, which guarantees that partners will be allowed to collect 14% on any investment that triples in its value, and 18% on any investment that grows beyond that. They collect the profits even if the number of bad investments exceeds the number of successful investments. In other words, Sure-Tech partners benefit from every successful investment, regardless of failures within their investment portfolio. After selling all of its holdings in Vesttoo, Sure-Tech was left with holdings in three other fintech companies.
Sure-Tech ended 2022 with no revenue and a loss of NIS 2 million. Since the beginning of the year, the partnership's share has increased by 2% and is traded at a value of NIS 22 million ($6 million).