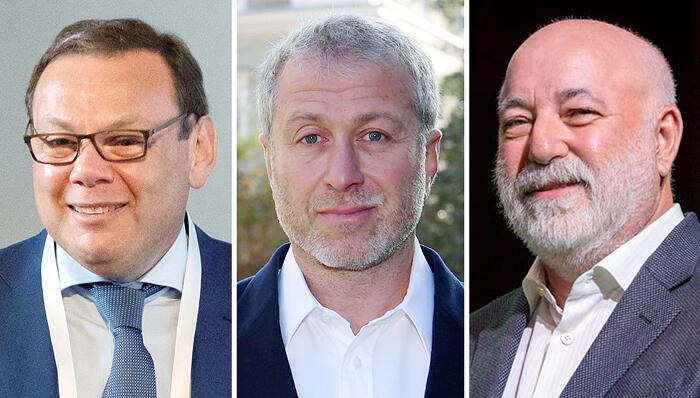 From Russia with Money: Amid Ukraine invasion investors look toward Israel
Panic-stricken wealthy Russian Jews, many of whom have already fled in private planes or on yachts for homes abroad, are realizing that Israel is an attractive and important investment option
Yesterday, Eli Gervits returned home from work at three in the morning. This was also the case the day before. In fact, he spent the entire weekend in his law office in Tel Aviv. "The number of visits to our website in Russian has increased tenfold in the last week," Gervits told Calcalist. "Every day I handle hundreds of new applications from Russia, which I can divide in two categories. Half of them are trying to find out what documents are needed to immigrate to Israel and the other half wants to know how to get money out of Russia and bring it here."
Gervits' law firm, which specializes in representing Russian businessmen in all matters concerning investment, real estate, and the Law of Return, is celebrating its 25th anniversary this year, but it has never been as busy as it has in the last week since Russia invaded Ukraine. "The sheer number of Jews who want to flee Russia is insane, much more than the wave we saw after the annexation of the Crimean peninsula in 2014. These are not oligarchs who you read about all the time in the headlines, but wealthy businessmen whose liquid fortune amounts to several million or tens of millions of dollars. They are not under sanctions and have nothing to do with politics, but they are afraid of losing their money because of what is happening between Russia and Ukraine in the last few days."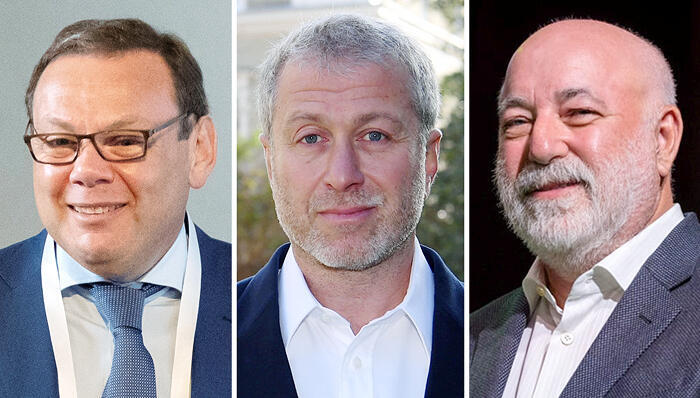 Banks in Israel are "difficult", but that's good
Mark Oigman is the CEO of SmartGen, which represents wealthy Russian-speaking customers in Israel. Previously he headed Bank Hapoalim's office in Russia. For the last week his inbox has been exploding and his office phone has been ringing off the hook with urgent requests for help from panic-stricken wealthy Jews from Russia. "99% of the inquiries that have come to me in the past few days are requests to help bring money into Israel or at the very least help take money out of Russia. People are really panicking. The fear at the moment is of the tightening of measures in Russia and of the possibility that they will force the citizens of Russia to convert all their money into rubles."
Both Gervits and Oigman share the assessment that billions of dollars are knocking on the doors of Israeli banks, but they clearly do not want to receive the money from Russia. According to Oigman, the banks in Israel have currently frozen the receipt of money originating in Russia and are not ready to open new accounts for anyone with an affinity for the country.
"The banking system in Israel is a very 'difficult' system, and I mean that in a good way," explains Gervits . "I tell my customers that if they managed to go through all the processes in the bank in Israel, they can be calm all over the world. But I hope that in light of the situation, even the Israeli banks that were already in the process of receiving money from Russia will continue and not stop it."
Since the Covid-19 pandemic, Putin has struggled to return capital to Russia and has given a kind of pardon even to those who are not "clean." The wealthy Russians, some of them Jews, now have a larger share in local banks.
The big banks in Israel say that they have not yet noticed any unusual movement of money from Russia or requests to transfer money here. "A large number of those who turn to me want to transfer their money to Israel, because many of them already have a base here, such as relatives, real estate or a passport," Oigman says, "but in the end, if we are going to be realistic, it seems that Dubai, which is also a favorite of millionaires from Russia, will get more Russian Jewish money than Israel."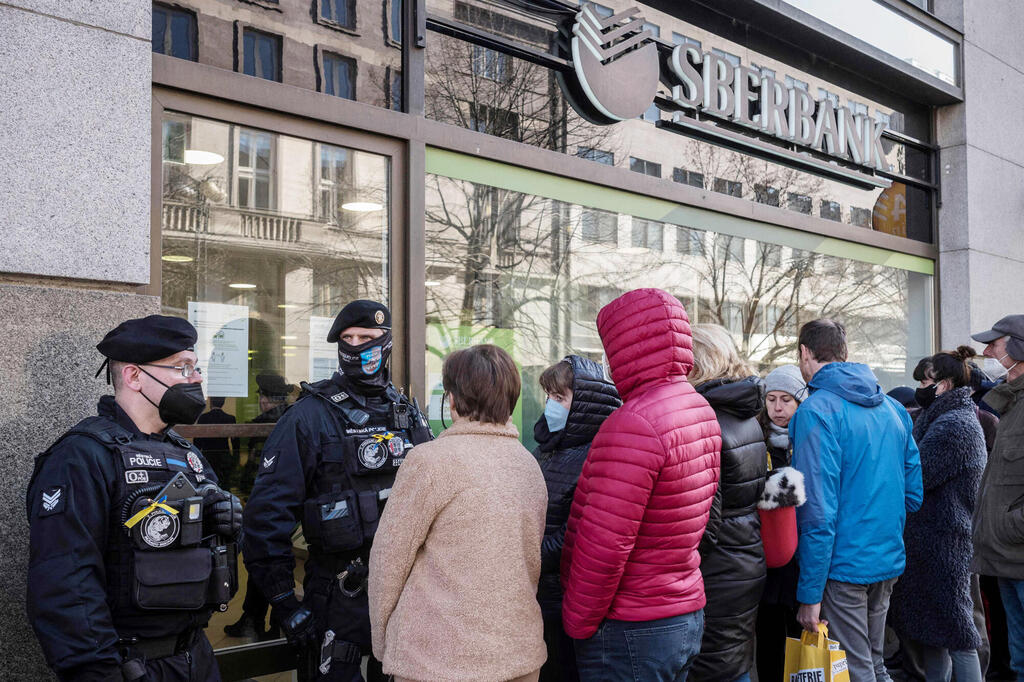 And it's really a lot of money. According to databases on the Jewish community in Russia, many billions can reach or try to reach Israel. "According to studies we have done in the past, 30,000 millionaires with a right of return now live in Russia," says Oigman. Gervits also strengthens this estimate according to his data, which show that Moscow alone has 25,000 Jewish millionaires, which is where most of Russia's wealth is concentrated.
"These are liquid assets, not including real estate, of $1 million or more," Oigman emphasizes, based, among other things, on the annual list that Merrill Lynch used to publish, whose latest update stated that Russia has a total of 100,000 liquid millionaires. According to the same survey, there were about 10,000 people in Israel with a million dollars or more.
According to these calculations, there are at least $30 billion - assuming that each millionaire has "only" $1 million - that will look for their way to Israel in the near future. "There is no reason to expect the immigration of one million people from Russia to Israel because there are no longer a million Jews there, but in terms of the money they will try to move here, these are sums that even Israel as a unicorn country will feel, sums of ten figures," Gervits says.
Quick transactions in luxury real estate
At this stage, we are mainly talking about money held in Russian banks, and in Oigman's estimation, it is 10-20% of the total wealth of Russian Jews. Historically, Russian businessmen do not hold their money in Russian banks because they did not trust their stability and also preferred that the money be held outside Russia's borders. But in the last period and especially in the last two years since the outbreak of the pandemic, Putin has made efforts to return the money home and in this context waived due diligence requirements and gave a kind of pardon to all the money that was not necessarily very "clean".
And so Russian businessmen today, some of them Jews - and out of Forbes' list of the richest Russians, about a third are Jewish - find themselves with a much larger share than before in local banks. "In the meantime, the money can still be taken out of Russia if it is proven that it is intended to be used to pay for a deal that has already been signed, such as buying a property outside Russia, payment for buying a business or medical services," Oigman says, pointing out the possible loopholes for getting the money to Israel.
It is not inconceivable that several quick deals in luxury real estate will soon be signed in order, on the one hand, to allow the money to be spent and, on the other hand, provide a safe haven for Jews fleeing Russia.
Gervits thinks that a large part of the money in the banks in Russia has already been lost. "Until a week ago, my customers' biggest problem was absorbing their money in Israel, but back then the Russian banks had no problem moving it here. The biggest problem now is getting the money out of there. And yet, as the State of Israel, which did not ban flights from Russia, unlike most European countries, it is better for us to accept these Jews with their money, instead of them starting to ask for Social Security benefits here," Gervits adds.
Fear of a new iron curtain
The movement of Jews out of Russia has already begun and it of course does not only flow to Israel. More and more of the people who until recently only considered Israel as another option, in practice are preferring England or Cyprus. Now the situation has changed. The loss of confidence in Putin, who assured them that Russia could withstand sanctions and then took drastic measures in the banking system, is total and it will be impossible to rehabilitate.
"I can already hear the engine noise of the planes on the way," says Gervits. "From my conversations with people there, they understood the message of both Putin and the United States and Europe. Even those who have been in the slow process of moving to Israel, and were not very enthusiastic about Israel, because real estate here is expensive and so is the cost of living, as a result of the recent events over there they are definitely accelerating everything." In fact, the biggest concern now among Russian Jews is from a new iron curtain. Many of them have already left Russia in favor of their homes abroad or for their yachts and according to reports, since the war broke out between Russia and Ukraine, the movement of private planes has also increased at the Ben Gurion airport private landing terminal.
"The iron curtain has already come down on the money in Russia, but many Russian Jews believe that Israel will just accept them and there are those who in recent days have simply landed here in the belief that they will simply be issued an immigrant certificate on the spot," says Gervits. According to sources involved in the industry and from traffic surveillance of private jets, it appears that in recent days, two of Russia's richest people have already landed in Israel for residential purposes - and this is just the beginning.
Billionaires in a trap: Israel becomes a major investment option for Russian oligarchs
Israel finds itself in a complex entanglement in the face of the Russian invasion of Ukraine on another level - the oligarchs.
Many of the world's sanctions against Russia are particularly concentrated on the country's ultra-rich group of oligarchs in order to get them to persuade Russian President Vladimir Putin to back down. But some of those oligarchs also have Israeli citizenship.
Roman Abramovich is the most famous of them, but there are also others including Viktor Vekselberg, Mikhail Fridman and German Khan. All of them have assets in Israel and they are considered significant contributors to hospitals, universities and museums. Some of them have active investments in high-tech companies and more. Over the years, they have all donated huge sums to Israel, such as Abramovich, who according to reports in Russia has donated half a billion dollars. It is estimated that at least part of the motivation for the generous donations is a kind of unwritten contract that, if necessary, Israel will become a safe haven for them. How should Israel handle this complex situation?
"The Western world is wrong about Russia because it thinks that the oligarchs of the past, including the Jews, are still the ones who control Russia. However, this is no longer the case and they have no political influence as they used to," a source close to one of the Jewish oligarchs told Calcalist. "There is great anger among this group against Putin. They do not support the war and also say so openly. The origin of most Jewish oligarchs is from Ukraine. They have families there as well as investments."
Vekselberg was born in Ukraine and so was Fridman, who was born and raised in Lviv. Fridman, who lives in Britain, this week published a letter to employees of the Alfa Group, which he co-founded with Khan, in which he called the Russian invasion of Ukraine a "tragedy for the two peoples" and said the war was not the solution. Furthermore, the same source argues that the sanctions on the oligarchs will not be what will lead to change with Putin because he does not listen to them, unlike what occurred in the 1990s during the time of Boris Yeltsin, who needed them politically.
The source also said, "Putin meets the oligarchs once a year as part of the traditional meeting with businessmen ahead of the new calendar year. Elon Musk and Jeff Bezos have more influence over the U.S. president because they own huge companies that employ thousands of workers and affect the American economy. Most Jewish oligarchs no longer have active companies in Russia. They also know that what they do have there, Putin can nationalize at any moment if he wants to."
However, Fridman is the controlling owner of the Alfa Group which controls not only a bank but also a large supermarket chain, and Abramovich holds the controlling shares of the Russian mining giant EVRAZ. Vekselberg was one of the founders and the living spirit of the high-tech city of Skolkovo that was established as a grandiose project in Moscow, but in recent years he has been playing fewer active roles there. Although he consistently claims that he is not close to Putin, already in the previous round of sanctions in 2018, he was blacklisted by the Americans and a large part of his assets were frozen.
"The Jewish oligarchs understand that there is now a tectonic change in the world order and understand that they have no future in Europe or the United States," says another source involved in the oligarchic community in Israel. "Because of this, Israel also becomes a much more important and central investment option for them. It is not just a tax haven, but a country that has an important place in the international arena. The part that Israel may take in talks between Ukraine and Russia is very important to them. They do not expect anything special from Israel, only that they accept them. They will not come now because they understand that any movement, any private plane or yacht related to Russia, are under surveillance. They will wait for the dust to settle a bit and then they will come."