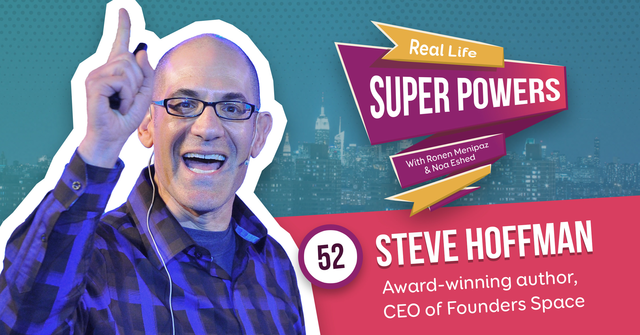 Real Life Superpowers

Steve Hoffman: "I got to where I am because I followed my heart."
In a conversation with Noa Eshed and Ronen Menipaz on the podcast Real Life Superpowers, Steve Hoffman, author of 'Surviving a Startup' and the CEO and Founder of Founders Space, discusses his journey and the struggle of startups.
"Follow your heart because ultimately, I got to where I am because I followed my heart," explained Steve Hoffman, author of Surviving a startup and the CEO and Founder of Founders Space on the
Real Life Superpowers
podcast. "You never know what other path you would have gone down. What if I had studied the arts? What if I had gone into film, schools, and undergrad? Would I be where I am today?"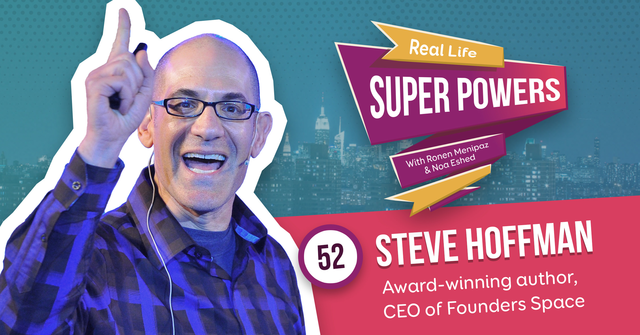 In this episode, we speak with Steve Hoffman, also known as Captain Hoff.
He's a venture investor, serial entrepreneur, award-winning author, and CEO of Founders Space - a global startup accelerator, that's been ranked by both Forbes and Entrepreneur magazines as the #1 incubator for overseas startups.
Under his many hats, he's constantly leveraging his vast experience to mentor and empower entrepreneurs, helping them navigate the good, bad, and ugly.
What qualities he looks for in entrepreneurs and companies he invests in

The importance of surrounding yourself with the right people (this is a clear common theme, so many of our guests emphasize this)

Where trust plays into teamwork

His unusual career path, led by identifying opportunities and following his passions and interests

The power of listening to your heart in decision making

Identifying where your talents truly lie

When it's time to give up

How startups fail by assuming they can create demand, something that Steve says is not possible to do. Steve says truly great entrepreneurs don't focus on "just" building a product, they're what he calls demand hunters.

Why "humans as a service" (consultancies for example) is never a truly scalable type of business

How he navigates stress and anxiety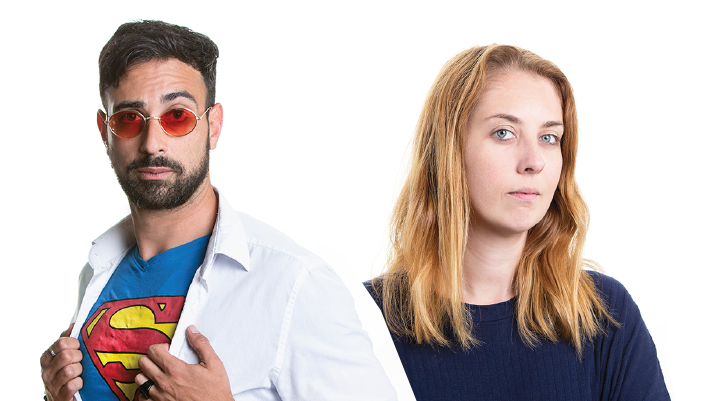 Noa Eshed:
recognized as a thought leader by the Daily Telegraph. Her book "The Smart Marketer's Guide to Google Adwords" was an Amazon no.1 bestseller. Her digital marketing agency Bold Digital Architects has acclaimed several industry awards. She previously co-founded and distributed Israel's only national magazine for students, and is a certified lawyer (Hebrew U grad) and journalist.
Ronen Menipaz:
an Israeli investor, entrepreneur, tech advisor, and founder of numerous business ventures in the entertainment, adtech, and fintech space. During his 25 years of entrepreneurial experience, Ronen has been involved with over 100 startups in Israel, 30 of which he founded or co-founded. Two of those startups went public, while five were sold and four more are currently privately profitable companies.