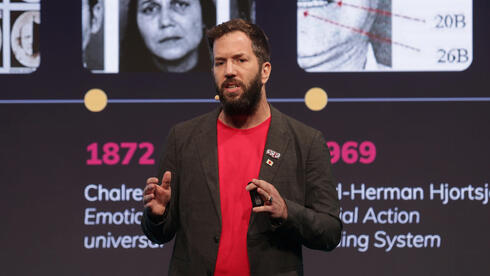 Israel-Japan Conference 2023

SOLO Wellbeing: Helping Japanese corporations to engage with human emotions through Emotional AI
Company name:
SOLO Wellbeing LTD.
Founders:
Roy Tal, Ori Kadosh, Yuichi Shigeie
Company description:
SOLO is Japan's leading Emotion AI that provides real time data (from any camera) to Japanese corporations to measure, monitor, and engage with human emotions. With over 85 million Japanese samples and the support of NEC as local business partners, SOLO is leading Japan in understanding human emotions and providing actionable insights for data-driven decision-making in many industries.
Amount raised to date:
$1.5M
Investors:
Sami Sagol, Viacom CBS, Doron Aspitz
SOLO was part of the Israeli startup squad that participated in Calcalist's Israel-Japan 2023 conference. Calcalist's "Tokyo Team" included early-stage startup companies in various fields. The startups joined the official delegation in its journey to Tokyo and took part in roundtable discussions at the event, presenting their companies to senior executives from the Japanese and international tech industries.