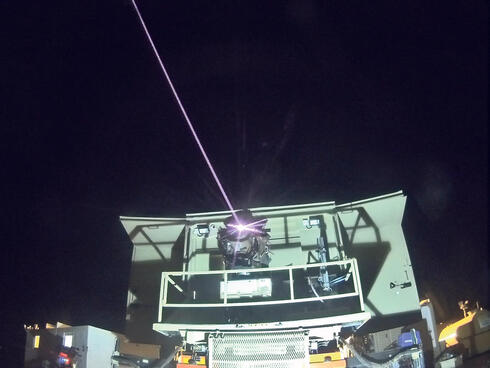 Israel's new laser defense system to become operational in 2024
"One year from now – Israel will be the first country to have partial laser protection. In two years there may be complete protection," said Rafael Advanced Defense Systems chairman Yuval Steinitz
The dream of a new defense system that intercepts rockets using a powerful laser, an optical shield, is set to become a reality next year, according to Rafael Advanced Defense Systems chairman Yuval Steinitz.
"One year from now – Israel will be the first country to have partial laser protection. In two years there may be complete protection – against missiles, shells, rockets, or anything else. This will protect us both in the South and in the North," Steinitz said in an interview with Army radio on Sunday.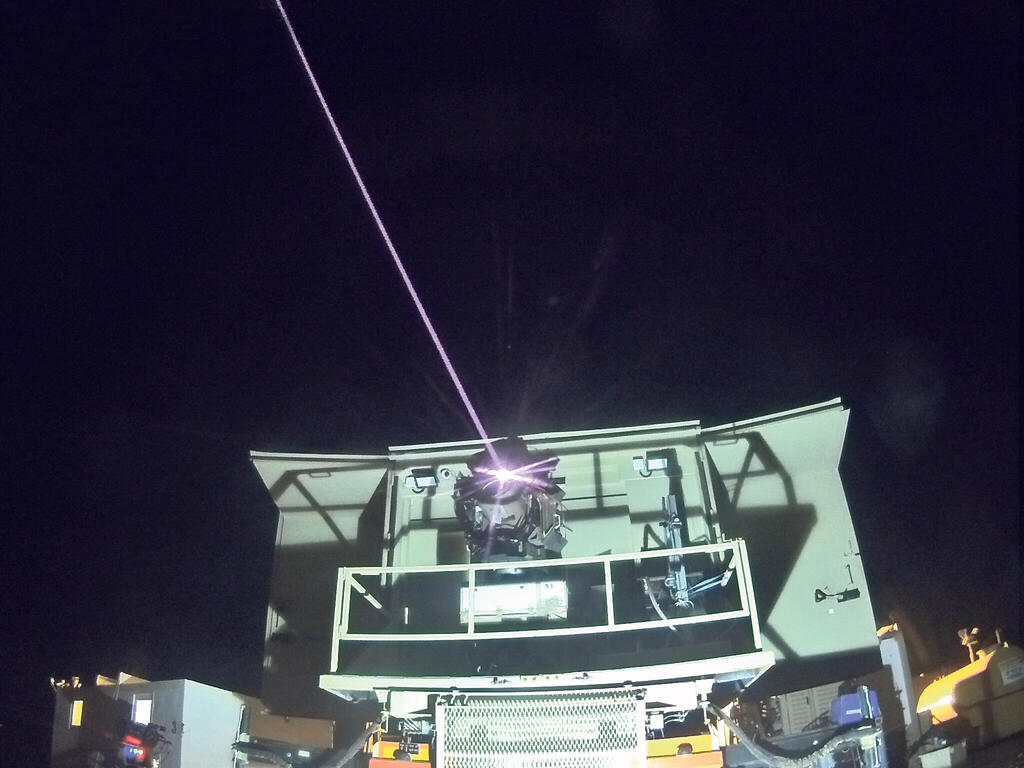 More than a hundred engineers from Rafael's Research, Development and Engineering division are currently working on the development of the Iron Beam that will allow the interception of threats such as mortar bombs, rockets, anti-tank missiles, drones, and various other objects, with the precision of a laser, at the speed of light - and at a minimal cost compared to those of the Iron Dome.
For about two decades, the defense industries have been trying to get their hands on effective technologies that would allow the interception of rockets through lasers, and a sequence of advances and breakthroughs that have occurred in the last five years is going to make this possible.
At least in the first stages of its life, Magen Or will operate alongside the Iron Dome, which recently marked 12 years since its first operational interception. The division of labor will be clear. Iron Dome will detect a launch towards Israel, the system's mission computer will analyze in milliseconds the rocket's flight patterns, calculate trajectory, angles, speed and altitude, and after reaching a conclusion about its estimated falling place, decide whether to intercept it or allow it to fall in an open, unpopulated area. Should interception be required, a powerful energy strike from the Iron Beam can do to a rogue rocket what an expensive interceptor missile has done until now.
The price of a "Tamir" interceptor missile launched by Iron Dome is about $50,000 and sometimes two of these are launched at one rocket that threatens to hit a populated area to ensure its destruction. On the other hand, the price of interception using a laser beam depends mainly on the electricity tariff and, in any case, is negligible.