US Marines adding Iron Dome to arsenal, planning to buy three batteries and over 1,800 interceptors
The deal with the Marines, who tested the systems last year, could be worth hundreds of millions of dollars for Rafael
The U.S. Marine Corps are planning to acquire three Iron Dome batteries, including 44 launchers and 1,840 Tamir interceptors. The deal with Rafael could be worth hundreds of millions of dollars.
The plans were posted on Friday on the U.S. government's System for Award Management (SAM) contracting website and were first reported on by defense news website The WarZone.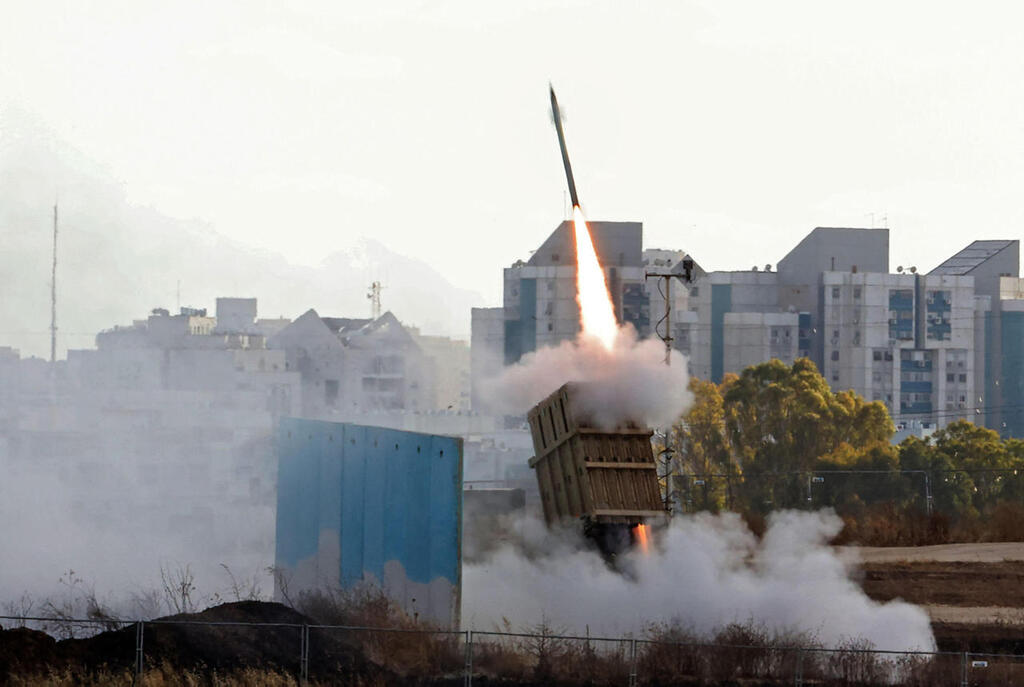 Rafael partners with American defense conglomerate Raytheon in deals in the U.S.
According to the contracting notice, "The MRIC system will be deployed to defend permanently and operationally fixed sites in the designated Area of Operations (AO). This integration provides the Marine Expeditionary Force an air defense umbrella that detects, tracks, identifies and defeats enemy cruise missile threats, Unmanned Aircraft Systems (UAS), and other identified aerial threats."
The notice states that the Marines are currently planning to buy "Three Batteries of MRIC systems consisting of 1,840 Tamir missiles, 44 Expeditionary launchers integrated with Iron Dome Missile Firing Unit Launch Control Electronics (LCE), 11 mini-Battle Management and Control (mBMC) systems with Uplinks compatible with the LCE and integrated with expeditionary Command and Control (C2) (i.e., the Processing and Display Subsystem (PDS) from the USMC Common Aviation Command and Control System (CAC2S)."
In addition, they are also looking to purchase "up to 80 Tamir missiles to support the initial MRIC Prototype deployment" and associated "logistics and technical support."
Last October, Israel's Ministry of Defense revealed that the Marines completed a series of interception tests with the Iron Dome system.
First published: 23:35, 26.08.23