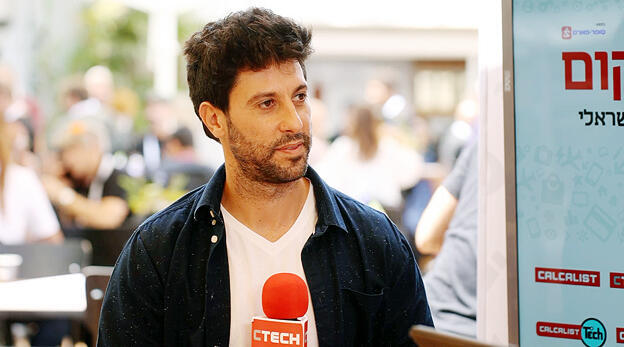 CTalk

Covid-19 saw a 60% increase in demand for local brands, says Google Israel
The pandemic changed the Israeli perception of local brands versus global companies during their online shopping experience, shares Ziv Avraham, Google Israel's Industry Manager, Retail and E-commerce
"[Covid-19] is very interesting to look at it from the perspective of our search engine," explained Ziv Avraham, Google Israel's Industry Manager, Retail and E-commerce. Speaking to CTech at Calcalist's e-commerce conference, he outlined how the pandemic changed online behavior and user perception of brands.
"For example, you can see after Covid we are buying much more online than before across all verticals… Then there is another point, interestingly, about how we search for local brands versus global brands. So, actually, up until the first quarantine back in 2020, it was equal: the local brands and global brands were equal in terms of searches. Then, from the first quarantine and up until now, we can see that people are searching for 60% more local brands than global brands. I think that is a major opportunity here for our local market."
During the pandemic, many were unsettled by the view of highstreets that were forced abandoned and ultimately caused the closure of stores. For most, it was a calling to support local mom 'n' pop shops that relied on communities instead of global brands that bring in billions each year.
"We started to use more products from local brands and we saw their delivery is better than before," Avraham continued. "And we saw their infrastructure is getting better. So I think as a consumer we had a much better experience and I think that helped us to build trust and buy more local."
You can watch the entire exchange in the video above.