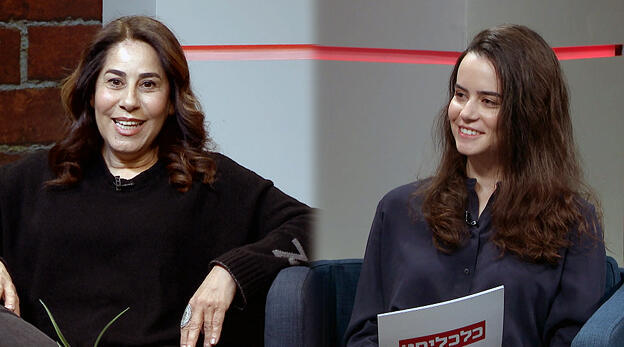 Mentor Class

"Negotiations with a VC is like the beginning of dating, you're forming a relationship"
In a conversation with Shir Cofman, founder and CEO of Mistrix, Merav Bahat, CEO of Dazz, spoke about how she founded a company in the midst of the Coronavirus crisis and what challenging times can teach us: "We need to bring a solution around which a great company can be built"
"A tougher economic climate requires us to refine the company's goals and the market which the company is targeting," stated Merav Bahat, co-founder and CEO of Dazz, in a conversation with Shir Cofman, founder and CEO of Mistrix, as part of Mentor Class, a series of meetings sponsored by Calcalist and Poalim Hi-Tech. The meetings allow young entrepreneurs to meet with high-tech industry executives who share their experience and their business and management vision.
"Dazz is a company that specializes in cloud security," Bahat explained. "The world of security is divided into two: finding faults and security weaknesses; and fixing them. Most of the world focuses on finding weaknesses, while we focus on correcting the security weaknesses and thus reducing the risk in a significant way."
"I founded Mistrix together with my partner, Tomer Rosenbaum," Cofman explained. "The company is engaged in the development of technology in the field of beauty tech. It is intended for makeup companies and marketers. It is a visual search technology based on artificial intelligence. Customers can upload a makeup look they like and our system will find them the products behind the look and allow them to create a personalized virtual filter."
"I really like to run," Bahat shared. "So I look at the company as a kind of marathon. It's a long run and it has ups and downs. Sometimes you have to run faster and sometimes slower."
Cofman: I can really identify with your feelings. Today we are starting a pilot with a first customer and also preparing to raise Seed funding. We are now in a challenging economic situation with not very optimistic forecasts for 2023. How can young startups realize their dreams In the current financial climate?
Bhat: "This is an excellent question because there is a lot of talk about the economic climate. When I look at when we started Dazz in 2020 it was in the middle of the third wave of the Coronavirus, and it was a depressing time. It was difficult for us to even meet in person. You have to look at it as a good time if you want to start a company and start running.
"You have to see that there is a place for what you want to bring to the world, that it has real justification and added value compared to what was here before. If you have a product that replaces an existing product, you have to see that it brings tens of percent more value compared to the previous product so that people will leave what they have and will move to the new product."
You can watch the full exchange (in Hebrew) in the video above.