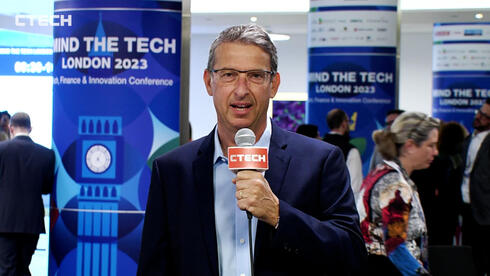 Mind the Tech London 2023

Akeyless Security: SaaS-based secrets management platform
Company name:
Akeyless Security
Position:
President, Co-founder
Field of business:
Cloud Security
Founders:
Oded Hareven (CEO), Shai Onn (President), Refael
Angel (CTO)
Company description:
Akeyless provides the Akeyless Vault Platform, a leading SaaS-based Secrets Management solution that protects and manages credentials, certificates and keys used by machines, applications and DevOps teams, in both hybrid and multi-cloud environments. The Akeyless SaaS-based platform is built on top of a unique, FIPS 140-2 certified Key Management System technology that enables a true Zero Knowledge solution where even Akeyless is unable to access customers' secrets and keys.
Amount raised:
$80 million
Investors:
JVP VC, Team8 Capital, NGP
Akeyless Security was part of the Israeli startup squad that participated in Calcalist's Mind the Tech London 2023 conference. Calcalist's "Dream Team" to London included early-stage startup companies in various fields. The startups joined the official delegation in its journey to London and took part in roundtable discussions at the event, presenting their companies to senior executives from the British and international tech industries.