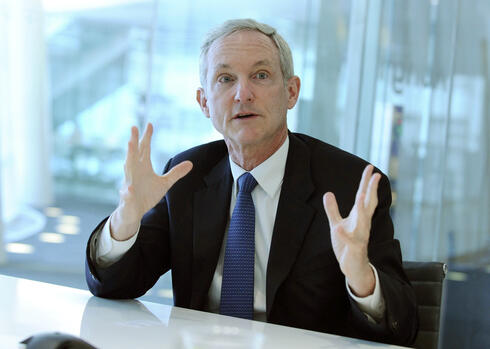 Akamai CEO: "Opportunities for acquisition will occur when the value of companies decreases"
"There is hope that next year will be better, but at the moment there is mostly uncertainty," said Tom Leighton, whose company has acquired three Israeli startups over recent years
For years Akamai was known as a leading CDN (Content Delivery Network) company. But it turns out that thanks to Israel, a significant part of the company's revenue, which is traded on Nasdaq at a value of about $14 billion, comes from the cybersecurity field. The CEO of the company and one of its founders, Tom Leighton, said in an interview with Calcalist that the impending recession raises many question marks about the future. "When we looked ahead in the predictions of the company's business activity for 2023, we acted conservatively. There is pessimism among companies and many are spending less money. Although there is hope that next year will be better, but at the moment there is mostly uncertainty. There is restlessness because of the war between Russia and Ukraine and this creates an negative effect on the economy and energy. The result is that many companies cut expenses or that it takes them more time to make decisions."
Akamai is not a young company and it started its journey already in 1998 on the basis of research by Israeli Daniel Levin, who was one of the company's founders, alongside Leighton, and was killed in the 9/11 Twin Towers terror attacks. The company operates in about a hundred countries through an array of hundreds of thousands of distributed server farms. The company's infrastructure currently serves, among others, Microsoft, Apple, Google, Facebook, TikTok, Disney, Nike, Adidas and many other communication and technology companies. The Israeli development center has 450 employees and is involved, among other things, in the development of the company's cyber products. The company has revenues of approximately $3.5 billion per year.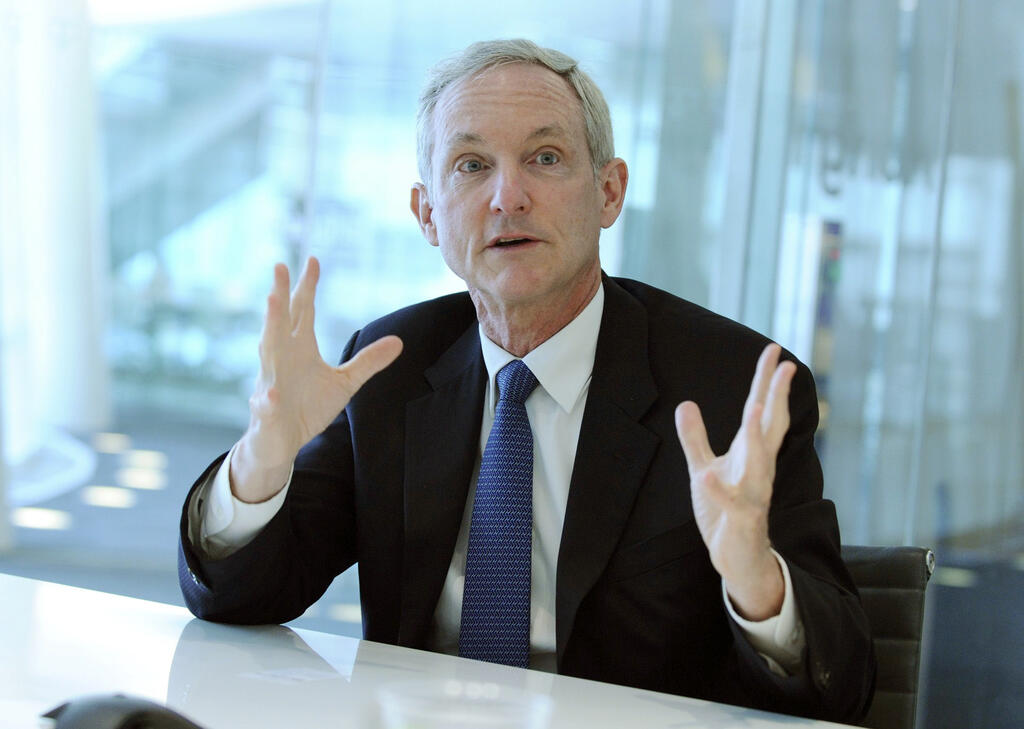 In 2021, Akamai acquired the Israeli cyber company Guardicore and integrated its capabilities into its Zero Trust solution basket. Cyber activity is currently Akamai's main growth engine. "I believe that very soon our solutions in the field of security will become the main part of our revenues," said Leighton. This activity currently generates sales of over $1.5 billion per year. In 2011, Akamai purchased the Israeli startup Cotendo for $300 million. The technology Cotendo has developed allows to open digital bottlenecks through its servers, thus providing end consumers with faster browsing. About three years ago, Akamai purchased the Israeli startup ChameleonX, for an amount estimated by market sources at about $20 million. The acquisition of the Israeli company by Akamai provided it with a solution to protect websites against fraud and theft of information from third parties.
Contrary to the thought that many companies will now look to be acquired, Leighton thinks that it is still too early for companies to drop prices. "The macroeconomic situation creates a difficult problem for many companies to raise funds and it is possible that in the future this will create an opportunity for acquisitions, but we are not there yet. Many companies have money. I believe that the opportunities for acquisition will occur when the value of the companies decreases."
Leighton is also aware that the previous years created a problematic illusion of inflated values. "Companies were valued based on expected growth and revenues and the situation created a value that makes no sense. No company can maintain constant growth rates. When a company grows, its growth capacity changes," says Leighton. "A lot of companies received a high value and they may not be able to hold onto it, but if someone believed in them, then that's fine, but I'm not ready to pay that kind of value."
Leighton does not think there are too many companies in the cyber field. "In every successful field new competition comes up and copies existing solutions. In the end very few remain and this will be the case in the cyber field as well. Our market in the cyber field is 10 times larger than content distribution and we have quite a few areas in which we are leaders in cyber as well."
Leighton claims that 2023 is going to be a very challenging year, but noted that the company is not planning layoffs at the moment. "We have not laid off employees, but we have frozen about 500 jobs that we planned to recruit while we continue to recruit for critical positions. But we are aware that this is a different time." The company is currently recruiting employees for its R&D center in Israel, but doing so with greater caution.