Video Sharing Company Slidely buys User-Generated Video Startup
Warsaw-based Unstock is a database and licensing service for crowdsourced, user-generated videos
Video sharing company Slidely acquired Unstock, a Warsaw-based video service, the companies announced October 3. The financial terms of the deal were not disclosed.

Established in 2012, privately-held company Slidely enables users to create and share visual content such as collages, galleries and videos. The company is headquartered in Tel-Aviv and has offices in San-Francisco.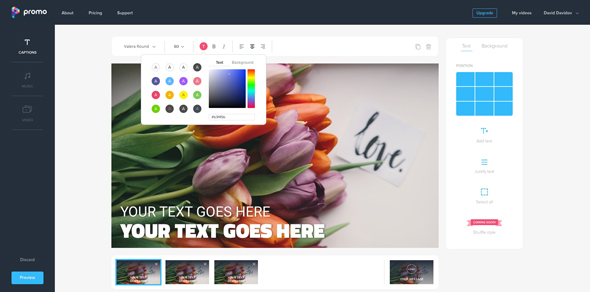 Slidely

Last year the company launched Promo, a marketing-based professional tool for small and medium-sized business, which currently has over 20 thousand paying customers and is set to pass $1 million in monthly recurring revenue. Promo has in-product integration with Facebook, HubSpot and Wistia Inc.

Established in 2015, Unstock is a database and licensing service for crowdsourced, user-generated videos. Netflix's co-founder Mitch Lowe served as the company's advisor during the startup's stint at San Francisco-based accelerator AngelList in 2016.

Unstock's existing service will be integrated into Promo's service by early 2018 to create an AI-based video marketing service. Unstock's existing teams in Silicon Valley and Warsaw will join Slidely's team, which numbers 35 people according to LinkedIn.

"The acquisition of Unstock will accelerate our plans to expand into new video types and use cases that further provide value and positive ROI (return on investment) for our current and future customers," said Slidely Founder and CEO Tom More.