Marketing Startup Yotpo Launches Customer Reviews Analysis Tool
The new service aggregates recurring subjects in customer reviews, detecting tone and sentiment
Marketing startup Yotpo Ltd. has launched a new feature that allows retailers to monitor and analyze customer feedback at scale, CEO and co-founder of Yotpo Tomer Tagrin announced in a blog post published on March 17.

For daily updates, subscribe to our newsletter by clicking here.

Yotpo's existing service allows brands and online retailers to manage and respond to different types of user-generated online content related to their products and services, including product reviews. In November, Yotpo announced it had raised $51 million in a Series D funding round, bringing the company's total equity funding to $101 million.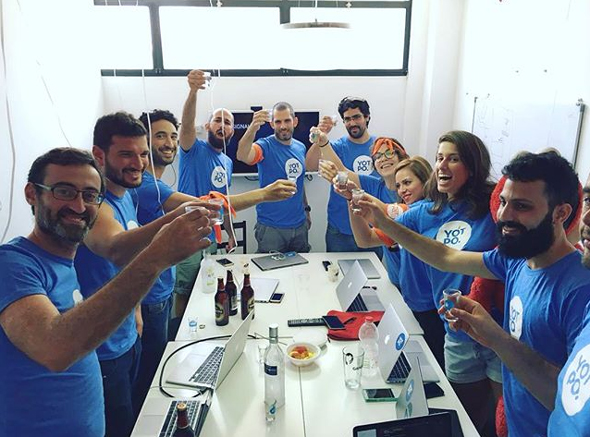 Yotpo's team. Photo: PR

Founded in 2011 in Tel Aviv and now headquartered in New York with additional offices in Utah and London, Yotpo employs around 300 people.

Dubbed Insights, the new service uses artificial intelligence to process numerous customer reviews, aggregate recurring subjects, and detect tone and sentiment. The service distinguishes between different intensity levels of a single sentiment, for instance, between good and great. It also notes when a single review presents several sentiments, or even conflicting ones, for instance when a customer was happy with the product but unhappy with the service.

Intended clients—customer service departments, design and production teams—will get an output of actionable insights to solve or improve specific issues.