Cellular Services Company Celltick Plans Tel Aviv IPO to Finance Growth
The company is looking to raise up to $15 million, listing 15% of its existing shares
Celltick Technologies Ltd., an Israel-headquartered mobile marketing services provider, is planning to make an initial public offering on the Tel Aviv Stock Exchange in May, according to a Sunday filing to the exchange. The company plans to list around 15% of its existing shares, according to the documents filed.

For daily updates, subscribe to our newsletter by clicking here.

Celltick is looking to raise $12 million to $15 million according to a company value of $100 million, founder and CEO Ronen Daniel told investors Sunday. London-headquartered Edison Investment Research Ltd. assigned Celltick a base case equity valuation of $109 million.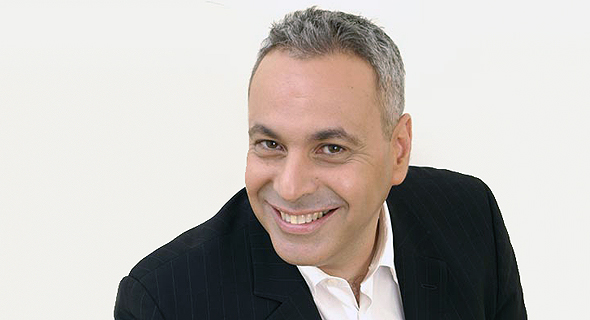 Celltick founder and CEO Ronen Daniel. Photo: PR

Celltick offers its software and products to mobile carriers, OEMs, app developers, and governments. Established in 2000 and employing some 150 people in 18 countries, Celltick raised $45 million in equity from investors including Deutsche Bank group, Amadeus Capital Partners, and Jerusalem Venture Partners.

Celltick is operationally profitable since 2009, the company stated, reporting revenues of $28.9 million and EBDITA profits of $2.4 million for 2017. The company reports 107 million subscribers and 45 million monthly users for its content subscription and interactive notification software, with most of its revenues coming from emerging markets such as India, Sri Lanka, and Mexico.

Key customers include Deutsche Telecom; Beeline, which is owned by Russia's third-largest wireless and second-largest telecommunications operator PJSC VimpelCom; most of India's cellular operators, including Vodafone; and Mexican telecommunication company América Móvil. The company also has two partnerships in China.

The U.S. accounts for only a small percentage of Celltick's operations, and Mr. Daniel said the company intends to increase its presence in the country over the next few years.

In its filing, the company stated the funding will be used for research and development purposes, for hiring additional marketing and sales teams, for geographical expansion and for general corporate purposes.