Intel Launches Integration Program For Arab Workers in Israel
The program is meant to encourage Intel employees belonging to the country's Arab minority to share the challenges they face when entering the predominantly Jewish tech world in order to help the company diversify
Intel is launching a special program to help integrate Arab workers into its workforce in Israel. The project was announced on Sunday at an event at Intel's research and development center in the northern port city of Haifa, which concluded in an Iftar meal, the evening meal that signifies the end of the daily fast in the month of Ramadan.

For daily updates, subscribe to our newsletter by clicking here.

The program is meant to encourage Intel employees who come from Israel's minority Arab community to express themselves and share the challenges they face when entering the predominantly Jewish tech world, Guy Grimland, a spokesman for Intel said in a phone interview with Calcalist on Monday. Intel wants feedback from its Arab employees so that it can further diversify its workforce and recruit more Arab workers, Mr. Grimland said. "We are not doing them any favors, we need them in order to succeed," he added.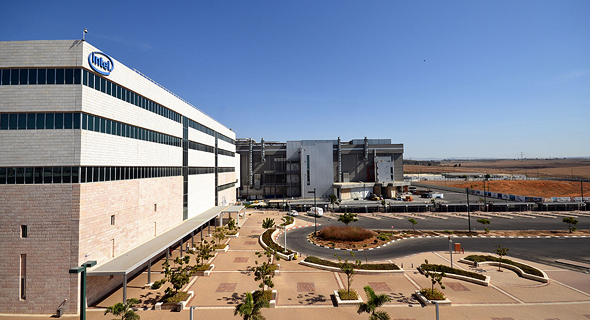 Intel's factory in Kiryat Gat. Photo: PR

The Israeli tech industry is currently facing a severe talent crunch, and minority groups such as Arabs and ultra-orthodox (Haredi) Jews are seen as an untapped potential by companies large and small, which are looking for ways to grow their workforce.

As part of the program, headed by senior principal engineer Fadi Aboud and team leader Basma Khalaf, Intel will offer its Arab workers special workshops and conferences meant to boost their careers, Mr. Grimland said. Intel is already running two similar programs for female and LGBTQ workers in Israel, he added.

Intel has 12,000 employees in Israel, 1,000 of which work at its Jerusalem subsidiary Mobileye, which develops technology for autonomous driving. Several hundreds of Intel's workers in the country are Arab, Mr. Grimland said.

Arabs with Israeli citizenship comprise about 20% of Israel's population and 17.4% of its workforce, however, according to a study published in August by the Israeli Ministry of Finance, they hold only 1.4% of tech positions in the country.

Intel has research and development centers in Haifa and Jerusalem, both mixed Jewish-Arab cities, as well as in Petach Tikva, a town in the greater Tel Aviv area and Yakum, a kibbutz in central Israel. The company also operates a factory in the southern town of Kiryat Gat. In May, the company announced its plans of a $5 billion expansion of the factory which qualifies the company for a $380-million grant from the Israeli government.