Opinion
A Spotlight on Israeli AdTech
AdTech has become a bit of a dirty word for venture capitalists, but Israel is still an advertising innovation hub, despite the challenges and limited funding
AdTech has become a bit of a dirty word in venture capital. I've heard several venture capitalists say that they wouldn't touch adtech with a nine-foot pole. If you ask yourself "why?" it's enough to take a brief look at the marketing tech landscape and the answer will jump right at you.
For daily updates, subscribe to our newsletter by clicking here.
In April, there were 6,829 companies in the global marketing tech landscape, according to chiefmartec.com. There are so many companies in the field, barriers to entry are low, and 99% of the growth in mobile advertising goes to the duopoly of Google and Facebook, with Amazon also making strides.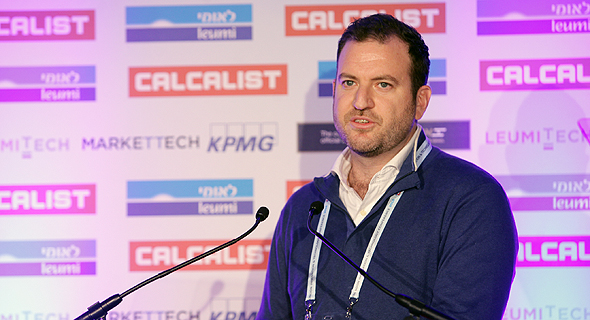 Eze Vidra. Photo: Orel Cohen

That said, for years Israel has been an adtech powerhouse. From app downloads to video monetization to publisher tools, Israeli startups continue to grow in this space and list Fortune 500 companies among their clients. According to Start-Up Nation Central (SNC), a Tel Aviv-based non-profit organization that manages a database of Israeli tech companies, there are approximately 600 active startups operating in the marketing and advertising tech ecosystem in Israel.

The level of innovation in adtech and marketing tech seems to be accelerating despite the challenges and limited funding available in this market, partly because they are less reliant on external funding for growth. Adtech businesses tend to generate revenue quickly, but their challenges lie in scaling and capturing any significant market share in a crowded space.

Bellow are some noteworthy Israeli startups solving some of the biggest challenges in adtech and martech today.

Brand Safety: showing your ads next to objectionable content is bad for business. For example, Coca-Cola wouldn't like to see their ad running next to an article on the dangers of sugar consumption or obesity. Israeli startup Cheq Technologies Ltd. developed a platform that "understands" the context of a web page in real time and is able to stop an ad from showing next to negative or counterintuitive content. Previously known as ComboTag, the company recently announced a $5 million Series A round led by Battery Ventures.

AR, VR, MR, and 3D advertising: founded in 2016, Tel Aviv-based Anzu.io Inc. is an early mover in the 3D advertising space. The company optimizes common creative advertising elements such as images, banners, videos, and HTML5 ads, blending them into 3D environments such as virtual, augmented, and mixed realities.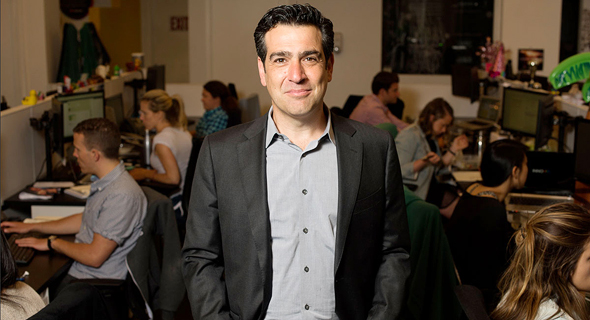 Zvika Netter, CEO and co-founder of Innovid. Photo: David Paxton

Video: with more than100 Israeli startups active in the video advertising market alone, it is not easy to cut the wheat from the chaff. A company that stood the test of time is Innovid, Inc. Founded in 2007, Innovid offers a one-stop shop for video advertisers–from creation to optimization, distribution, and analytics.

Podcast monetization: the rise of podcast consumption is undeniable, but monetization of this medium remains unsophisticated and is still in its infancy. No one has figured it quite out yet, but CastMedia LTD, known as CastPlus, aims to become a podcast marketplace. Founded in 2015, CastPlus' platform connects brands to podcasters and offers advertisers the ability to target podcast listeners in real time, keeping the ads relevant and supporting the creators of content.

Image recognition: Syte - Visual conception Ltd., known as Syte.ai, analyses the content of images and offers retailers and publishers the ability to monetize images in various ways. From a camera button which enables users to upload a picture to find similar products, to Kim Kardashian's 'Screenshop' app offering its users the ability to shop the look of screenshots they upload from fashion magazines. Syte was rated the sixth most innovative company in Israel by FastCompany, and awarded the 'cool vendor' award by Gartner in computer vision. Disclaimer: I'm an investor via Remagine Ventures. Hyperlocal targeting: Imagine you could enable hyper-local ad targeting so that everyone who is opening a certain app at the stadium during the world cup saw the same beer ad. Chances are, beer sales would go up. That's what Ubimo Ltd.'s location intelligence technology offers advertisers. In their network, they collect 400 GB of location data daily, from 12 million active venues in the U.S. alone, reaching 80 million monthly active users. Clients can import data, export to a data management platform (DMP), connect to their demand-side platform (DSP). Ubimo offers advertisers a flexible way to leverage location data.

Content marketing: if it doesn't look like an ad, it could still be an ad. Founded in 2009, Interlude US, Inc., known as Eko, first offered interactive choose-your-own-adventure music videos. Now, Eko is an interactive storytelling platform working with brands, producers, and studios to create original interactive series designed to deliver subtle brand messages. The company raised $102.5 million from backers including Sequoia, Intel Capital, MGM, and Sony and lists Coca-Cola, Walmart, and BMW among its clients.

Eze Vidra is a startup investor and platform builder. He's the founder of Google's Campus London, of Techbikers, a non-profit organization supporting children's education and tech community building through cycling, and of VC Cafe, and a former general partner at Google Ventures. You can follow him on Twitter at @ediggs.