Francisco Partners Offloads Israeli Surveillance Company NSO
The co-founders and management team of Israeli surveillance company NSO Group have bought it back from majority stakeholder according to a valuation "just short of $1 billion," NSO said
The co-founders and management team of Israeli surveillance company NSO Group have bought back the company from majority stakeholder Francisco Partners Management LLC, NSO announced Thursday. In its statement, NSO did not disclose the financial terms of the deal, but later a spokesman for the company said it was signed according to a valuation "just short of $1 billion."

For daily updates, subscribe to our newsletter by clicking here.

In 2014, the San Francisco-based private equity firm paid $130 million for 70% of NSO's shares.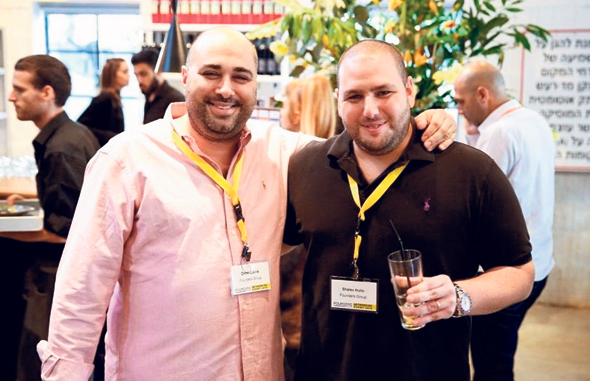 NSO co-founders Omri Lavie (right) and Shalev Hulio. Photo: Bar Cohen

Founded in 2010, NSO develops spyware that can remotely take over a smartphone and gain access to calls, messages, and any other data stored on the device. The Israeli firm has repeatedly said it sells exclusively to governments and law enforcement agencies and has stated, on numerous occasions, that its spyware has saved tens of thousands of lives and prevented countless serious crimes.

In recent weeks, reports published by The Associated Press detailed how secret operatives have targeted three lawyers and a journalist involved in legal cases against NSO, as well as two human rights researchers. The researchers are members of the University of Toronto's Citizen Lab, a digital and human rights research group focused on cyber surveillance, which has been digitally tracking NSO for two years.

In September 2018, Citizen Lab published an extensive report on NSO, detecting usage of the company's spyware in 45 countries, several of which recognized by international organizations as human rights violators.

Citizen Lab has been able to link the use of NSO's spyware to several incidents of alleged human rights violations, including, possibly, to the murder of Saudi journalist Jamal Khashoggi in October 2018. NSO has denied involvement in Khashoggi's death on several occasions.

In May 2018, Citizen Lab has sent an open letter to Francisco Partners, calling on the firm to address "the serious human rights impacts of the products and services" of its portfolio companies. At the time, Nasdaq-listed, Israeli business intelligence company Verint Systems Inc. was negotiating a $1 billion merger with NSO, but the deal fell through in July.

A year earlier, in 2017, New York-based asset management company the Blackstone Group L.P. negotiated to buy a 40% share of NSO for $400 million. Around that time, digital rights advocacy group Access Now published a petition calling Blackstone to back out of the deal. In August of that year, it did.

The acquisition of Francisco's stake in the company was led by NSO co-founders, Shalev Hulio and Omri Lavie, and joined by members of the company's senior executive team, who were backed by European private equity firm Novalpina Capital and financed and advised by Jefferies Group LLC, NSO said in a statement.

In the statement, Hulio said that with Novalpina serving as an equity partner, NSO will be able to develop new cutting-edge products that can reduce the threats from terrorism and crime.