China's AliExpress Is Bringing Turkey and Israel Together
Turkish online clothing brand Trendyol Group opened a store on AliExpress two months ago. Its second largest market so far? Israel
Politically, Israel-Turkey relations may be uneasy at best, but on the fashion front things are heating up, with an AliExpress newcomer taking Israeli consumers by storm.

For daily updates, subscribe to our newsletter by clicking here.

Two months ago, Turkish online clothing brand Trendyol Group opened a store on AliExpress, following a 2018 strategic investment by Alibaba that various news outlets placed at around $750 million for a 75% stake. Founded in 2009 by then Harvard student Demet Mutlu using her own private savings, Trendyol today has 16 million registered users and 90 million monthly visits according to official statements, and 1.7 million Instagram followers.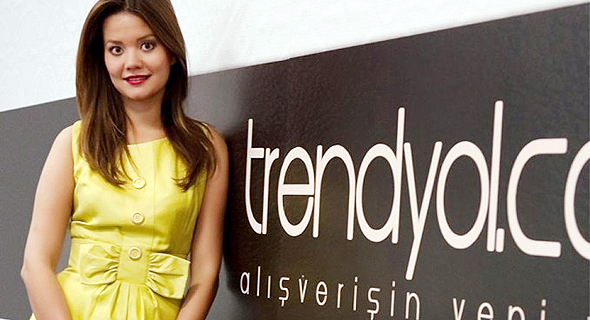 Trendyol founder Demet Mutlu. Photo: Fashionstalker

In Turkey, Trendyol sells brands such as Nike, Adidas, and Mango, and also its own low-cost house brand. While officially sold only in Turkey, the brand gained fans in the Arab world and in central Asia.

Its addition to AliExpress is part of the Chinese online retailer's recent decision to start selling non-Chinese brands on its platform. It also gives Alibaba a foothold in the Turkish market, which numbers 80 million people that currently do only 3.5% of their shopping online. The move is a big change for AliExpress, which for the first time needs to set up shipping centers outside of China.

In the two months that passed since Trendyol opened its store, Israel has been the brand's second largest market despite the country's relatively small size, according to official data from AliExpress. Russia, AliExpress' biggest market, was the only country with more orders from the brand. Trendyol has received orders from 90 different countries so far.

Israelis are known to be unusually active online shoppers. In 2015, Israelis were the third largest per-capita online international consumers, according to OECD data. And in 2017, it was AliExpress that shipped around 50% of all packages sent to Israel.

The sales reflect an established Israeli demand for Turkish goods, AliExpress general manager Wang Mingqiang told Calcalist.

Trendyol is not the only Turkish brand to hit it off with Israelis. A Turkish soap opera called Istanbullu Gelin (Istanbul Bride) has recently become a widespread sensation in Israel, with over a million Israelis tuning in four times a week to watch the action. Several of the series' stars have already visited Israel to meet with fans, and Israeli brand fashion Castro capitulated on the fluttering hearts of fans by casting 22-year-old heartthrob Berkay Hardal, who plays the character Murat Boran in the show, in one of its campaigns.

Israeli consumers ordered Trendyol sweaters, light coats, and tops retailed for $10 to around $40, according to AliExpress's data. The single largest Israeli order was around $120, for six items.

The Chinese retailer is attributing at least some of the brand's popularity to Turkey's proximity to Israel, which cuts shipping time from a month or two to around five days.