Walmart CEO Arrives in Israel for Visit
In February, Walmart announced it acquired Tel Aviv-based product review insight company Aspectiva
Walmart CEO Doug McMillon arrived in Israel earlier this week for a visit accompanied by a delegation of senior company officials, according to several people familiar with the matter. During the visit, company executives met with Israeli officials, and local startups, these people said.
For daily updates, subscribe to our newsletter by clicking here.
Walmart has yet to respond to Calcalist's request for comment.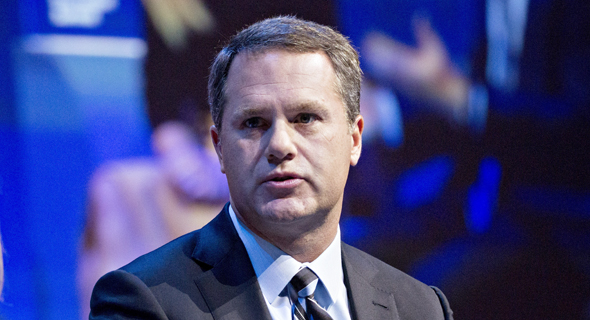 Walmart CEO Doug McMillon. Photo: Bloomberg
In October, Walmart announced it partnered with Israeli founded interactive multimedia video creation and distribution company Eko to launch a joint original interactive content venture. The companies did not disclose financial details for the deal, but Walmart stated it has agreed to participate in the next funding round raised by Eko. Calcalist reported Walmart plans to invest $300 million in the joint venture.
The American retailer is also one of the backers, of a new fund by Israeli cybersecurity foundry Team8 LLC, announced in October.
In February, Walmart announced it has acquired Tel Aviv-based product review insight company Aspectiva Ltd. Aspectiva has joined Walmart's incubation arm N° 8 following the acquisition.
In early 2018, Calcalist reported Walmart was sending representatives to Israel to look into the possibility of opening a branch in the country, as well as to look for cyber software solutions to support its plan of becoming a major e-commerce player.