Israel Leads OECD Countries on Opioid Use Increase, Says Report
Between 2011 and 2016, the availability of opioids in Israel grew by 125%, according to an OECD report published over the weekend
Between 2011 and 2016, the availability of opioids in Israel grew by 125%, compared to the OECD average of 13%, according to a new OECD report published Thursday. This puts Israel far ahead of all other countries in terms of usage growth, and above the OECD average in terms of mean availability. This is also in contrast to the trend seen in other OECD countries, where between 2011 and 2016 the availability growth rate dropped to 5.4% on average, after seeing growth rates of over 58% between 2002 and 2007.

For daily updates, subscribe to our newsletter by clicking here.

In terms of annual kilograms per one million people, however, usage in Israel is still below the OECD average: 5.9 kg compared to 27 kg, respectively.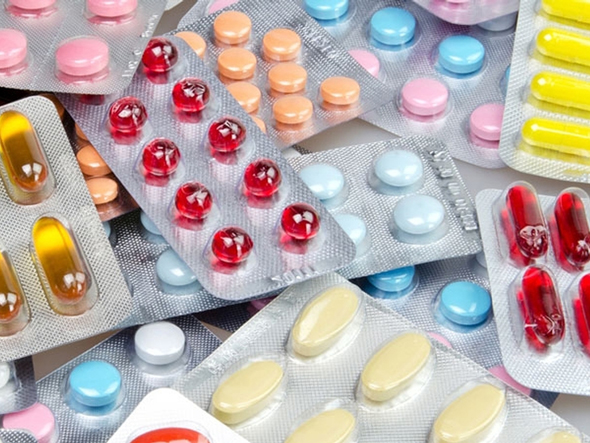 Opioids (illustration). Photo: Shutterstock

Over-prescription and over-use of both legal and illegal painkillers have been a growing global problem for the past 15 years, the report states, and related deaths have rose sharply as well among OECD countries, especially in the U.S., Canada, Sweden, Norway, Ireland, and parts of the U.K. Inappropriate opioid use crosses social barriers and groups, the authors state, meaning a "broad approach is needed" to reach all those at risk. Special focus should be put on better monitoring of prescription by doctors and on finding pain management alternatives.

The report's authors lay significant responsibility at the door of pharmaceutical companies. They have contributed to over-prescription, according to the report, by funding various ventures intended to increase opioid use, such as pain advocacy organizations, marketing campaigns that targeted both doctors and patients by downplaying risks, and opposing efforts to monitor and regulate over-prescription.

This is especially true in the U.S., according to the report: 400,000 Americans died of opioid-related overdose between 1999 and 2017, leading to life expectancy decreasing in 2015-2017 for the first time in six decades. In the past year, many opioid manufacturers have therefore been the target of both civil lawsuits and regulatory efforts for their role in the national epidemic.

The report notes that despite the growth in availability, Israel has "so far not shown major signs of opioid-related harms."

Recently, Calcalist reported that the Israeli Ministry of Health is setting up a committee to examine opioid prescription policy in the country, due to increasing use. Ministry officials have in the past been of the opinion that the growing use of medical cannabis in Israel will curb the rise in opioid use, but recent data has shown that it had not.