Former Israeli Air-Force Commander Eitan Ben Eliyahu Backs Israeli Cannabis Producer
Ben Eliyahu bought NIS $417,000-worth of stocks of Israeli cannabis producer Cannbit. Earlier this week the company announced Ben Eliyahu will serve as its chairman
Former Israeli Air-Force Commander Eitan Ben Eliyahu is the latest in a string of Israeli public personas to hop on the cannabis bandwagon. Ben Eliyahu has backed Israeli cannabis producer Cannbit Ltd., buying NIS 1.5 million worth of stocks (approximately $417,000). The deal took place days after Cannbit announced the appointment of Ben Eliyahu as chairman. Tel Aviv-listed Cannbit is traded at a market valuation of NIS 211.8 million (approximately $59 million).

For daily updates, subscribe to our newsletter by clicking here.

Earlier this week, Yaakov Peri, former head of Israeli security agency Shin Bet and a former Israeli minister of science, technology, and space, joined CANN-IL, a newly formed medical cannabis research company, as president and partner. Last month, former Israeli Chief of Staff Dan Halutz was appointed chairman of medical cannabis company CFR. Former Israeli prime minister and chief of staff Ehud Barak is the chairman of InterCure Ltd., and former prime minister Ehud Olmert is an advisor to and an investor in Univo Pharmaceuticals Ltd. Former Israel Police chief Yohanan Danino chairs Together Pharma Ltd. and cannabis insurance company Cannasure Insurance Services LLC is chaired by former commander of the Israeli Air Force Ido Nehoshtan.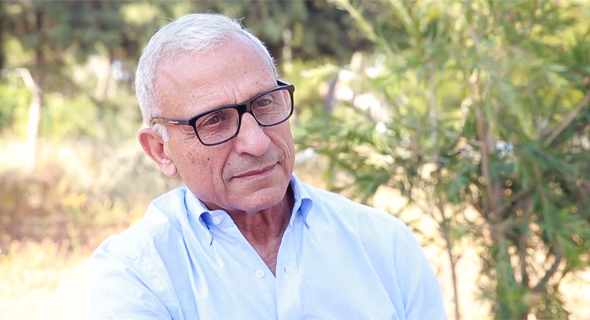 Eitan Ben Eliyahu. Photo: Orel Cohen

Ben Eliyahu, who served as commander of the Israeli Air Force between 1996 and 2000, stepped down as chairman of struggling Israeli drone maker Aeronautics Defense Systems Ltd. last year, after serving in the role since 2012.

In April, Cannbit raised NIS 31.4 million ($8.73 million) in a public offering of 19% of its registered capital. The company offered 1.745 million shares at NIS 18 ($5) per share. The company has been backed by Daniel Birnbaum, the CEO of Israeli at-home water carbonation products company SodaStream International Ltd., who made a NIS 5 million ($1.38 million) investment in Cannbit in March.