POV
Five Reasons Why Chinese Apps Outplay the West
Everything in one place, an addictive interface, an insane database, and quick logistics. Even Mark Zuckerberg has already recognized that China is an app empire. Just don't expect privacy or freedom of speech
What will I miss most when I leave China? Having lived in Beijing for nearly four years, I find myself contemplating this question often. While it may be more correct to honor the friends I made here over the years, deep inside I know the real answer is a lot more trivial. More than anything, I'll miss the mobile apps.

For daily updates, subscribe to our newsletter by clicking here.

At this point, you may be wondering whether long-term exposure to Beijing's notorious air pollution has caused my mental faculties to deteriorate. Outside of China, there are Google, Facebook, Twitter, and Instagram, all pinnacles of technological advancement. Prior to my arrival in China, I, too, assumed that home-grown apps are so popular in China only because the government blocks American and other international competitors from operating in the country.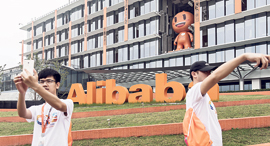 Alibaba's campus. Photo: Bloomberg

Well, I was wrong. After taking the irreversible step of switching my App Store country settings to China—and especially after learning enough Chinese to manage the infrastructure of local apps—I realized that in many cases, Chinese apps completely outperform their Western rivals.

Here are five reasons why.

1. Everything in one place

China's top internet entrepreneurs show megalomaniac levels of ambition that dwarf even those of the founders of Google, Facebook, and Amazon. The Chinese CEOs do not limit their efforts to one area, but want to spread their control to a bevy of retail and consumer service areas, from e-commerce to telecommunication and transportation. While such monopoles—referred to as "super apps"—have obvious downsides, they offer a lot of benefits to users, who can now perform many activities within the same interface.

Using WhatsApp nowadays is mostly a nostalgic experience, a throwback to simpler, more naive times when an app only had one function, in this case to connect people. Tencent's WeChat, which could be considered a Chinese equivalent, is much more than just a messaging app. A partial list of its features includes incredibly easy to use payment services, news feed, a gaming console, and a taxi-hailing feature.

China largely skipped the desktop era, perhaps one of the reasons its apps are so advanced. An offer to email a Chinese person will be met with surprise, and the answer: just WeChat it.

AliPay, Alibaba's payment app, also offers a variety of features, including payments, taxi-hailing, bike-renting, various delivery services, and my personal favorite: the ability to pay utility bills.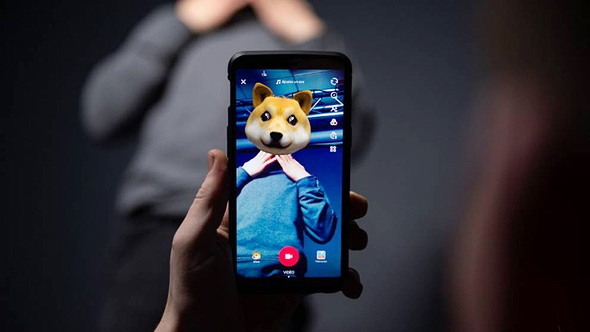 TikTok. Photo: AFP

2. An addictive interface

The short video sharing app TikTok, called Douyin in China, has the most addictive interface I've ever used. No more scrolling down your newsfeed: you can switch between videos with a finger swipe. Simple but genius. And it doesn't end with TikTok. When I book a flight on Ctrip or look for an apartment on Ziroom, I'm constantly amazed by how much the interface is functional and easy to use.

ByteDance, incorporated as Beijing ByteDance Technology Co Ltd., the company behind TikTok, did not become the world's highest valued company by chance. In addition to its fast swiping, the main feature ByteDance offers is a precise algorithm that learns user preferences and creates personalized user experiences. Unlike Facebook, TikTok does not require users to "like" or actively follow a specific page or channel. The app identifies what you want to read next based on your history and offers you similar content. In fact, a Chinese friend once confided in me that he left ByteDance's news feature because he felt it was "reading his mind" too well, creeping him out.

3. An insane database

Putting aside Alibaba, WeChat, and TikTok, one app that continuously impresses me is one developed by Chinese company Meituan-Dianping, a Chinese giant less known outside the country. Listed on the Hong Kong Stock Exchange with a market capitalization of around $47 billion, Meituan-Dianping was chosen earlier this year by Fast Company magazine as the most innovative company, and I am pretty much in love with the services it offers.

The app is an encyclopedia for everything urban. You'll find reviews and scores for every imaginable business in the area, from restaurants to gyms, hair salons, karaoke parlours, even hospitals. You can also use it to buy discounted tickets and coupons.

Somewhat similar to Yelp, the app offers an amazing wealth of information, from photos and videos of every angle of a specific business to a complete ranking of favorite dishes at each eatery. That's what you get when you have a billion people casting their vote.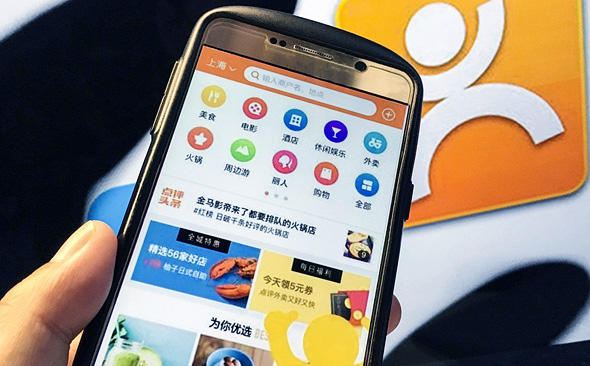 Meituan-Dianping's app. Photo: scmp

4. Quick logistics

Online apps are great, but to really provide extensive benefits they require some connection to the physical world, and Chinese apps have outstanding logistical capabilities. Products ordered online will sometimes arrive the same day (if you've ordered something from across the country it may take up to four or five days), and food delivery arrives in record time.

Recently, one of my most used apps is the one for Alibaba's supermarket chain, Hema. I usually forget to restock my fridge until its completely bare, and Hema's app lets you order and receive the delivery within 30 minutes.

The reality of the people working to meet those insane delivery times is complex. While a courier job is certainly demanding, stressful, and dangerous due to the risk of accidents, the high demand for capable couriers is driving their wages up. Studies conducted in China have found that in some cities, a courier can command a higher wage than a computer engineer.

5. Ask Mark Zuckerberg

While you may not be willing to take my word regarding the superiority of Chinese apps, you might be more inclined to believe one Mark Zuckerberg, who is determined to copy the Chinese magic. In March, the Facebook founder published a long manifesto concerning the social network's future. While he did not refer to Tencent by name, the underlying conclusion was that Facebook wants to become WeChat. Zuckerberg's vision is a multi-feature super app that will most likely combine WhatsApp, Instagram, and Facebook. Like WeChat, the app will offer both one-on-one and group messaging at the expense of a public feed.

Facebook's June announcement about its Libra coin is another hint of its WeChat inspiration. WeChat has had a digital payment option for years and relies on payments-derived revenues instead of on revenues derived from advertising. Facebook also released a TikTok equivalent, Lasso, at the end of 2018.

Forget about privacy and freedom of speech, though

If my enthusiasm for Chinese apps has conveyed the message that the Chinese technology market is problem free, that is far from true. In many ways the West overshadows China, one example being Google all-powerful engine versus China's Baidu.

Chinese apps can also be incredibly aggressive and intrusive, sending alerts at an annoying frequency for every new deal. If you block app notifications, you'll start getting text messages. It is my—still untested—assumption that blocking the text messages will simply result in calls.

Another, more significant issue is that Chinese apps conform to all Chinese rules and regulations, resulting in forceful censorship of everything that does not follow the party line. A foreign journalist who published a WeChat post with photos from an event marking the 30th anniversary of the Tiananmen Square protests. Held in Hong Kong the event was heavily censored in China. The journalist soon discovered his account was blocked. To Unblock his account, he was required to provide a facial scan and a voice sample.

Even private WeChat messages can find their way to the police, as proven many times before. So if you have something disputable to say, you might want to look outside WeChat for it. But if it is convenience you are after, Chinese apps are where it is at.