One in Four Israelis Feels They Face Discrimination, Survey Shows
According to a new survey by Israel's Central Bureau of Statistics, 27% of the country's population feels that it is being discriminated against on grounds of either age, nationality, ethnicity, skin color, religion, gender, sexual orientation, or physical or mental disability
One in every four Israelis (27%) feels that they are being discriminated against on grounds of either age, nationality, ethnicity, skin color, religion, gender, sexual orientation, or physical or mental disability, according to a survey published Sunday by the country's Central Bureau of Statistics.

Among Israel's Jewish-Ethiopian community, over half of the people surveyed (53%) stated they feel discriminated against. Earlier this month, tens of thousands of community members took to the streets in protest of police brutality against it.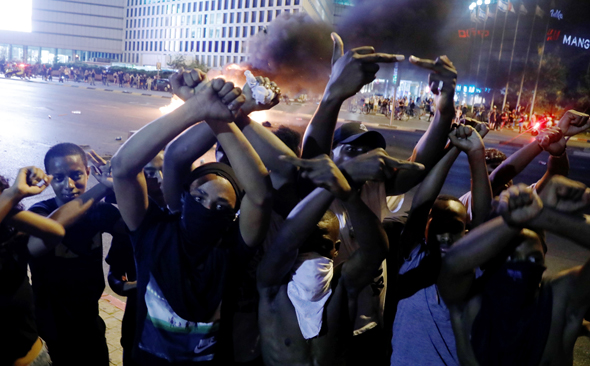 Members of the Ethiopian community protesting in Tel Aviv in July. Photo: Shaul Golan

The survey was conducted through interviews held in the homes of around 7,450 subjects over the age of 20, representing approximately 5.6 million individuals from various population groups.

Of the country's women, 11% feel they are discriminated against due to their sex. Among younger women, the numbers are more prominent, with 18% of women aged 20-29 and 16% of those aged 30-39 stating their sex as a cause for discrimination.