World's Largest Beer Company AB InBev to Scout for Israeli Startups
Headquartered in Leuven, Belgium, AB InBev owns around 500 brands, including Beck's, Budweiser, Corona, and Stella Artois
A delegation of executives from Belgian beer company Anheuser-Busch InBev SA/NV is visiting Israel this week to meet with local startups, academic researchers, investors, and entrepreneurs, the company announced Monday.

The visit will take place in preparation for the launch of the company's new Tel Aviv tech hub scheduled for later this year. Details about the upcoming tech hub were not disclosed, except that it will partner with startups in multiple fields, including foodtech, agritech, and industry 4.0.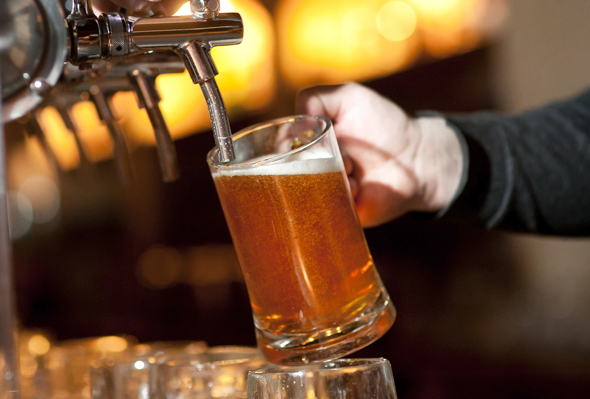 Beer (illustration). Photo: Shutterstock

This will be AB InBev's third facility in Israel. In June, the company announced it was setting up a cybersecurity-focused technology hub in Tel Aviv called The Beer Tech. The company also already has an Israeli research and development center, employing around 100 people based on its 2018 acquisition of Tel Aviv-based beverage analytics startup WeissBeerger Ltd.

The company's delegation to Israel includes the company's global director of innovation, its chief sustainability and procurement officer, and its global vice president of strategy.